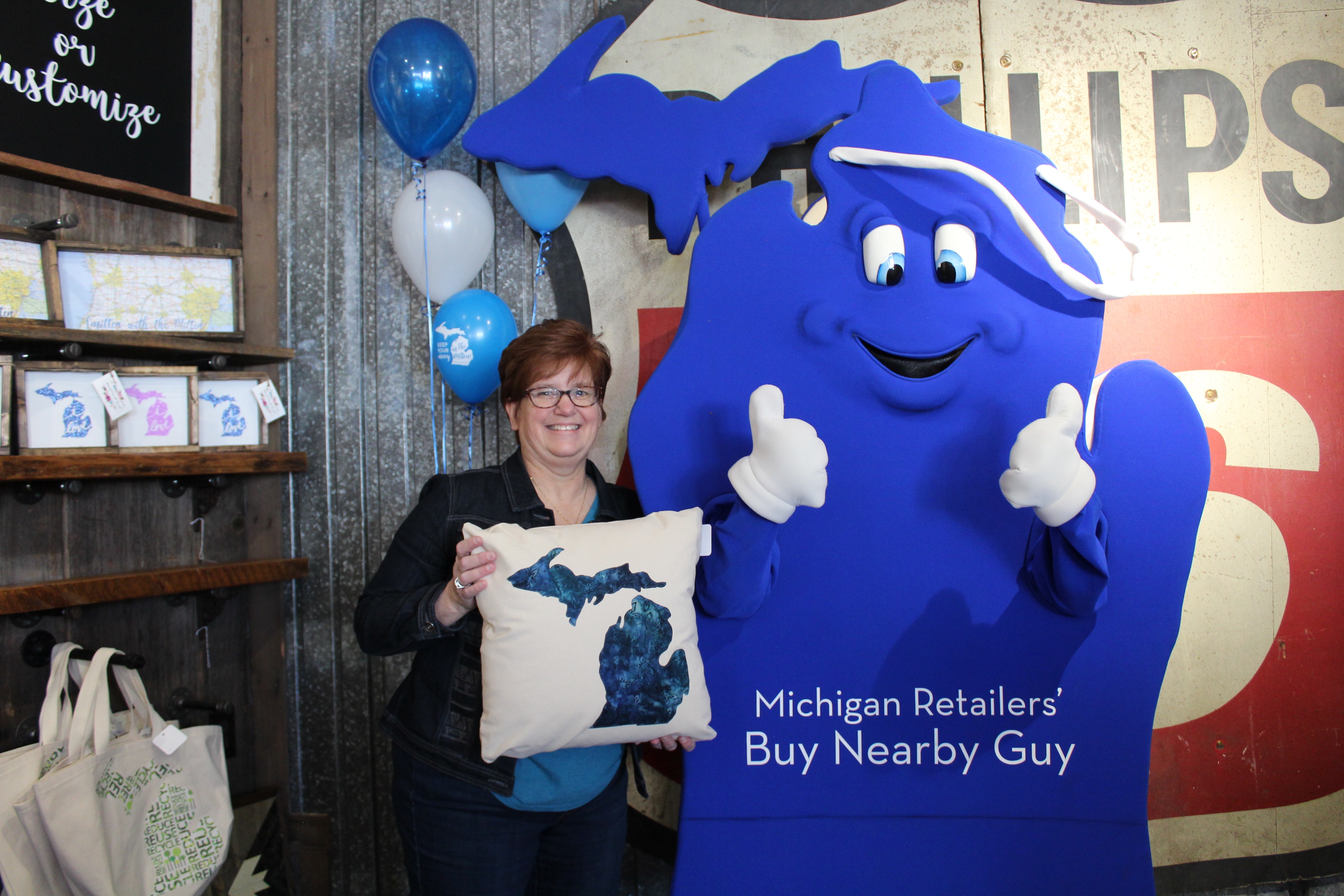 Please note: All 2023 mascot requests must be made by April 15, 2023.
Thank you for your interest in a local appearance by Buy Nearby Guy! Please use the form below to provide us with the details of your event so we can begin the process of scheduling an appearance.
Increased sponsorships enable us to provide Buy Nearby Guy at no cost to local retailers, communities and organizations. The mascot travels with a representative from the Michigan Retailers Association, who helps the mascot and accompanies the mascot at the event. For indoor events, the mascot needs a ceiling height of at least 10 feet.