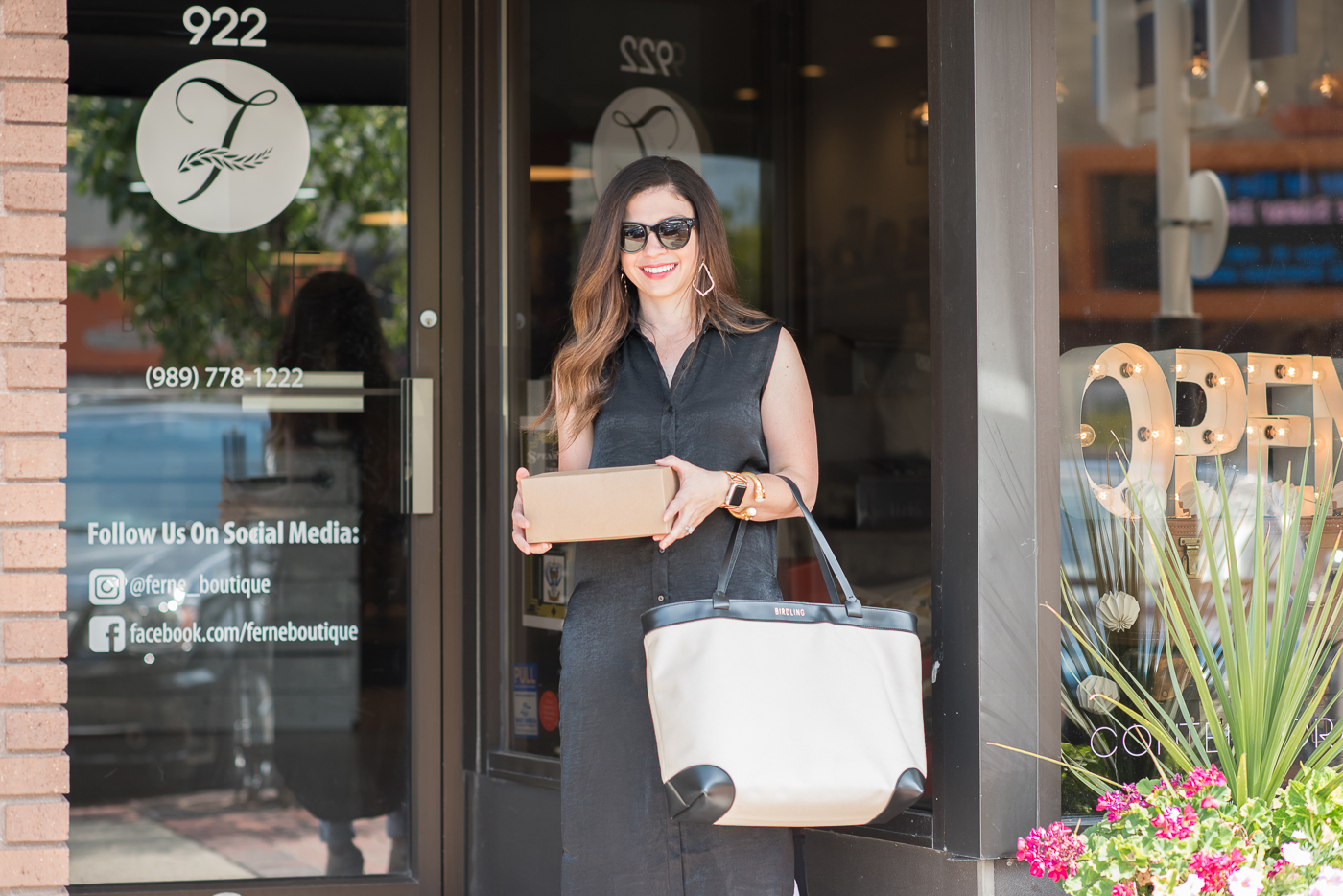 Buy Nearby: Bay City Shopping Guide
One of my favorite places to spend a day of shopping is in Bay City. It is a really cute, very walkable downtown area where new businesses are opening all the time. The vibe is welcoming and fun, and it's easy to spend an entire day popping in and out of the shops.
Today I wanted to share with you my "must stop" spots in Bay City and why I love them so much!
Fashionable Favorite: Ferne Boutique
It's hard for me to leave Ferne Boutique without a bag in hand. Not only do they carry easy-to-wear, always on trend styles in a range of sizes, but they also carry a lot of great products made locally including Coyer Candles and Willow Skye jewelry.
The outfit I'm wearing in this post is entirely from Ferne Boutique. These white skinny jeans are so comfortable (with just the right amount of stretch) and this embroidered tunic is so chic and cool. These two pieces are representative of the comfortable, versatile styles you'll find at Ferne and there is always something new on every visit!


Stop for Lunch: City Market
City Market is a relatively new spot to Bay City and has been a huge hit! It is essentially an indoor farmers market with a unique variety of products and vendors. We've got a juice bar, florist and gourmet chocolatier along with fresh produce, meats and dairy from local farmers and artisans.
You won't leave without dessert, perhaps a dozen cookies from Elaine's Bake Shop or one of the gourmet cinnamon rolls from Cinnamom!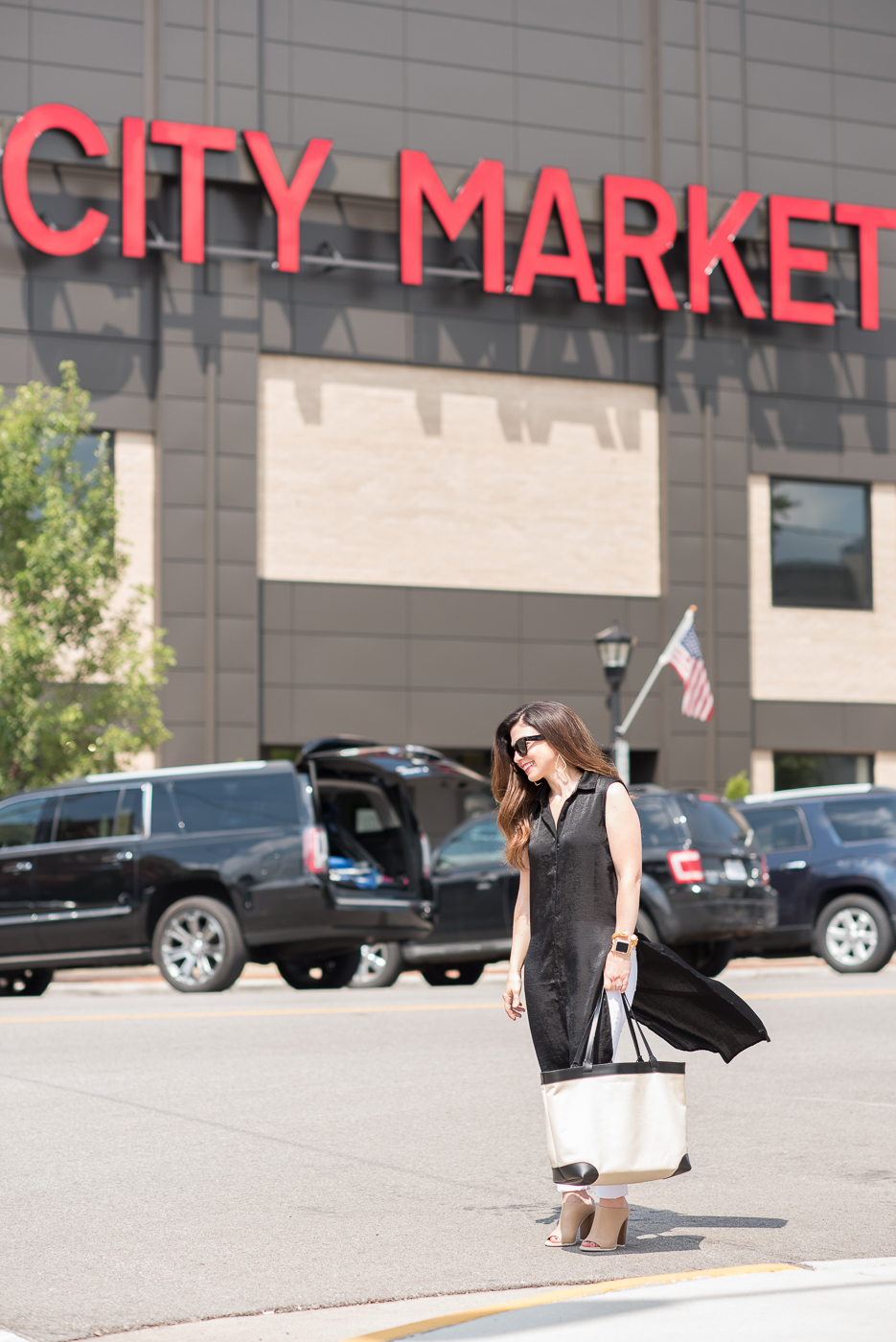 Get Pampered: Tondue Medical Spa
Tondue Medical Spa is one of the newest businesses in downtown Bay City and it is my favorite spot to go for a little pampering. They offer everything from facials and lash extensions to Botox and other injectable fillers. You can also stop in and get a full skincare consultation, stock up on products and even grab a new lipstick to brighten your day. The service is impeccable and the feel of the spa itself is so glamorous and welcoming – it's a place you'll visit again and again!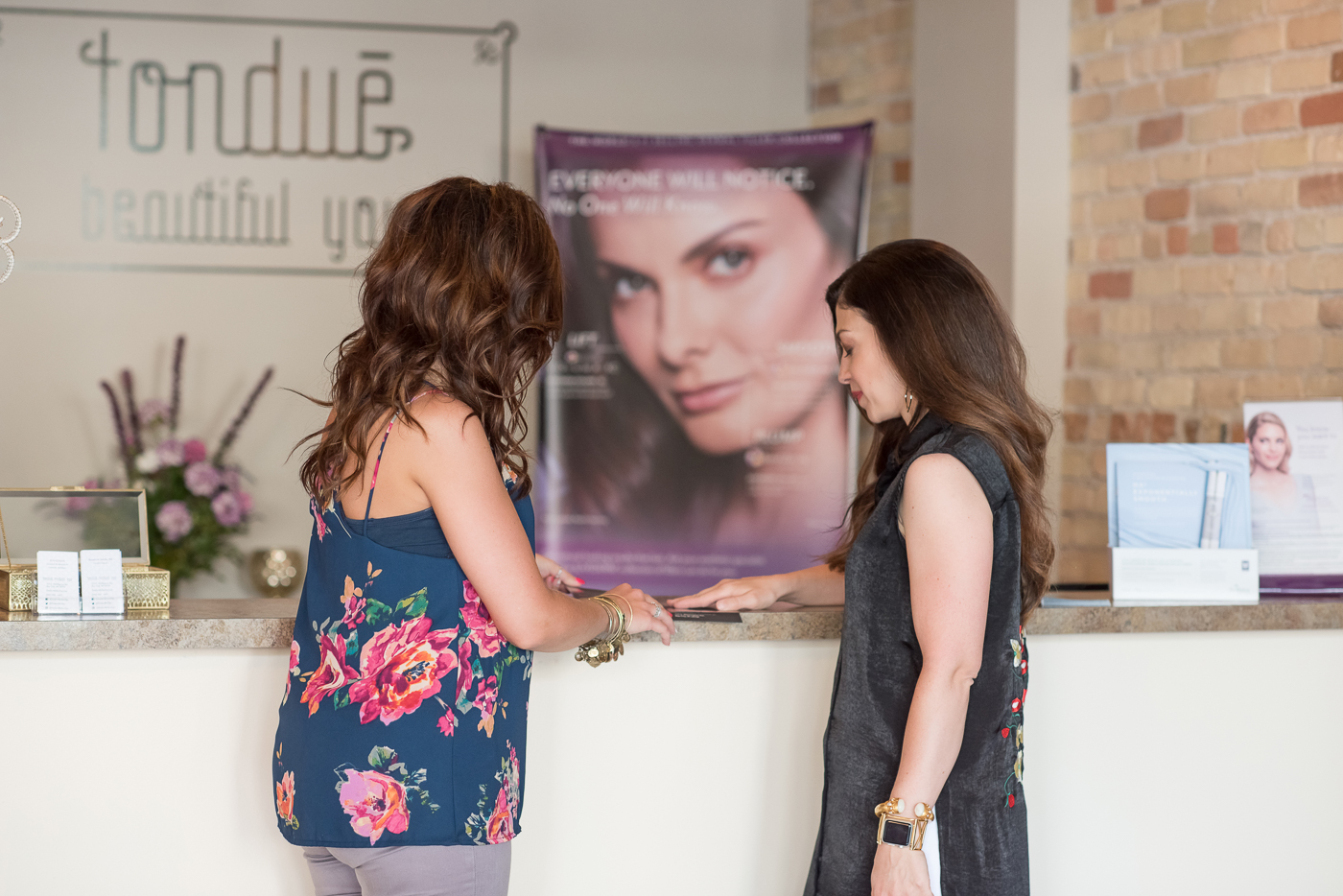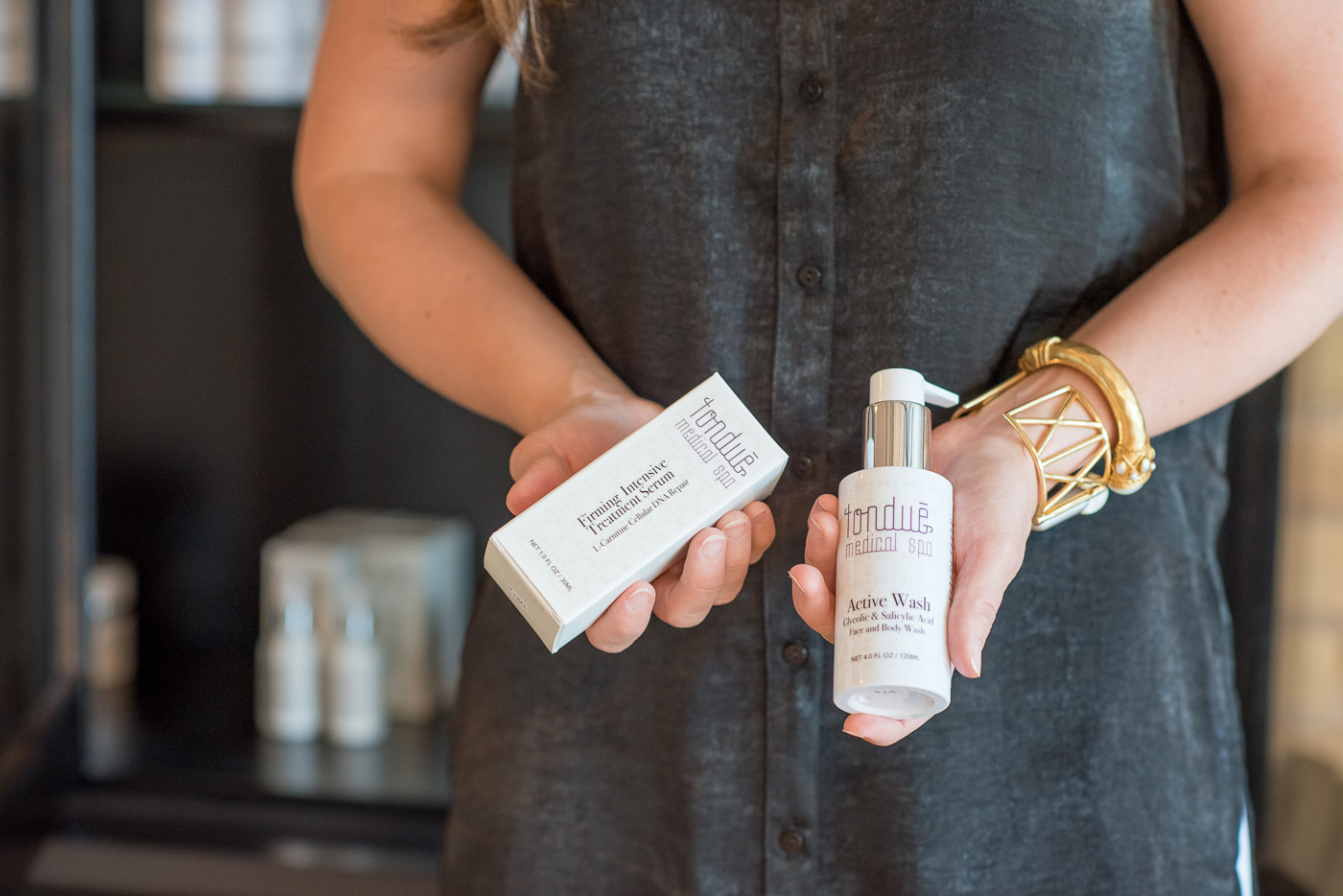 I Buy Nearby Weekend
I hope you'll try some of my Bay City favorites! Make sure to enter the Buy Nearby social media contest during I Buy Nearby Weekend on Oct. 7-8 by posting a photo of yourself in your favorite local spot with the hashtag #ibuynearby for a chance to win a $500 gift card.
Photos thanks to Bay City-based Tosha Cole Photography.
---
About the author: Nina Rand is a Michigan blogger who writes about happiness, success and style AKA "The HSS Feed."  Find more of her posts at http://www.thehssfeed.com