Did you know that if Michiganders switched just one in 10 purchases from an out-of-state seller to a Michigan store, it would fuel our economy with an extra $1.2 billion? That's huge! The Buy Nearby campaign promotes Michigan retail businesses and educates consumers on why it's important to keep our shopping dollars in Michigan.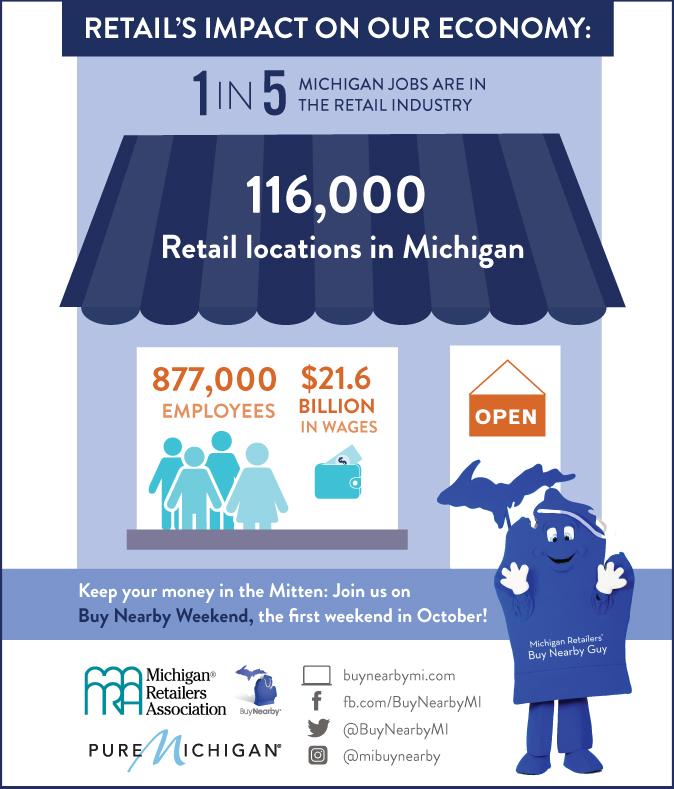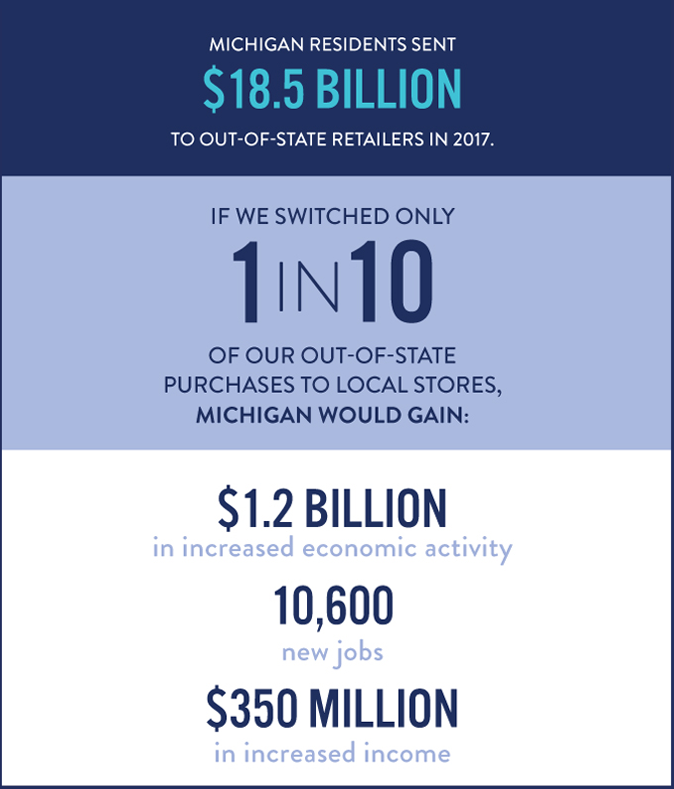 Join us for Buy Nearby Weekend on October 2-4, 2020
You'll see the Buy Nearby Guy mascot at parades and festivals at events year-round. But the first weekend of every October is special: Many retailers offer deals and we hold a contest to celebrate the Buy Nearby message. Join us!