Did you know that if Michiganders switched just one in 10 purchases from an out-of-state seller to a Michigan store, it would fuel our economy with an extra $1.2 billion? That's huge! The Buy Nearby campaign promotes Michigan retail businesses and educates consumers on why it's important to keep our shopping dollars in Michigan. The Buy Nearby program was created by the Michigan Retailers Association in 2013.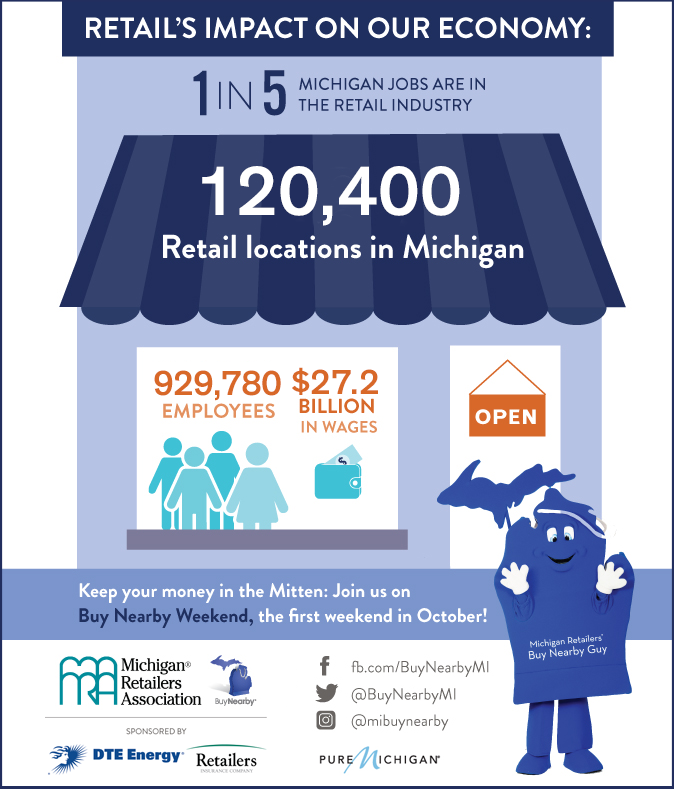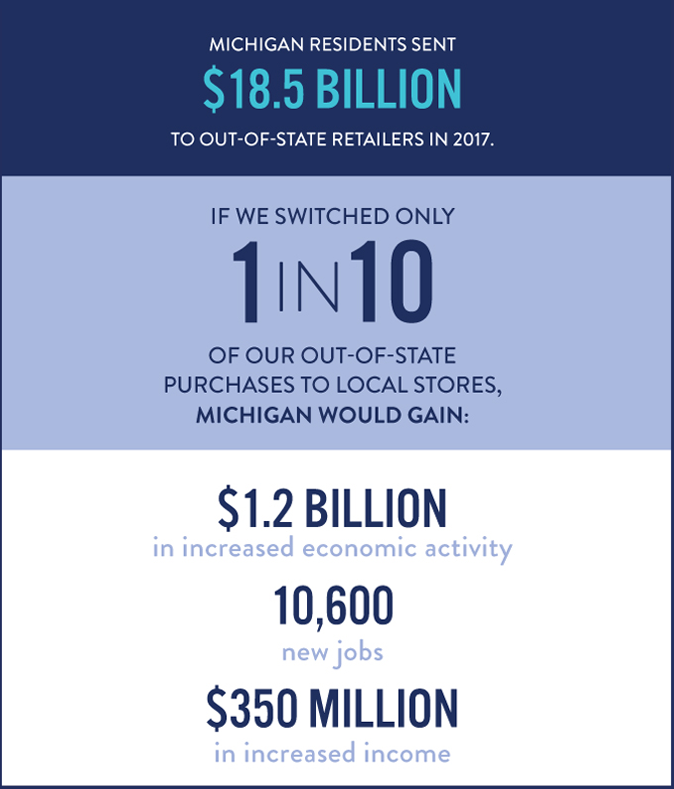 Save the date for Buy Nearby Weekend on October 1-3, 2021
You'll see the Buy Nearby Guy mascot at parades and festivals at events year-round. But the first weekend of every October is special: Many retailers offer deals and we hold a contest to celebrate the Buy Nearby message. Join us!