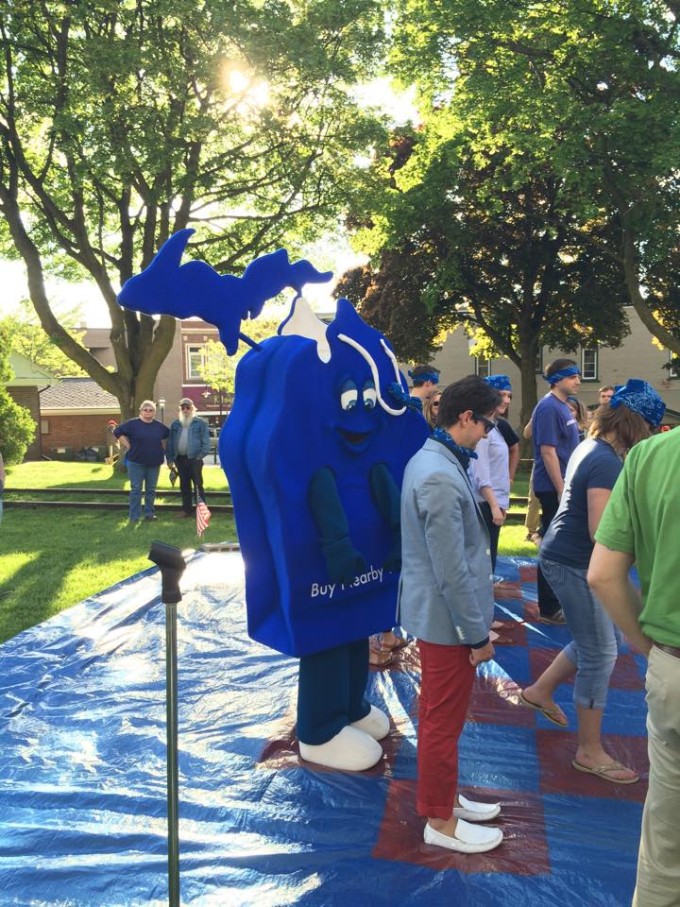 Buy Nearby Guy shows his game face
This weekend Buy Nearby Guy stopped by Petoskey's Summer Open House and played human – or mascot – checkers! What a great way to kick off the 2015 summer shopping season in Michigan!
Buy Nearby Guy would love to come visit you to celebrate buying nearby in Michigan.  If you're a retailer and have a store opening or shopping event coming up, simply fill out the mascot request form.