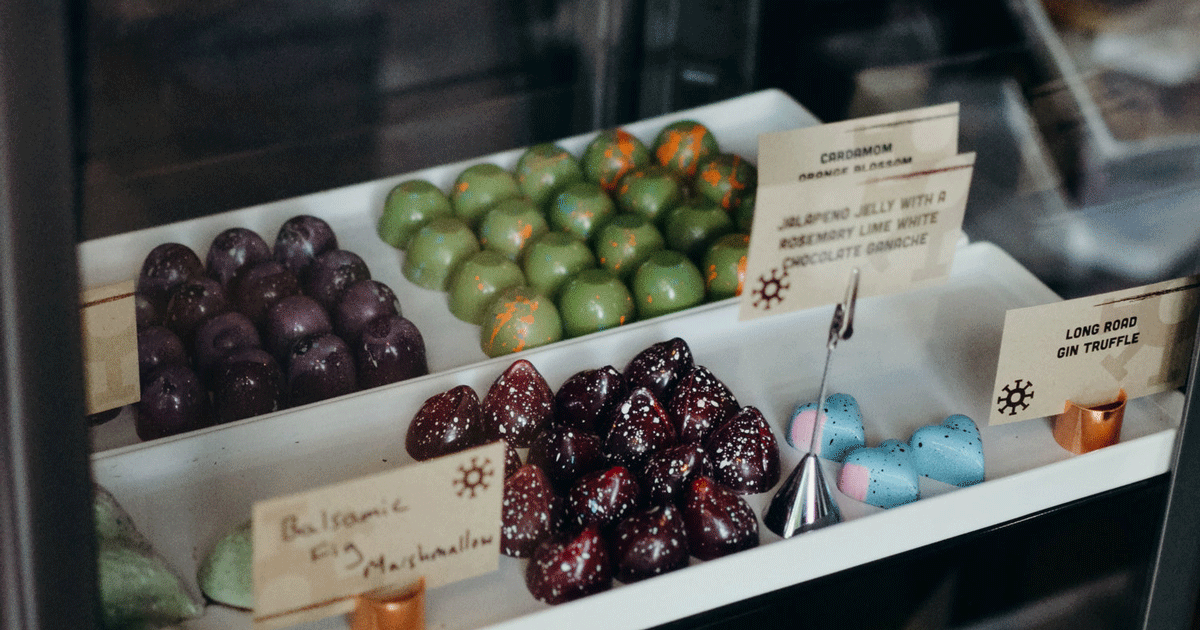 Buy Nearby: Mokaya and a love for chocolate
Good Morning Everyone! Today, I'm teaming up with the "Michigan Retailers Association"  and "Buy Nearby" this year to feature one of my favorite shops here in Grand Rapids. The Buy Nearby Weekend is October 7-8 in which is the perfect time to shop at your local favorites. There's also a giveaway that they're featuring, but more on that later. Let's get down to business shall we?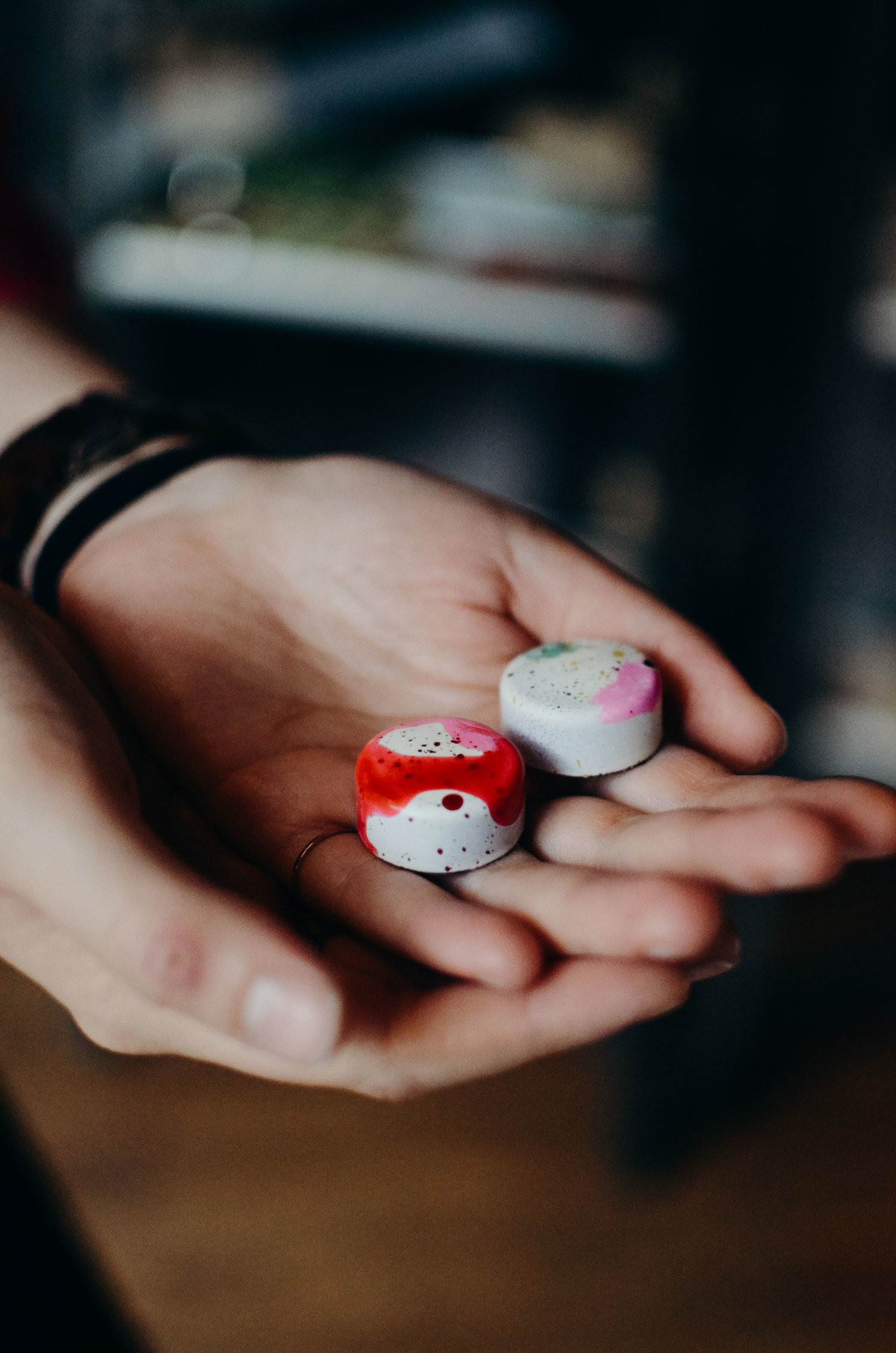 There's always this nostalgic connotation that goes with chocolate. I can remember with being a kid I always eating chips and junk food but chocolate wasn't my favorite. But with drinking so much coffee, my taste buds have morphed and changed since then. I could care less about chips anymore. You can usually find me in the chocolate section at our local markets or you'll see me walking into this wonderful shop. Mokaya is a chocolate shop over in East Grand Rapids. Here's their story.
Mokaya is a chocolate boutique located in Grand Rapids, Michigan, and we are all about chocolate! Although we opened the doors of our retail shop in the spring of 2016, Mokaya has been a work in progress for many years. Let's go back a few millennia first…The name Mokaya is from an ancient Mesoamerican culture of Central America predating the Mayans. Dating back to at least 1900 B.C., the Mokaya or Corn People created a drink from cacao. More recently, archaeologists excavated a few bowls attributed to the Mokaya from a Utah village that contained traces of several compounds found in chocolate. This may be the earliest evidence of chocolate in North America. We "borrowed" an image found on one of these unearthed bowls and use it as part of our Mokaya logo.The idea of our Mokaya chocolate was born in the year 2000. We started to make chocolates for customers at The Catering Company on a very small level. After successfully passing ourselves off as candy makers, we decided that we needed to study everything we could about chocolate and the fine art of creating truffles. Therefore, we sent our chef, Charles Golczynski, to school to become a chocolatier! Charles studied under the tutelage of world-renowned pastry chef and chocolatier, Luis Amado. Chef Amado's expertise and willingness to share his knowledge allowed Mokaya's chocolatier to excel at this craft. Over the next decade of experiments, testing, and mistakes, we developed our own aesthetic as well as flavor profiles. As it turns out, chocolate is a remarkable medium to create edible art! Using the very finest chocolate, we set out to produce uncommon chocolate goods including truffles, confections, pastries, drinks, ice creams…the list goes on!  Mokaya's goal is to make products that are classic in technique, contemporary in design and utilize outstanding couverture chocolate. All of our cocoa beans are from Latin American countries with fair trade practices. All other ingredients we use are sourced locally first and our products are made in small batches with fresh, natural ingredients. We are always mindful of the components we use. Mixing, matching and pairing our chocolate with interesting flavor profiles are what we do best. All of our products are made in-house and by hand. Although we strive for perfection, our creations have our hand-stamped uniqueness.We are also intensely aware of our footprint upon this planet, so we use eco-friendly packaging, most of which is recyclable or biodegradable. Mokaya is committed to ensuring our customers have an extraordinary chocolate experience. It is important to us to have a close relationship with our patrons and community. We will continue to build partnerships with the community and other local businesses. We are proud to be a part of the ever-growing, vibrant culinary culture of Grand Rapids and West Michigan….a place we call home.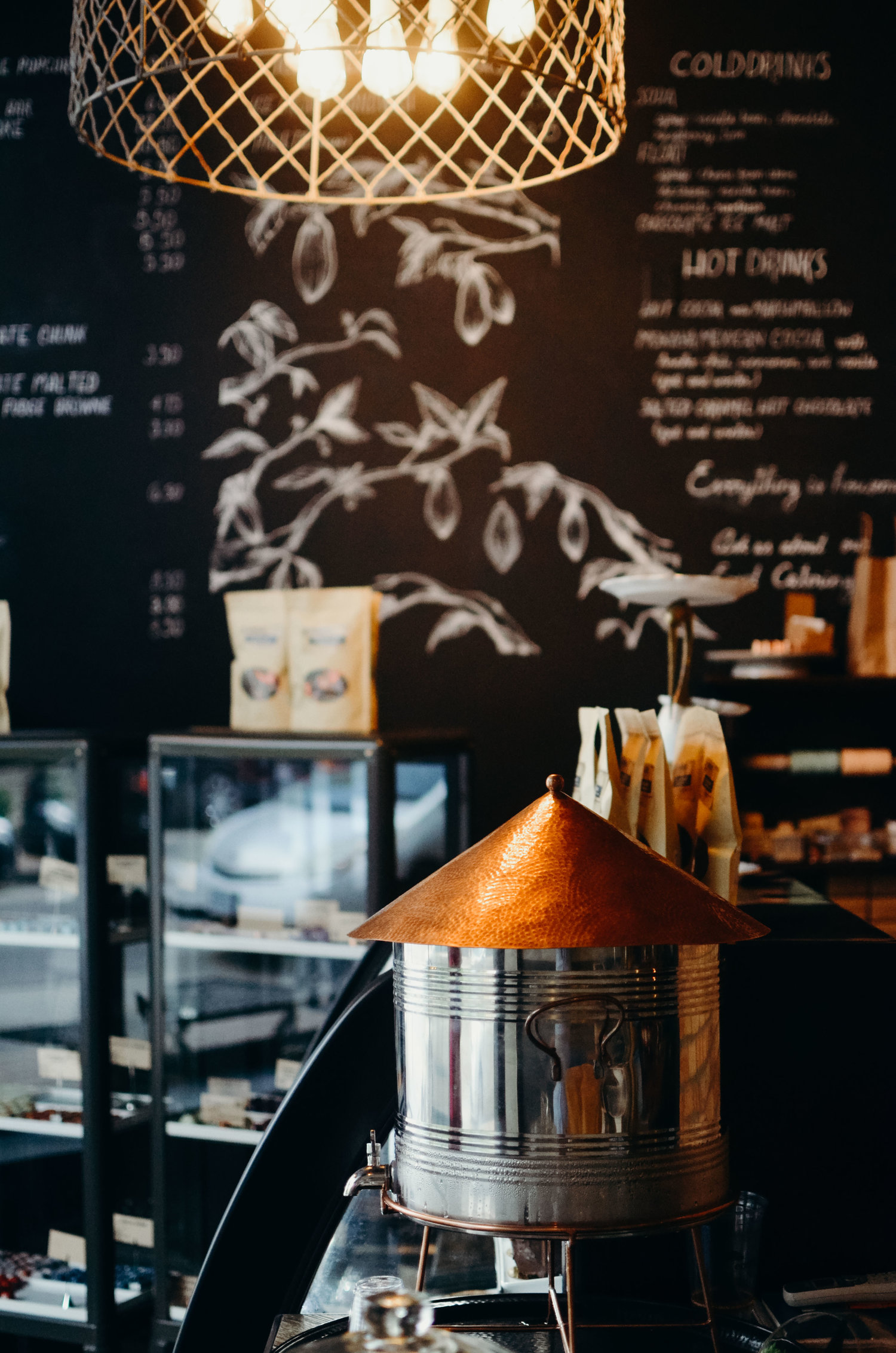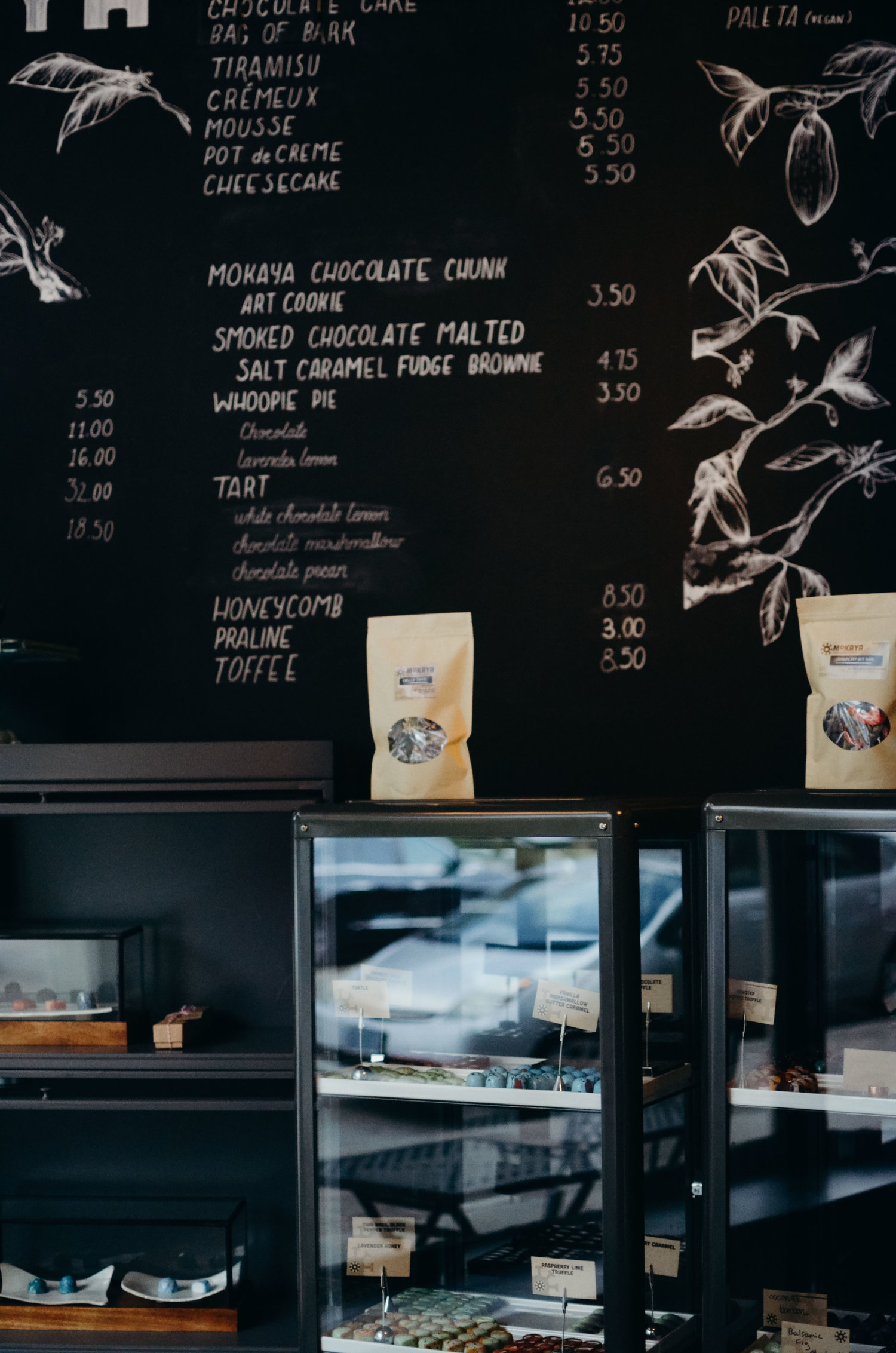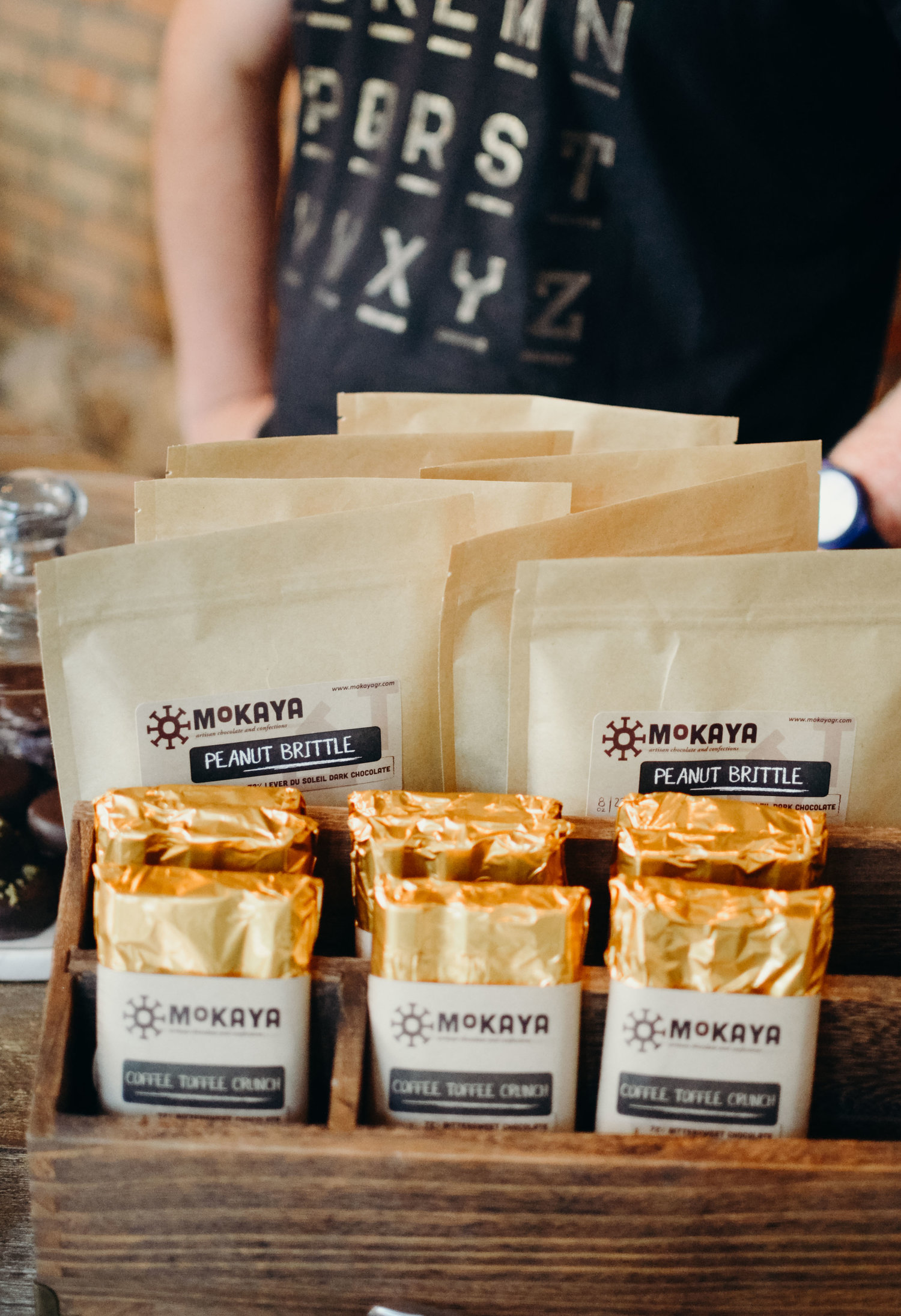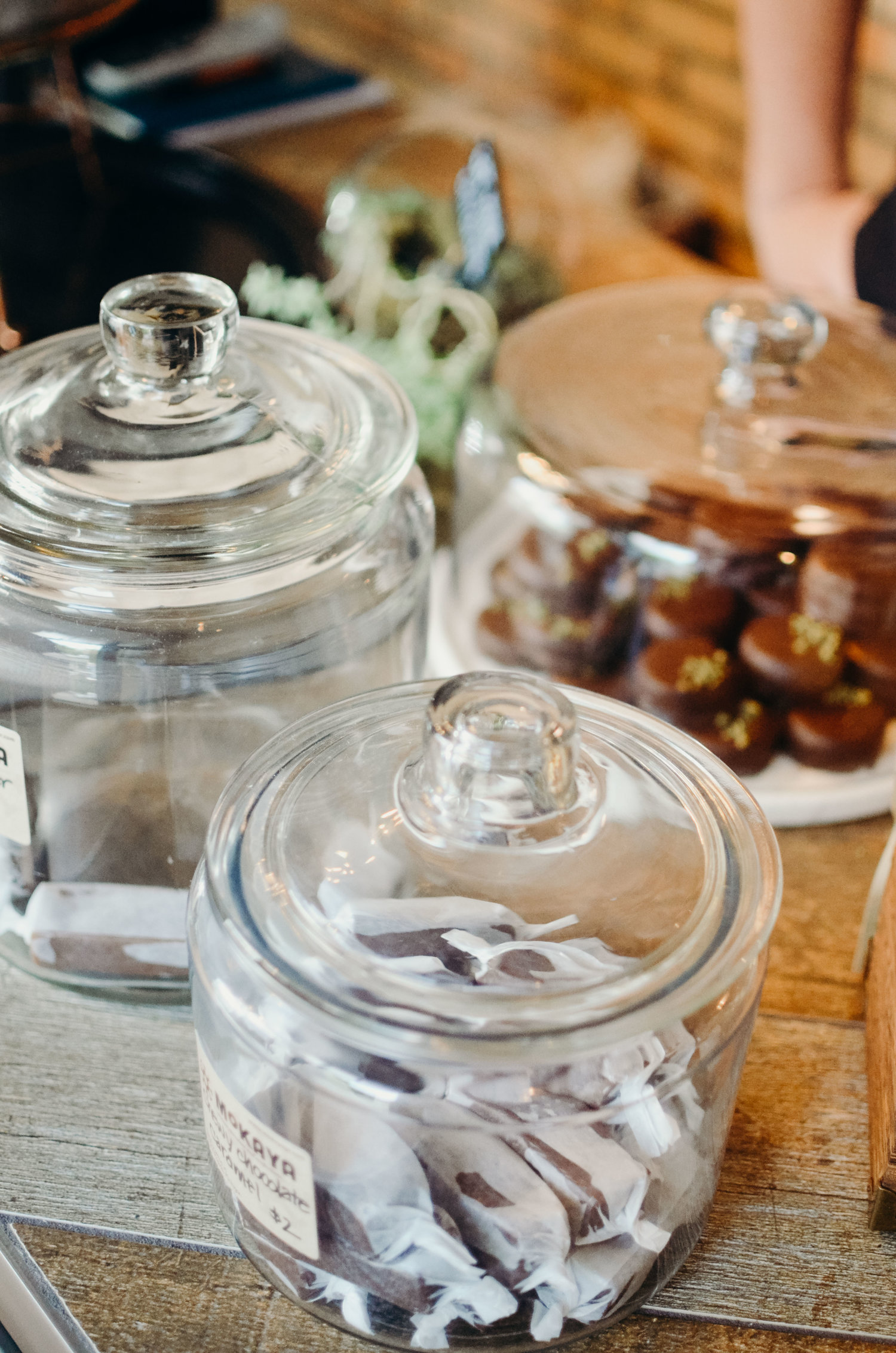 Whenever I go into Mokaya for a pick me up, or a special gift for someone I'm always greeted with a smile and a conversation. It's always a moment where people and shops can connect over their product and telling their story. Their smokey chocolate brownies are probably my favorite thing on this earth along with their Sundried Tomato Jelly w/Lemon Thyme Balsamic White Chocolate. 
I want to send a huge thank you to Buy Nearby and the Michigan Retailers Association for sponsoring this blog post. I love supporting locally made companies and this was the perfect to work together on spreading the "I love local" message.
Buy Nearby Weekend
Buy Nearby is hosting a photo competition on their Twitter, Facebook, and Instagram.  Use the hashtags #buynearbymi #ibuynearby during the first weekend of October (Oct. 7 and 8) and you could win a $500 Discovery gift card !!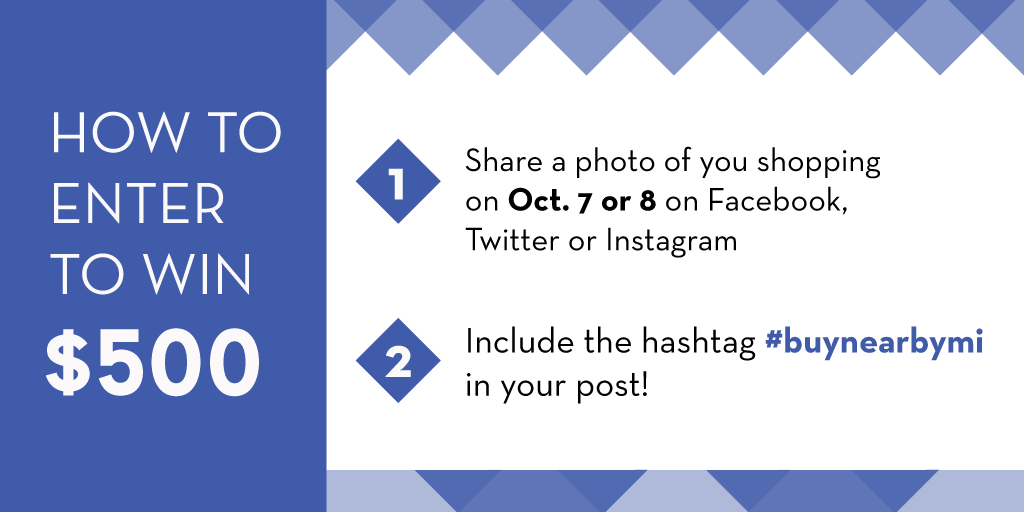 Also if you want to come visit Mokaya for a delicious treat here is their social media:
Website + Instagram + Facebook
Remember to always Buy Nearby!
-Tyler
---
About the author: Tyler is a Michigan blogger who writes about all things design, style, imbibing and craft on his blog Wendling & Boyd."  Find more of his posts at www.wendlingandboyd.com