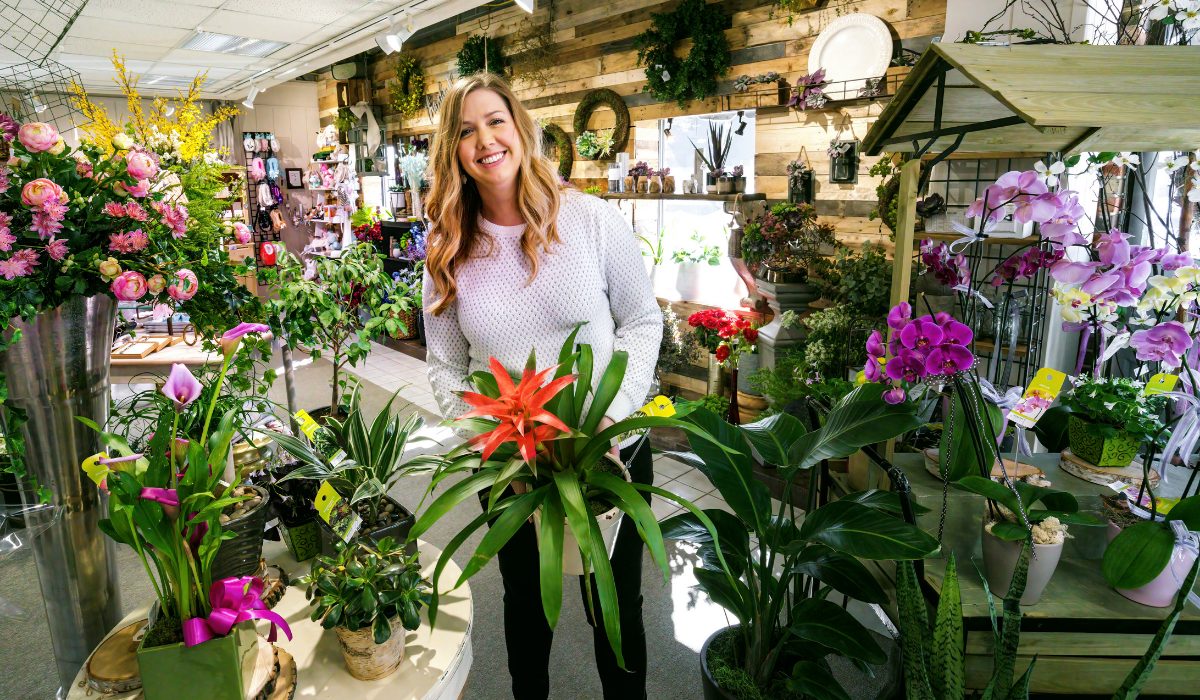 In Her Own Words: Ball Park Floral & Gifts Owner Jennifer Stehouwer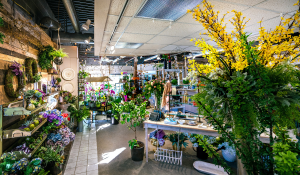 The corner of Fulton St. W. and Valley Ave. N.W. has been the home of Ball Park Floral & Gifts in Grand Rapids for over a century. Always locally owned and operated, Ball Park Floral & Gifts opened its doors in 1904 creating beautiful and fresh floral designs for weddings, funerals, and everyday occasions.
Current owner, Jennifer Stehouwer, shares how her part-time, high school job flourished into a career and passion.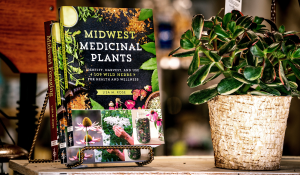 Growing up, my passion for nature…
and the outdoors was cultivated by attending Blandford Environmental Education Program in 6th grade. When I was 16, my parents told me it was time to apply myself for a job. I was hired by a local flower shop near my house. My first responsibilities were taking out the trash and scrubbing toilets. Then I learned how to run the cash register and how to make a few small bouquets. The more I learned, the more responsibilities they gave me. I was there for three years.
While in college, I worked at another local florist while pursuing a bachelor's degree in business. After graduating, I still didn't know what kind of career to pursue. I ended up staying with the florist for 15 years, taking on responsibilities like managing the design department, weddings and special events, flower purchasing, merchandising and marketing.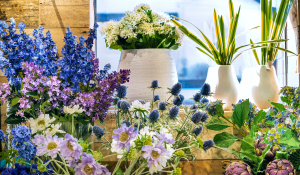 Little did I know, I was working in the field that would turn out to be my passion. My parents have close friends who are funeral directors and owned Ball Park Floral & Gifts. My parents told them that I was looking for the next step in my career. The directors said they'd love the chance to talk with me about buying the business. I jumped at the opportunity.
I took over the business on January 1, 2016. It's such a blessing to carry on this legacy that's been in Grand Rapids for so long. We love hearing stories from clients who say Ball Park Floral & Gifts has been their family's florist for generations. The shop has seen entire lifetimes come and go.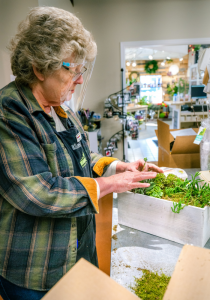 We've been named…
one of the "Top 3 Local Florists in Grand Rapids" for the past three years. I also won the First Place Juried Award at the Grand Rapids Art Museum's Art in Bloom floral design event in 2019 and won first prize in the retail category for energy efficiency in the Michigan Battle of the Buildings in 2019.
We had the biggest reduction in our energy costs and carbon footprint. Being a flower shop, it's really important to me to be a good steward of the earth. We work with a fresh product, so we take every opportunity to reduce energy, source biodegradable or at least reusable or recyclable products, and do what we can to minimize the impact on the environment.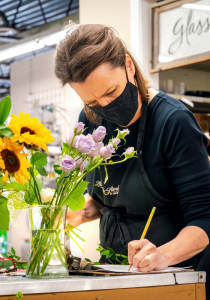 Most people postponed their weddings in 2020 initially,
and once they realized COVID wasn't a short-term situation, a lot of weddings dramatically downsized. Most were happy to have flowers! They offered a reprieve in the midst of the chaos and a moment of relief during a difficult time.
On a positive note, COVID contributed…
to the health of our business. It forced us to understand and manage our cost structure, hours, staffing, and our purchasing to figure out how to better serve our customers who couldn't come into the shop. Our customer base responded by intentionally shopping local, especially over the Christmas season. We had many people say they were only buying gifts from local stores this year. COVID made everyone more aware of how they were spending money and the importance of keeping their dollars local.
It was also amazing to see people come together.
Many people sent their love in the form of flowers to people who just needed to be lifted up. We saw businesses partnering together, featuring each other's products, and giving shout-outs on social media. We carry a lot of local products already, but the increased support highlighted those relationships and how amazing our community is. It was a great result of what would have otherwise been a really dark time. Our team also conquered challenges together that ultimately brought us closer and showed us what we could achieve. In many ways, the challenges we overcame throughout the past year became unexpected blessings.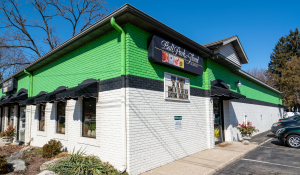 Member since: 2016
Owner: Jennifer Stehouwer
Location: 8 Valley Ave NW, Grand Rapids
Opened: 1904
Specialties: Sympathy and occasion-based designs, seasonal favorites
MRA services: Bankcard
Does your business have a unique story? Contact rschrauben@retailers.com.
Story by RACHEL SCHRAUBEN
Photos by STEVE JESSMORE
[
READ MORE ARTICLES LIKE THIS
]