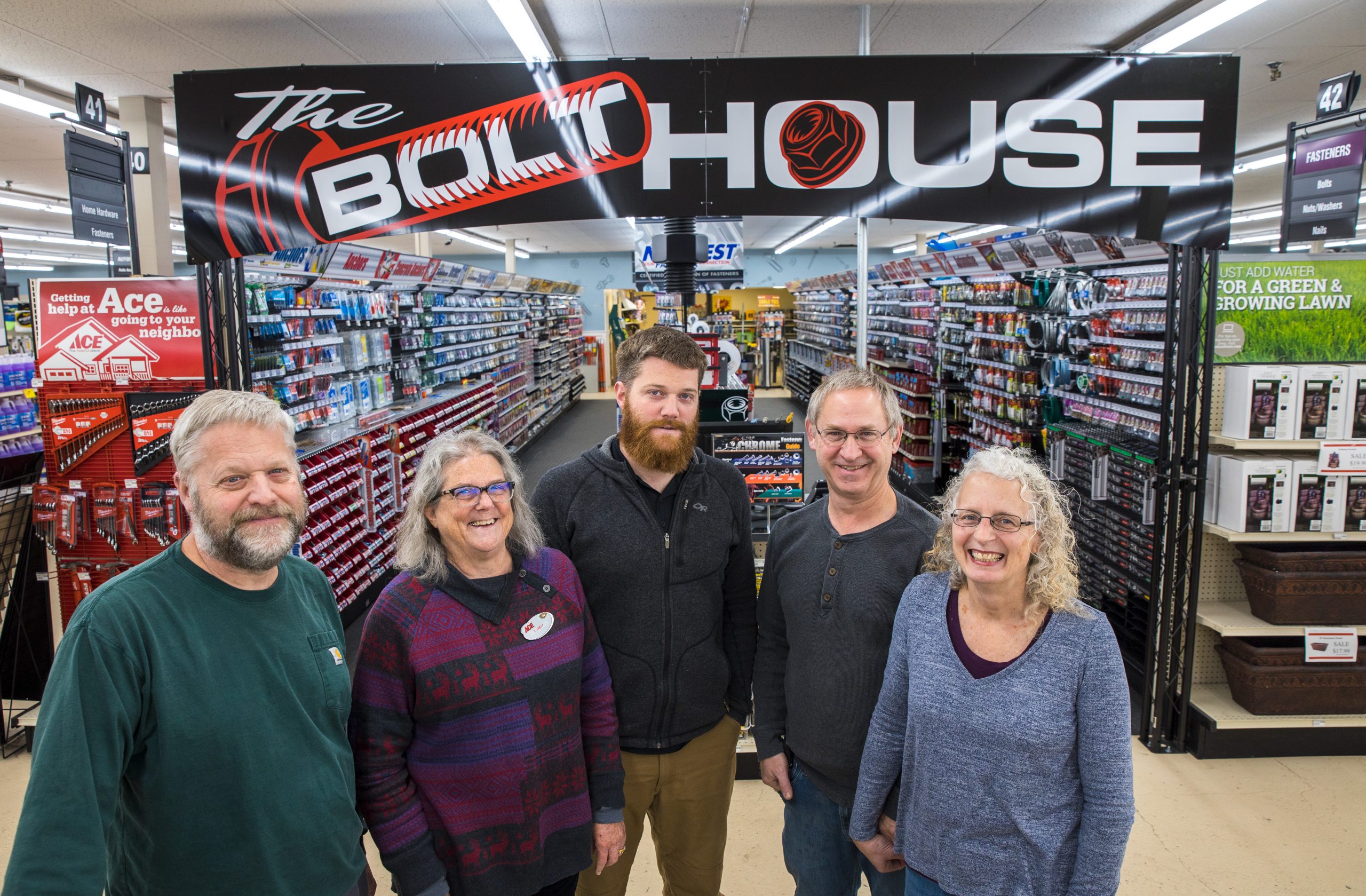 In their own words: Hastings Ace Hardware
When you think of a family- and community-focused business, Hastings Ace Hardware would vie for top honors. Parents of current owner, Jerry Bolthouse, can prove it. Gerald and Anna Bolthouse had 13 children, 37 grandchildren and 62 great-grandchildren. The business meetings were held at the dinner table. As the family grew, so did the family business.
Gerald and Anna moved to Hastings and purchased Goodyear Brothers Hardware in 1962. The hardware store had originally opened in 1840. Then son Jerry became corporate president in 1990.
Jerry and wife Lyndy talk about running a family business and contributing to their community.
Multiple events are sponsored by Hastings Ace Hardware. The largest event is the Barry-Roubaix Killer Gravel Road Race every April, which takes thousands of riders over "rocks, sand, mud, and possibly snow and ice." The race attracts thousands of dirt-track bicyclists to downtown Hastings. The event is named after the notorious rough-and-tumble Paris-Roubaix race in northern France. The race in Hastings, located in Barry County, is already sold out for 2020.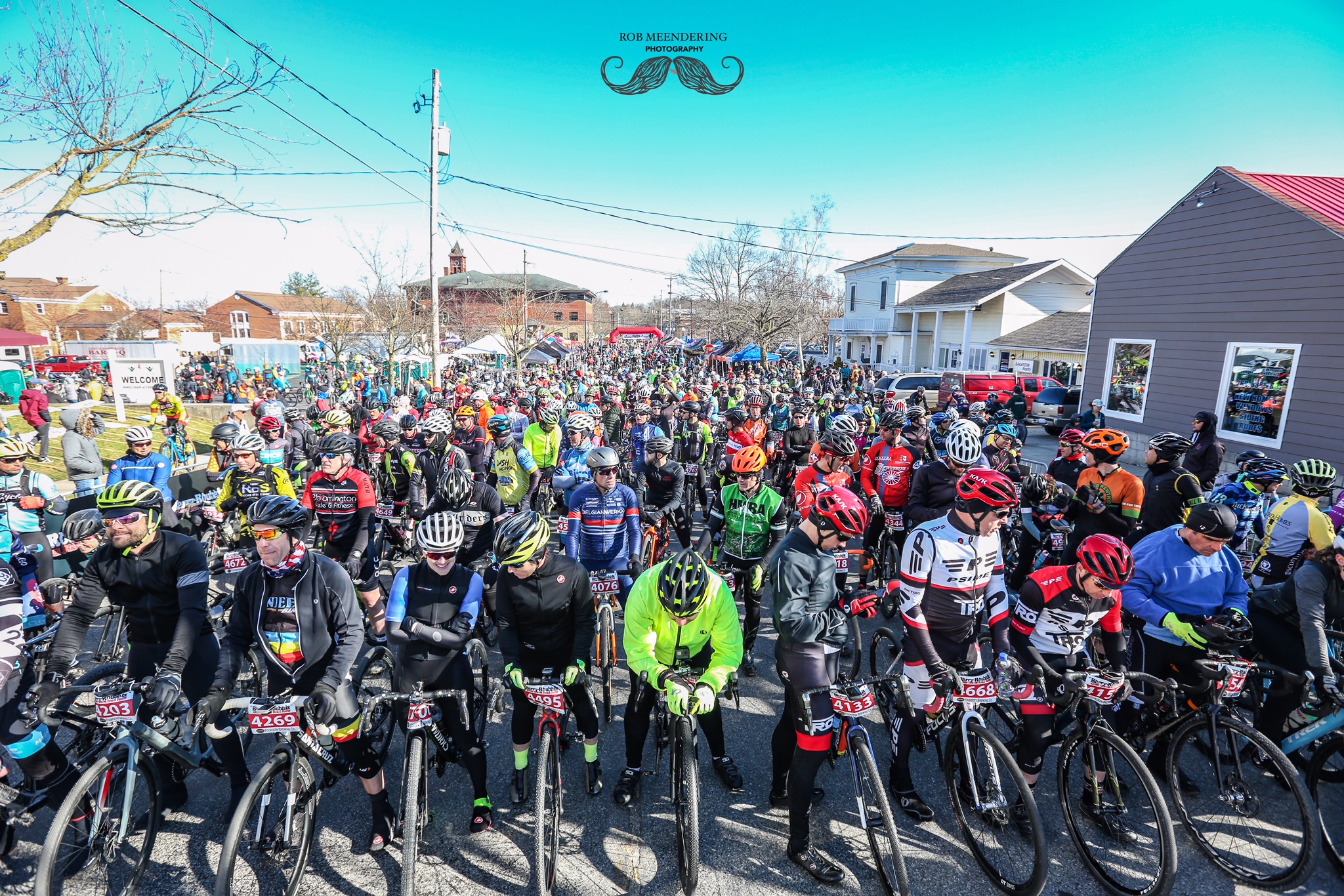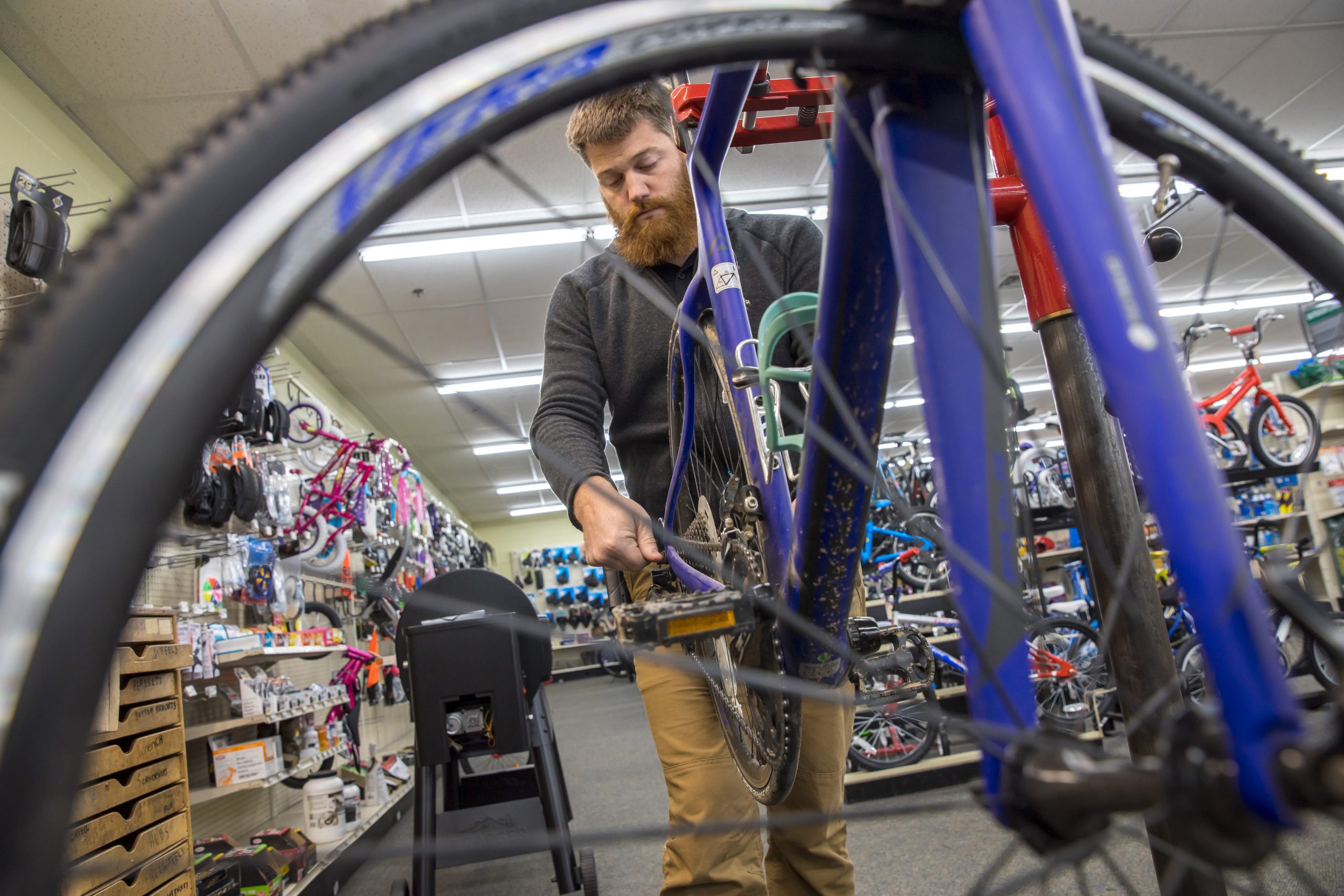 Lyndy – Registration starts at Founders Brewery, the major sponsor, in Grand Rapids on the Thursday prior to the race and then Friday night and Saturday morning we have registration in our building. They have 3,200 people participate and the event is sold out almost immediately each year. We sponsor the event and we enjoy having it in town because we see the riders all year long practicing.
When a rider registers, they can reserve a parking spot. The donation is forwarded to the Thornapple Trails Association, a local bicycle group. This year, $4,400 has been raised for the Association to use in maintaining and expanding local trails.
We've always had a big bicycle presence in Hastings. The town itself has bike trails through the city and there's a mountain bike trail in Hastings township. We also have a full-service repair shop in the store. We sell bikes and we service bikes.
What else do you do for the community?
Our son Levi is on the Planning Commission for the county. He also served on a committee responsible for developing bicycle lanes and signage throughout the city. I'm on the DDA committee for the city, also the downtown business team, a group of merchants that meet, which is an arm of the Barry County Chamber of Commerce. I also sit on the board for the chamber. That's the kind of community Hastings is: We may be busy, but we're a tight community.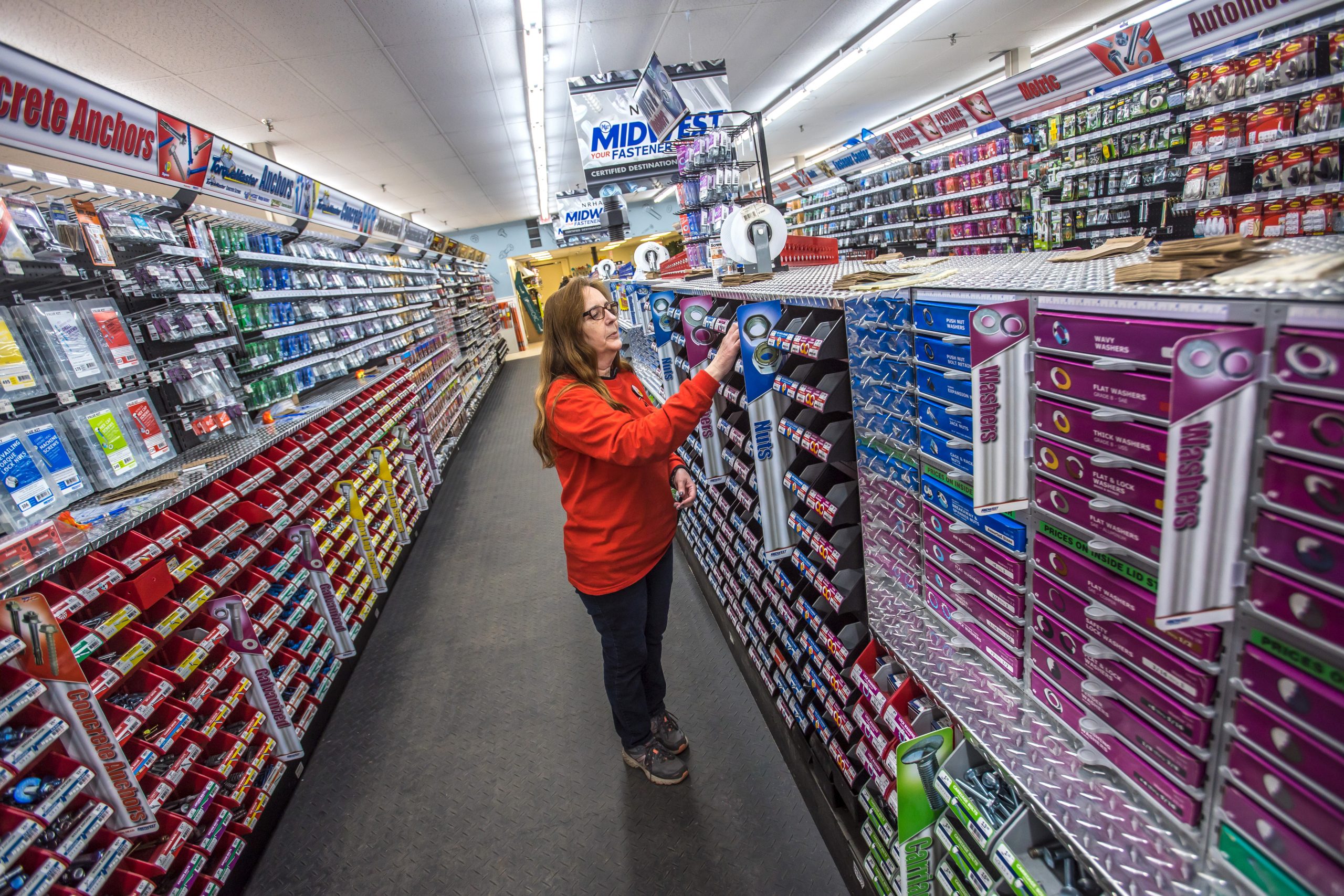 As a retailer, why do you feel it's so important to give back?
Retail brick and mortar stores are a reflection of true community. Our customers are our friends and neighbors. The customer is the number one priority of our business. This is a team effort and we need to show the same respect and loyalty as the customers show to us. There were many choices of properties in the Hastings area when we moved into our current location. The downtown was chosen because we are committed to the downtown community.
You own three stores. Why do you choose to live in Hastings?
We love the quality of life that the city offers. Hastings has been listed in the top 100 Best Small Towns in America. We were raised in Hastings and have grown with the community.
We have a really vibrant downtown in Hastings. The shops are unique and quaint. I don't think there is an empty storefront right now. The community is such a picture of cooperation. There are multiple stories of the city helping the businesses and vice versa. Our community is growing so fast, I don't always recognize everyone now. It's a really good problem to have.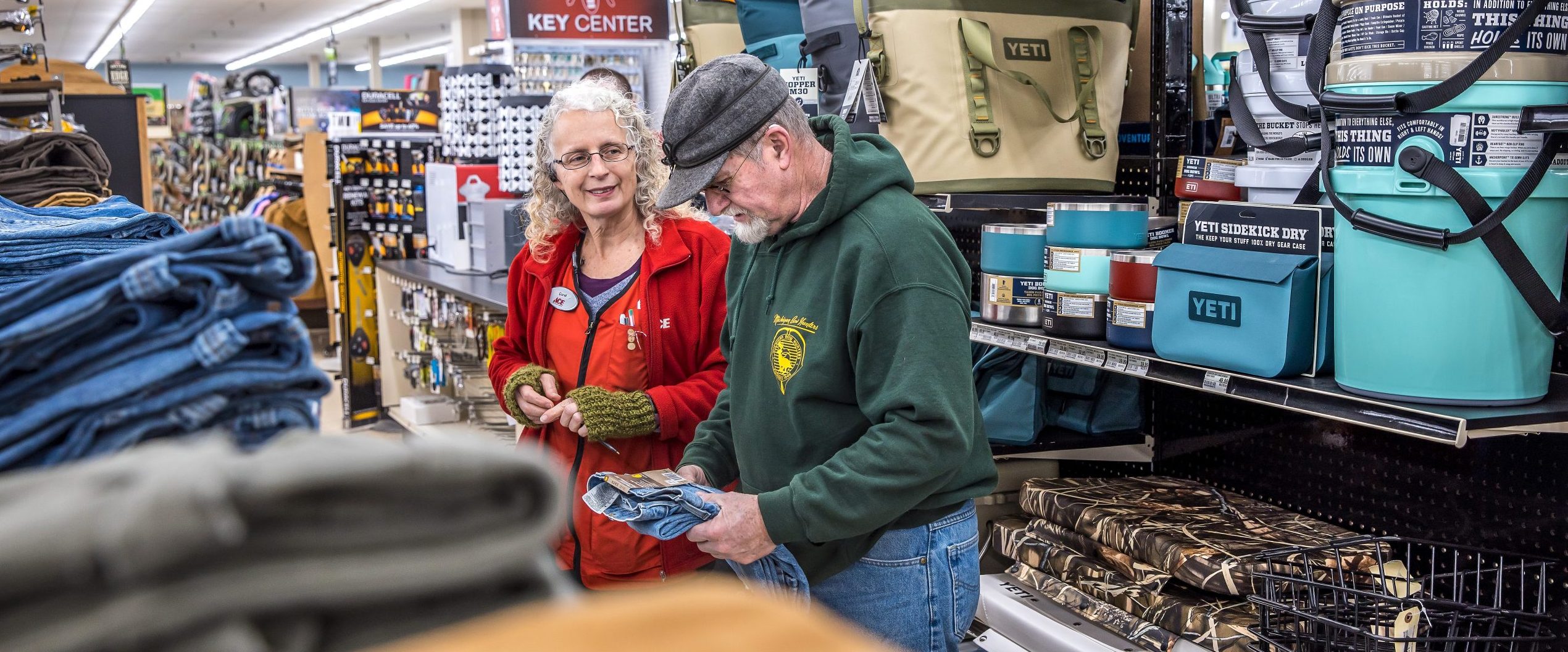 What's the history of the store?
Jerry – We moved to Hastings when I was still very young. My parents had a hardware store in Grand Rapids, Sunshine Hardware, near what used to be Sunshine Hospital. We're now in a great location between Grand Rapids, Lansing, Battle Creek and Kalamazoo..
The company was a member of Cotter & Co., True Value Hardware stores from the 1950s until 2000. We soon outgrew the original building and expanded into different buildings in the city. At one time, we were operating from 12 different buildings. In 2013, the current building was purchased from the former Felpausch grocery store and corporate offices. Hastings Ace Hardware  became one store under one roof, on one floor. Our family is essentially in the third generation of the second family to own this business that started 180 years ago.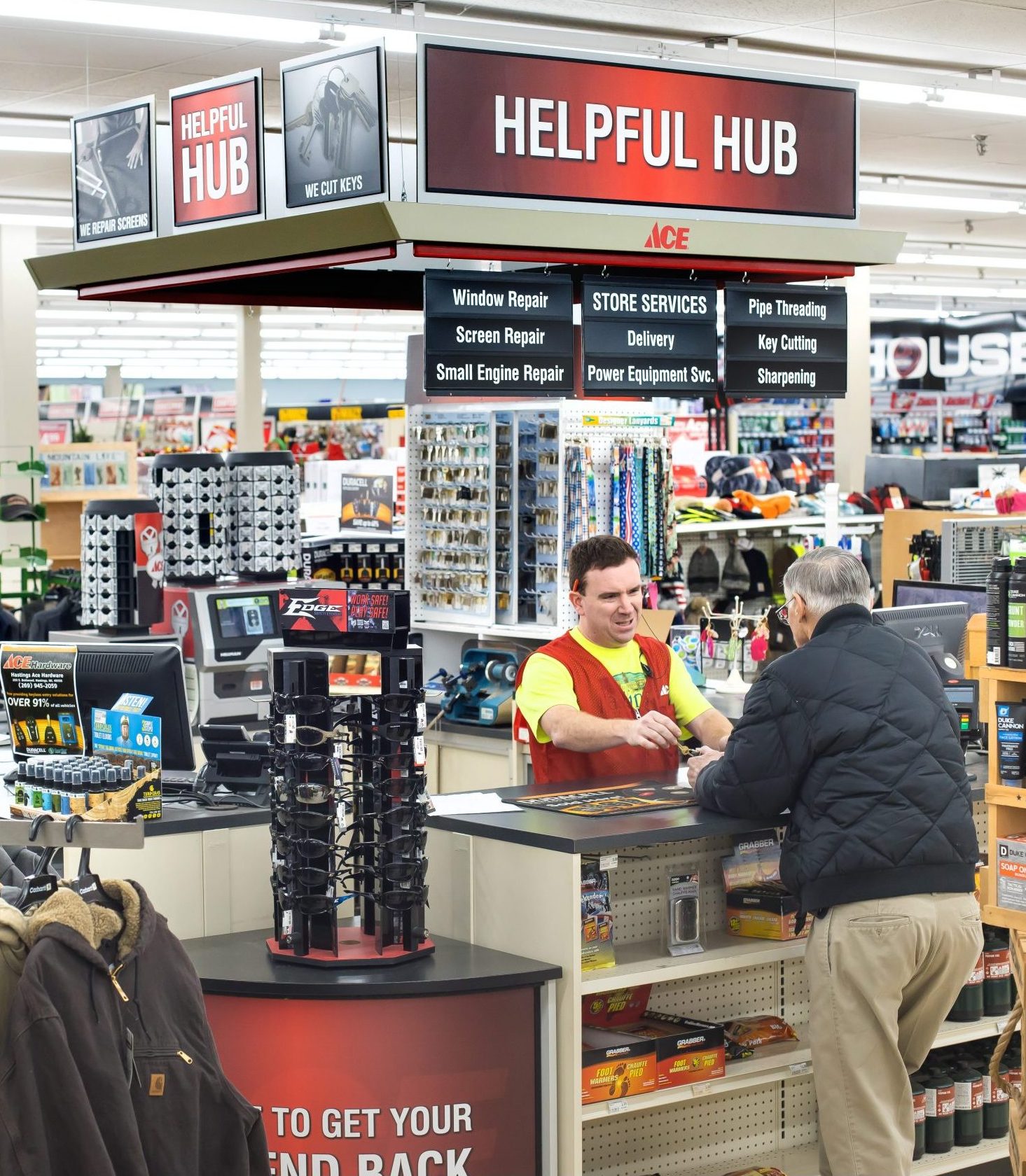 Hastings Ace Hardware
Opened: 1962
MRA member since: 2016
Locations: 200 S. Boltwood St., Hastings
Byron Center Ace Hardware – 2526 84th St. SW, Byron Center
Midtown Ace Hardware – 1685 S. Westnedge Ave., Kalamazoo
Specialties: Hardware, paint, automotive, tools, electrical, plumbing, power equipment, outdoor living, bicycle parts and repairs
Owners: Bolthouse Merchandising Corporation, Jerry & Lyndy Bolthouse
Services: Group Insurance, Workers' Comp. Insurance
Does your business have a unique story? Contact rschrauben@retailers.com.
By RACHEL SCHRAUBEN
Photos STEVE JESSMORE
Race photo ROB MEENDERING
[RETURN TO MICHIGAN RETAILERS ASSOCIATION]