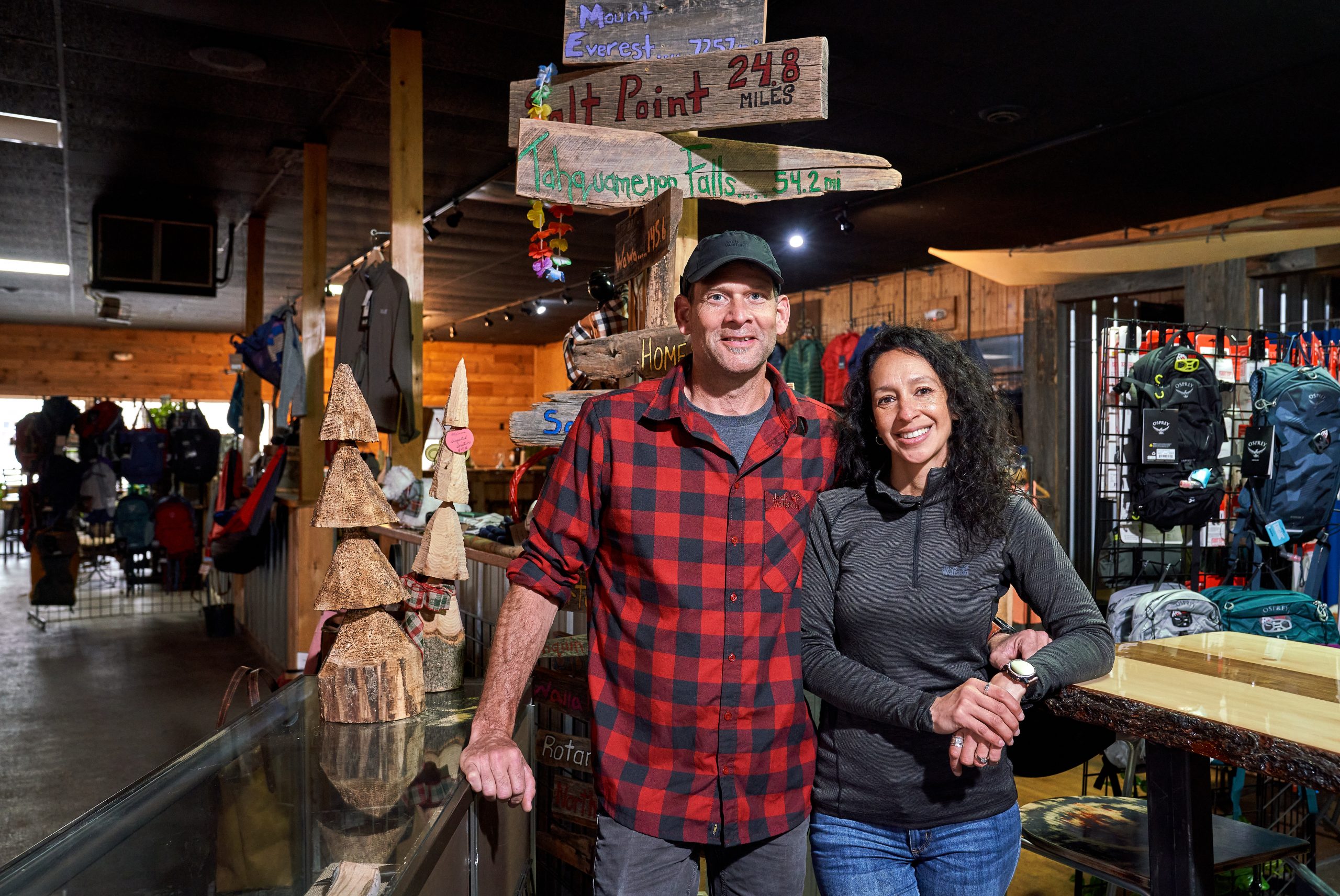 In Their Own Words: Wilda & Ken Hopper of Bird's Eye Outfitters
Wilda and Ken Hopper opened Bird's Eye Outfitters in 2016 to inspire others to get active, eat healthy, and have a good time doing it.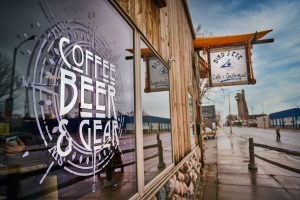 Wilda Hopper grew up in Fort Myers, Florida and found herself making a long trip north to attend college in the Upper Peninsula of Michigan. There she met her future husband, Ken, a native to Sault Ste. Marie, and together, they began to explore the trails and picturesque sites the U.P. had to offer.
Ken and Wilda Hopper share how their passion for community, recreation, and eating healthy jumpstarted their business, Bird's Eye Outfitters, in Sault Ste. Marie.
Wilda – Years ago, we didn't see a lot of outdoor activity in the Soo, even though Ken and I are avid outdoor lovers. Whenever we talked to people about going out around here, we found that many lacked the knowledge of what to wear, how to explore, and what gear was needed.  We also learned that people wanted to belong to a group of fellow explorers. People are community-seeking, and they want to be with others while they go out on adventures. We saw a need.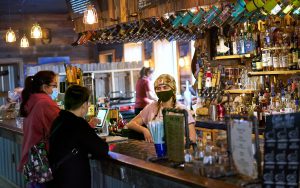 Ken – We wanted to see a paradigm shift in the area where people had the mentality of staying indoors during the winter. We're surrounded by natural resources. We wanted to share them with others and to really celebrate them.
Wilda – So, we set out to change the mindset of getting outdoors by making it simpler. This meant providing good quality outdoor gear for people that they could utilize year-round and feel comfortable in. We also wanted to introduce the education and safety aspects of doing certain activities.
We saw that when people got outdoors, it not only changed their physical health, it also improved their mental well-being. It was an all-around positive thing to get people outside and moving. Those were our passions: health and wellness, people, and the area. We wanted to create a unique experience for people.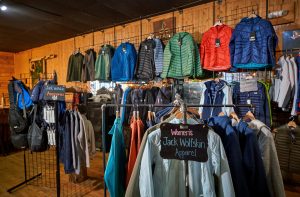 Before we opened our doors, we thought this would be a great place for people to meet up.  A hub for hiking, biking, paddling, and running groups. We initially wanted to be a "coffee, beer and gear" place, and didn't add food until later. We thought if people came, had a nice cup of coffee, and went out on a good trip, then they would come back and celebrate with a cocktail or a beer. We thought that would get people excited, not only about getting outside, but about exploring different opportunities nearby.
We have a handful of great trips and lessons we offer. I'm certified as a stand-up paddle board instructor and Ken is a kayak instructor. Our signature trip is the Soo Locks trip, in kayaks and paddleboards. We also do trips to Rotary Island on the St. Marys River where there is a chain of islands. We take guests to Voyager Island that has a walking trail and it's near the flow of freighter traffic. We're far enough away to be safe, but close enough to really see the size of the freighters.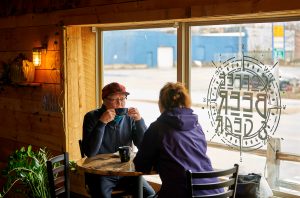 Ken – Our first slogan was "Get in here to get out there." When we first planned our store, the concept was to have high-quality everything – coffee, food, outdoor equipment and gear. We wanted to do things different. We had to offer something the big box stores and online retailers couldn't do. If you look at our reviews, people love our concept. When you buy something online, you're not getting that personal service.
We try to source what we can locally. We all do better if we support each other. A lot of people don't think like that, but we try to cross-promote other businesses in the area. We'd rather work with others than be competitors.
Wilda – If you have a vision for it and if you have a passion for it, you need to dwell in the possibility that if you build it, people will come. Why? Because it's something that is good quality, clean, and most importantly, it's what people need. People are starting to really see the benefits of being outdoors, of eating clean, and being a part of a community. Traffic rose in 2020. It was incredible and wonderful to see. It also identified the need to educate people to help get them outdoors and to leave no trace. You need to "pack out" what you "pack in" and leave nothing behind. That's what we're trying to teach people, all while getting out and enjoying what the area has to offer.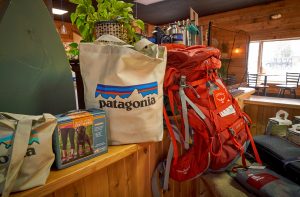 Member since: 2021
Owners: Ken and Wilda Hopper
Location: 107 E. Portage Ave., Sault Ste. Marie
Opened: 2016
Specialties: High-quality outdoor gear, food/drink, coffee
MRA services: Workers' compensation
Does your business have a unique story? Contact rschrauben@retailers.com.
Story by RACHEL SCHRAUBEN
Photos by STEVE JESSMORE
[
READ MORE ARTICLES LIKE THIS
]