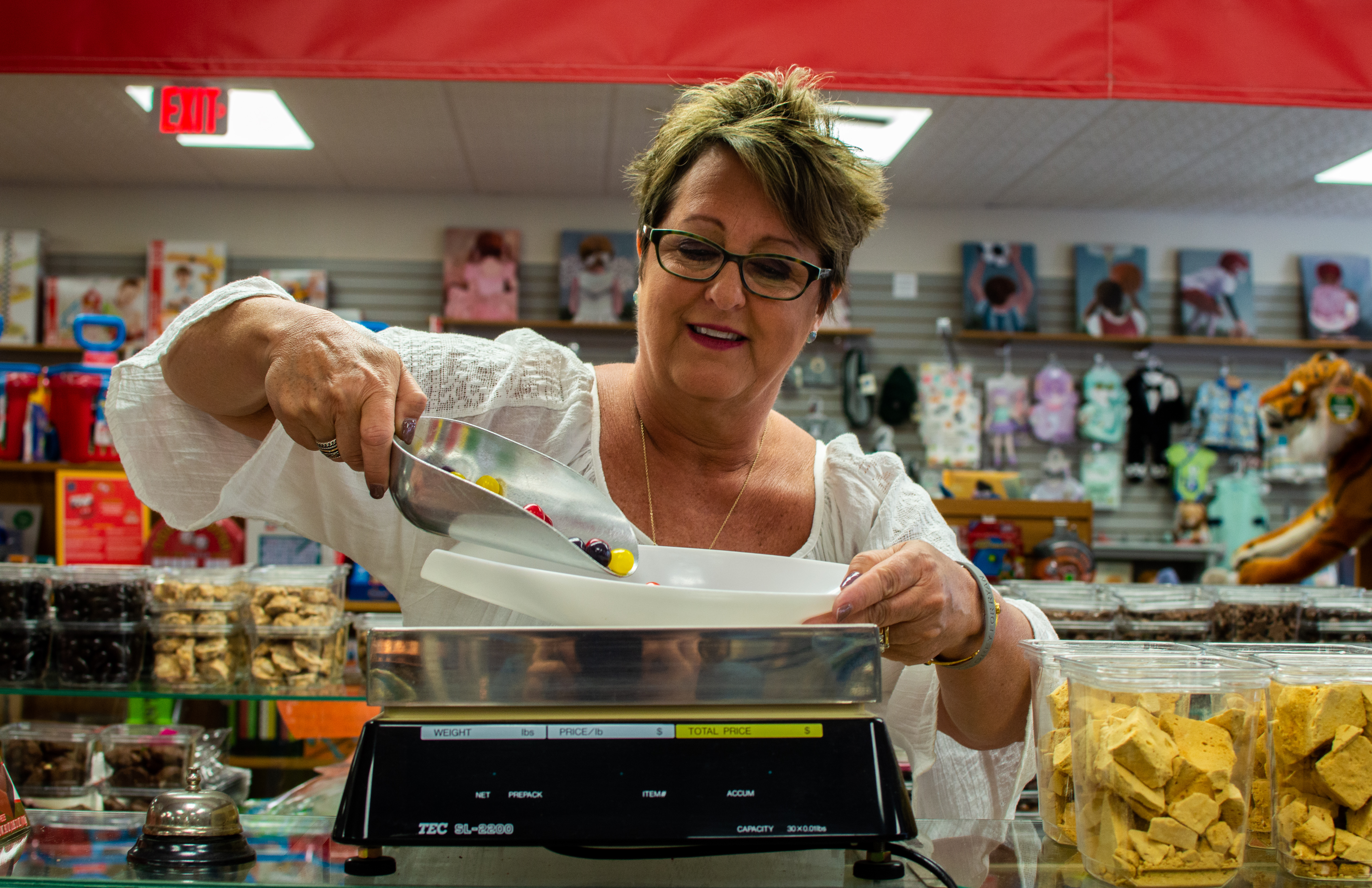 Kean's Store Company owner Teresa Wren of Mason: In her own words
By RACHEL SCHRAUBEN
When Gus and Fern Kean opened Kean's Store Company in 1928 the floor space reflected a third of the 17,000 square feet today. What started as a Five and Dime has grown into Mason's oldest continuously operating business specializing in gifts, cards, crafts, candy and toys.
Gus and Fern Kean's granddaughter, Teresa Wren, is the third generation to run the store, along with her husband Steve, after taking over from her father, Warner Kean, in 2000. The store weathered a major fire in 2015 and is now in its 90th year in operation. Here are Teresa Wren's observations.
IN HER OWN WORDS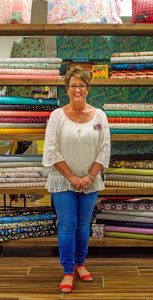 The best thing about a family-owned business is the traditions and stories from the old days. In November we have our traditional Holiday Open House with Santa. Our Santa has been with us for 32 years. We have live reindeer, live music and the employees bake cookies to share with customers. We also honor some of our history by displaying photographs and antiques that were once used in the store.
The main reason for our successful 90 years in retail is our customers. Plus, staying on top of what's trending, beautiful ever-changing displays, as well as a clean and well-kept store. We are constantly moving out slow-moving merchandise in our sale area and bringing in new items to attract newer generations. The biggest struggle is inventory control, scheduling enough staff and minimizing overhead cost and building maintenance.
My greatest fear for our business is the customer that makes it a practice to purchase their gifts, toys, fabric and housewares online with Amazon and comment openly about it. We try to overcome that by staying positive and offering our customers great service. Along with that, I mostly fear declining sales and less foot traffic.
The biggest advice/motto passed on from store owner to store owner is take care of your employees first and foremost. Always listen to their concerns. Praise accomplishments with verbal compliments and give raises. Be organized and use kindness and exhibit excellent customer service.
Our customer service is an ongoing learning experience. It makes us feel great when we do it right. We receive customer feedback every day. Good or bad, we meet as a team and discuss them all.
Our community is very important to us! We see their support through continuing to shop at our store and the other local businesses. The best example is when we were closed for six months after a fire in 2015. When I first learned of the fire, I was at home and I was panicked. My heart and body were racing out of control. My family and employees and the Mason firemen helped me get through it. Our community also came out in large numbers to help us get re-opened. It brought tears to my eyes! I will never forget all the faces of the people that were here to help us.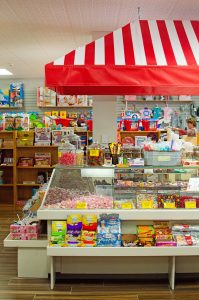 KEAN'S STORE COMPANY
Opened: 1928
Location: 406 South Jefferson, Mason
Specialties: Gifts, Hallmark, toys, boutique, jewelry, crafts, candy, fabrics and housewares.
MRA member since: 1990
MRA services: Group insurance, workers' compensation insurance
Owner: Steve and Teresa Wren
Does your business have a unique story? Contact rschrauben@retailers.com.