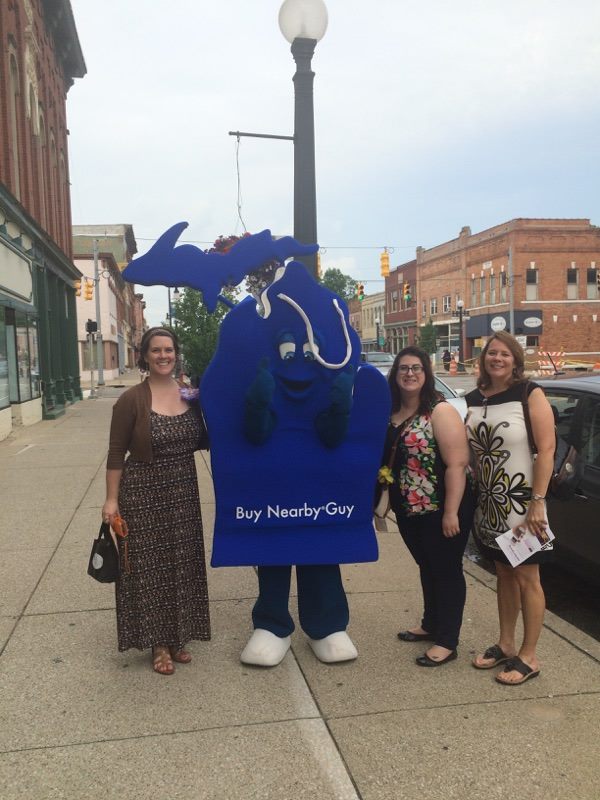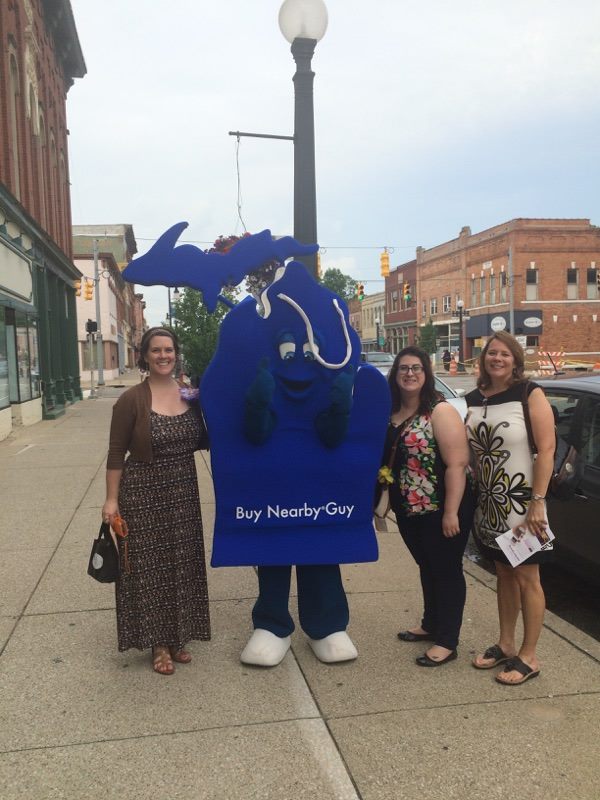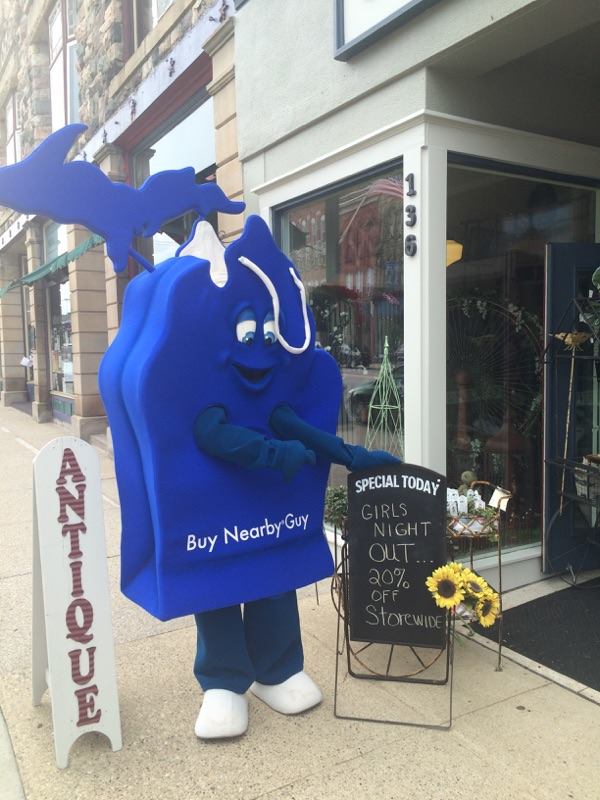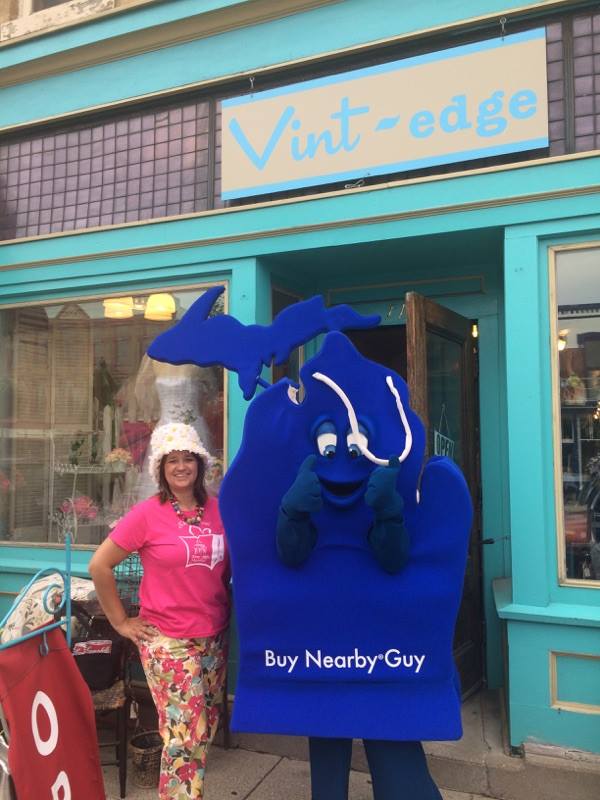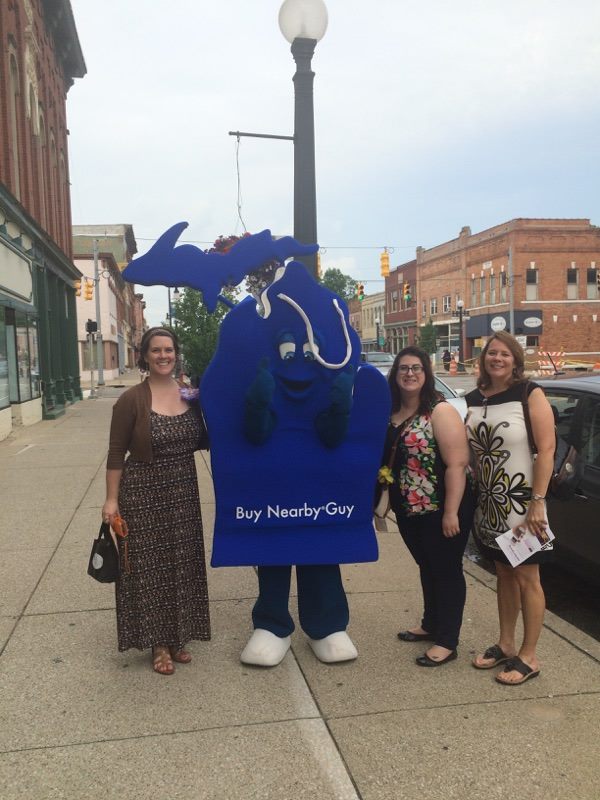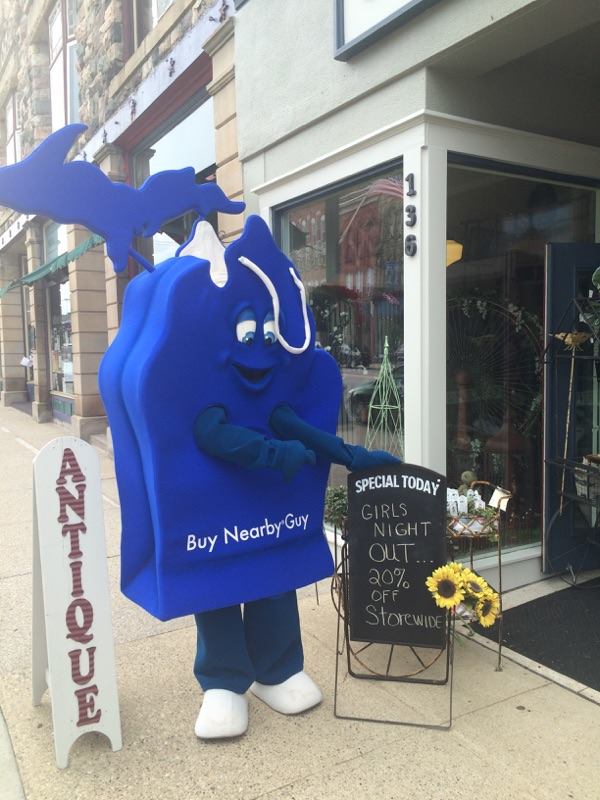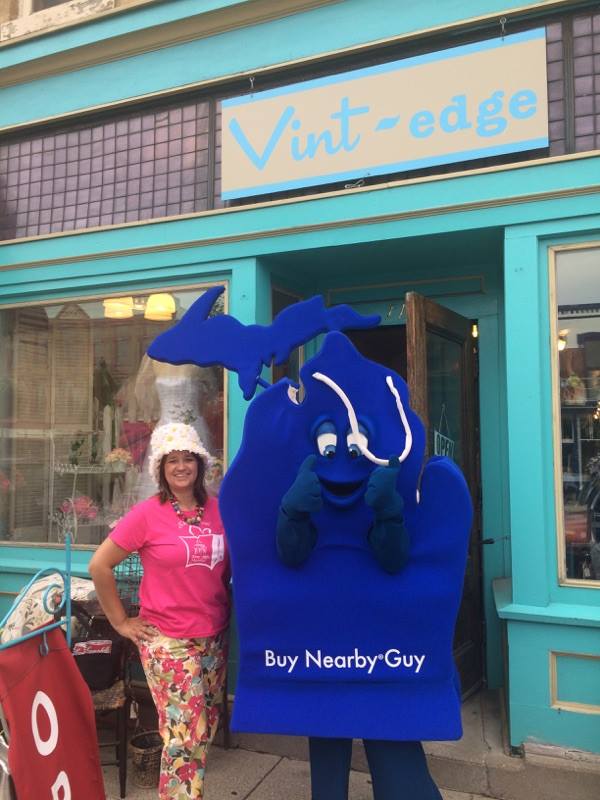 Ladies love Buy Nearby Guy!
Buy Nearby Guy attended the Ladies Night Out event in Marshall, Michigan to share the sales and a smile!
Buy Nearby Guy would love to come visit you to celebrate buying nearby in Michigan.  If you're a retailer and have a store opening or shopping event coming up, simply fill out the mascot request form.