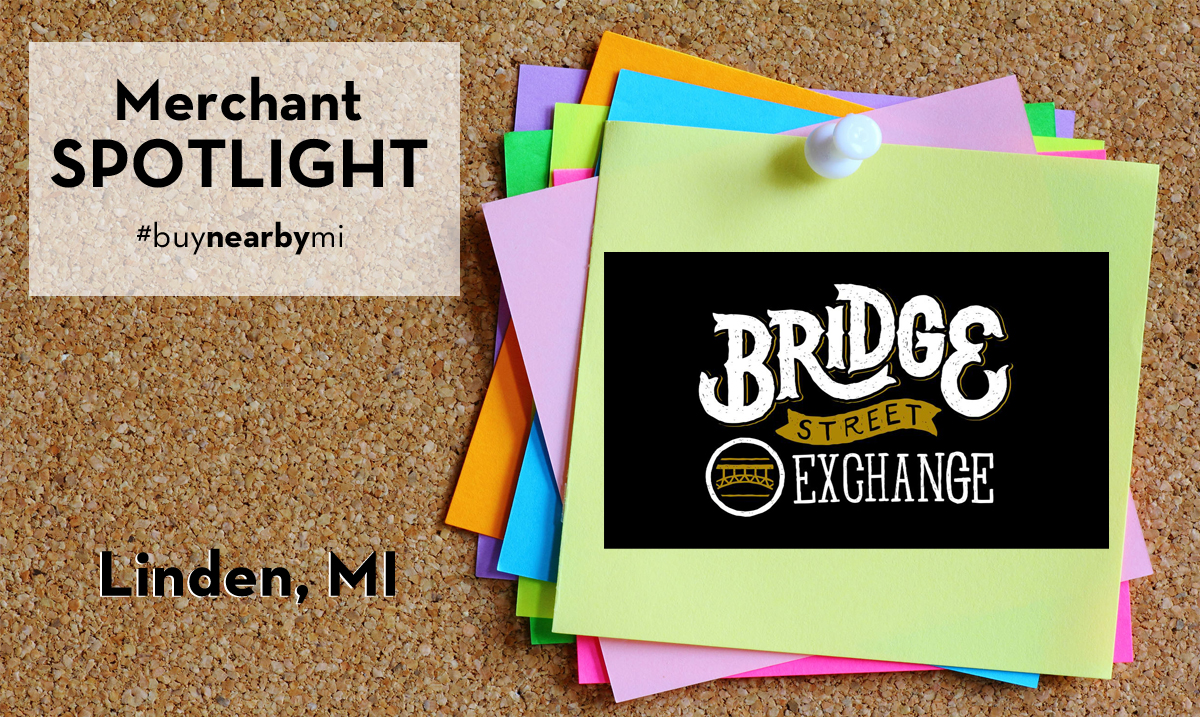 Merchant Spotlight: Bridge Street Exchange
Bridge Street Exchange: a men's specialty store with many special stories.
Kevin Begola began operating www.titanium-buzz.com 12 years ago. The online retail business that sells rings to people across the globe outgrew his office and pushed him to look for a retail space. Knowing that it would be harder to bring in people by just selling wedding bands, Begola decided to expand into men's specialty goods. Downtown Linden became the home of Bridge Street Exchange.
A few of the items Bridge specializes in are clothing, watches, rings, footwear and grooming goods. A fan-favorite is the Detroit Grooming Beard Butter.
Ladies, don't worry, Bridge Street Exchange didn't forget about you. There are plenty of options in-store for your feminine tastes. The Ironwood famous Stormy Kromer and Detroit's Shinola brands are seen throughout the store.
The most recent promotion is "Bridge Street Madness." Throughout the entire March Madness tournament, prizes and discounts will be awarded. The bracket challenge is open to the first 100 people to visit http://www.pickhoops.com/BridgeStreet and fill out their game winners. The password in order to start picking teams is "beard."
Begola shared some of the store's interesting stories that come along with being in retail. When you think of TLC's infamous show "Here Comes Honey Boo Boo," you probably aren't thinking of a specialty men's store in downtown Linden. But, strange as it seems, Bridge Street Exchange was featured in one of the episodes. Country music icon Jason Aldean got married wearing one of Bridge Street Exchange's rings. Spot the elk on the wall in the above image? It was given to Begola by a customer who was looking to get rid of it. "I always tell people it may be the strangest gift I ever get in my life."
As a store owner, Begola understands the importance of Buy Nearby. "A lot of times when you support local you will get better service, more care and products that align with those same basic viewpoints." The store owner tries to stock his shelves only with Michigan-made or US-made goods.
Bridge Street Exchange
109 N. Bridge Street
Linden, MI 48451
https://bridgestreetexchange.com/
Bridge Street Exchange is also on Facebook and Instagram.

One way we like to celebrate Michigan shopping is with our weekly Merchant Spotlight! We feature all sorts of shops from all around the Mitten and are always looking for suggestions for merchants to feature. Feel free to send us your favorite retailers!