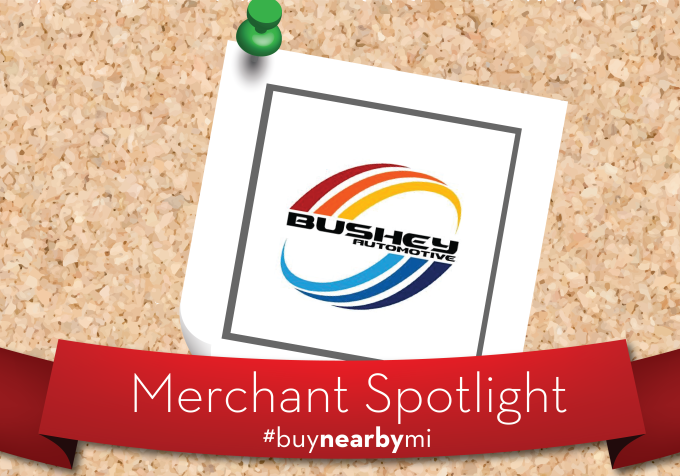 Merchant Spotlight: Bushey Automotive
Love cruisin' around the Motor City and the mitten?  Bushey Automotive is this week's Merchant Spotlight, helping your car stay in tip top shape!
Bushey Automotive has been "proudly serving mid-Michigan since 1931," handling everything from radiators and air conditioning to auto glass and fuel tanks, on both classic and modern cars.
One way we like to celebrate Michigan shopping is with our weekly Merchant Spotlight! We feature all sorts of shops from all around the mitten and are always looking for suggestions for merchants to feature. Feel free to send us your favorite retailers!