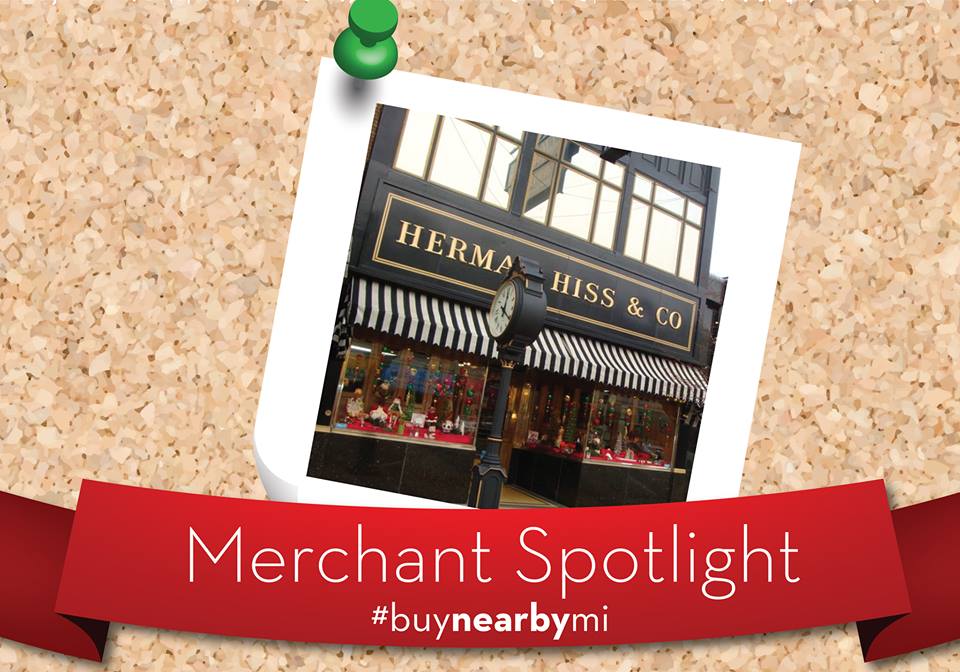 Merchant Spotlight: Herman Hiss & Company
In the Merchant Spotlight today is Herman Hiss & Company. This gem of jewelry stores has been around since 1867 and passed down through the founding family ever since.
You can choose from a wide selection of jewelry at this shop in Bay City or even dream up a custom piece for its expert jewelers to create!
One way we like to celebrate Michigan shopping is with our weekly Merchant Spotlight! We feature all sorts of shops from all around the mitten and are always looking for suggestions for merchants to feature. Feel free to send us your favorite retailers!