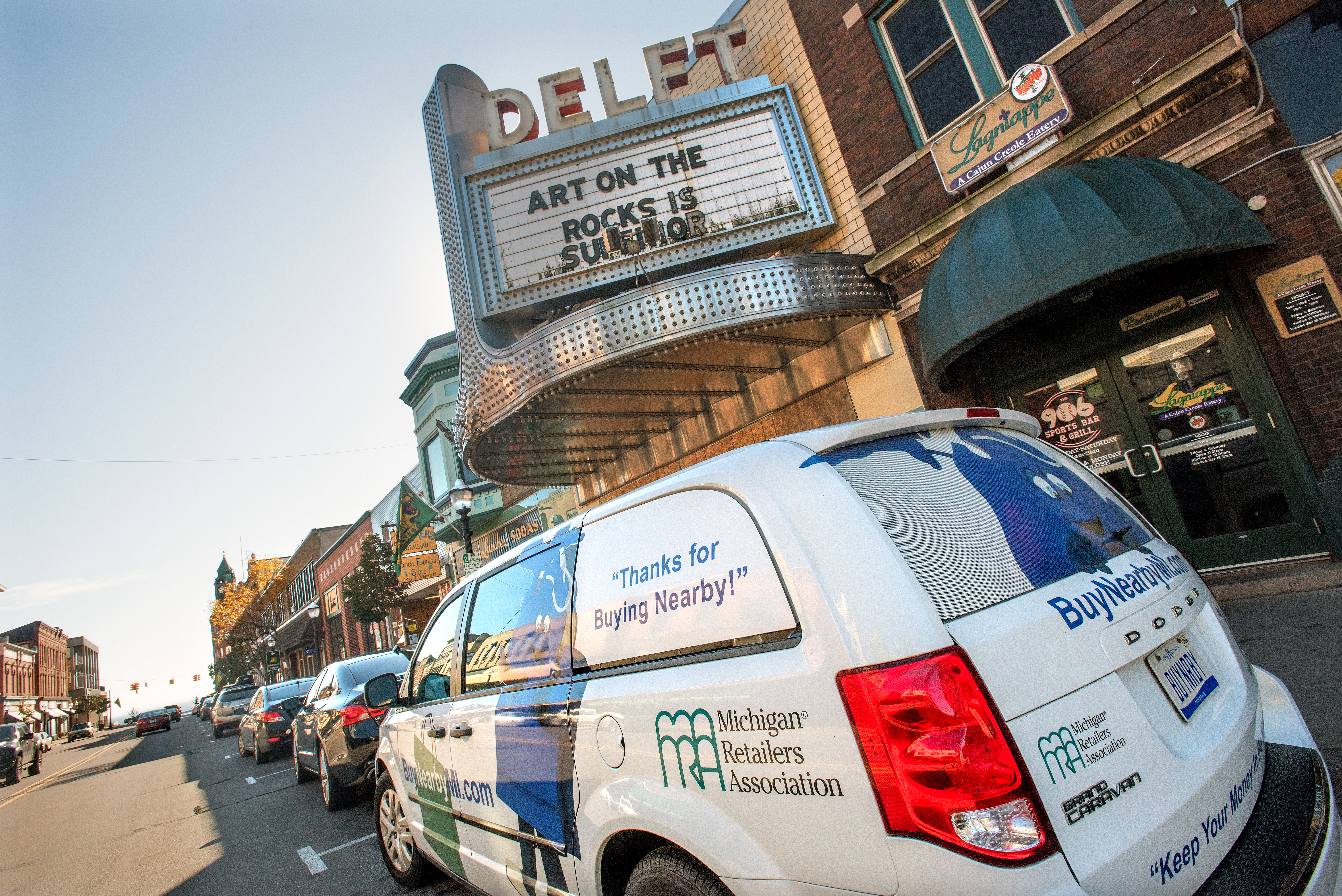 Michigan Retailers Association Announces New Grant Program for Local Communities and Downtowns
Four grants of $7,500 each to be awarded to communities looking to promote downtown retail
Michigan Retailers Association (MRA) announced today it has created a new grant program to support local communities and the vibrant retail businesses that anchor those downtowns. As part of its Buy Nearby Program, MRA's on-going public service awareness program that encourages consumers to shop local, MRA will issue four (4), $7,500 awards to communities across Michigan that demonstrate out-of-the-box ideas that promote their downtown shopping districts.
"The pandemic amplified the importance of supporting local retailers, which has been our message all along," said William J. Hallan, President and CEO of Michigan Retailers Association. "We feel that by offering grants through our Buy Nearby Program we can localize the message of shopping local and help the communities and the retailers that support them."
Partnership with Nexstar Media
MRA has partnered with Nexstar Media that will assist in collecting proposals and will provide assistance, at no cost to winners, in creating a customized marketing campaign that helps to expose local downtowns and their shopping districts to the masses.
Submission Process – Deadline April 1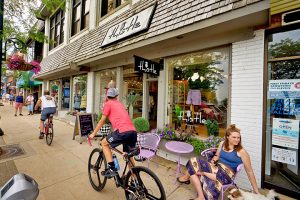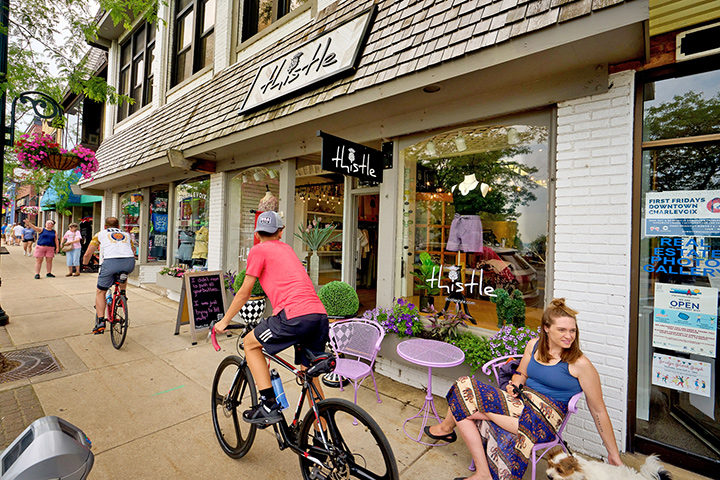 Michigan-based communities, local downtown business associations, chambers, and convention & visitor bureaus are encouraged to visit buynearbymi.com/2022-buy-nearby-grant-program to submit their proposals online. Applications will be accepted online only. The deadline for submission is 5 p.m. on April 1, 2022. Please direct all questions to Jennifer Rook at jrook@retailers.com.
Four winners will be chosen and announced after April 15, 2022.
"This is a unique opportunity for communities across Michigan to share out-of-the-box ideas that encourage Michiganders to keep their money in Michigan," said Hallan.  "As we learned in our 2021 survey, if Michiganders redirected 10 percent of the estimated $23.7 billion dollars of spending that goes to out-of-state purchases, the state would gain $1.9 billion in increased economic activity, meaning more local jobs and healthier communities."
About Michigan Retailers Association
Michigan Retailers Association represents more than 5,000 member businesses and their 15,000 stores and websites. MRA has been a trusted business resource for 80 years and provides cost-saving membership services, such as expert credit card processing, business and personal insurances, legislative advocacy, college scholarships and discounts on shipping, to all types of businesses. It created the Buy Nearby campaign in 2013 to benefit local retailers, their communities and Michigan's economy.