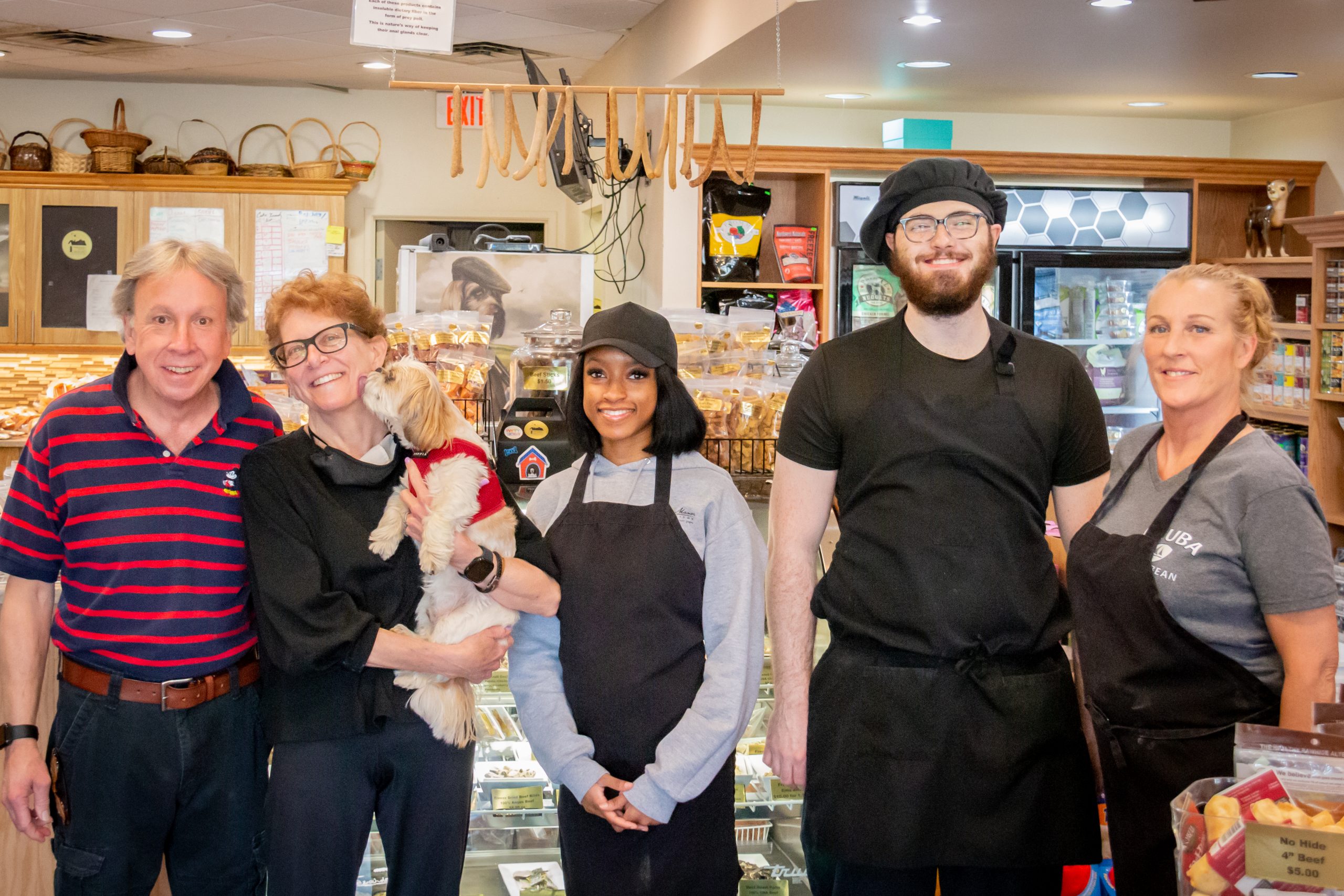 One special pup: Maestro's Dog Haus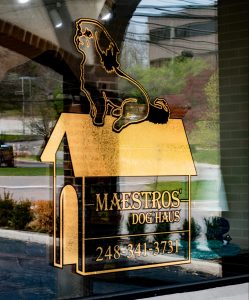 Providing safe (and tasty!) treats for our lovable, furry family members.
After both enjoying corporate lives, Janet and Ken Platt opened JP's Grooming Spa in 2005. The business sold homemade dog treats, custom birthday cakes, and chicken jerky from a local bakery.
After the local baker's father passed away, she re-located to Florida. JP's customers were now on the hunt for the lovable homemade products and Janet and Ken were left with the task of finding the Amish supplier they were told had been making the chicken. When they were informed the supplier was re-packaging non-American chicken that had been proven to be harmful and lead to death in some dogs, they were outraged.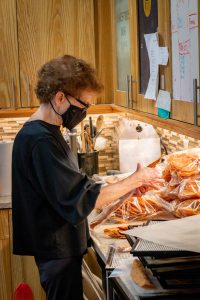 Janet and Ken immediately started research and development in their home to create safe and edible product to replace the chicken jerky in 2008. They developed a solution similar to how a potato chip is created and similarly named the item "Chicken Chips." With the creation of this new item, Maestro's Dog Haus was now in its beginning phase.
Janet shares how Maestro's Dog Haus was built from a passion to protect innocent pets from harmful ingredients and products.
Welcoming Maestro to the family
In 2011, while I was still grooming dogs, a pregnant Shih Tzu came through the door. Little did I know that two weeks later, one of her pups would be ours. Maestro was born Sept. 27, 2011.
Maestro is the mascot of our stores. He loves to sleep in his playpen in the kitchen at the Bloomfield Hills location and awakes when a dog comes in. Following his visual approval, he returns back to bed. We opened Maestro's Dog Haus in Bloomfield Hills on his first birthday, so we'll be celebrating 10 years of our business this coming September.

Expanding to Ferndale
After opening in Bloomfield Hills, we attended the Birmingham Farmers' Market and a DIY event in Ferndale to get exposure in the area. Everyone was thrilled to get a treat for their dog. Their attitude inspired us to open up a second location in Ferndale. We found a great place and opened in 2016.
Ferndale customers love to spoil their pets and stop by the store during their morning walks to pick up a treat. The Bloomfield Hills location is more of a destination store, although some customers come for the deli.
Our Culinary Crew
Our culinary team is made up of certified chefs, sous chefs and individuals interested in healthy options for treats. Maestro is also a big part of our team – he's the official taste-tester. If he likes it, we sell it. Most recently, we've had to add more meat to our recipes to pass his approval.
We make, package, and label all the products in the store, so we know exactly what's in our selection. The treats and anything from our deli are the best-selling items. Make no mistake, we won't sell a product harmful to our pets.
Does your business have a unique story? Contact rschrauben@retailers.com.
Story by RACHEL SCHRAUBEN
Photos by JOSH DELANY
[
READ MORE ARTICLES LIKE THIS
]