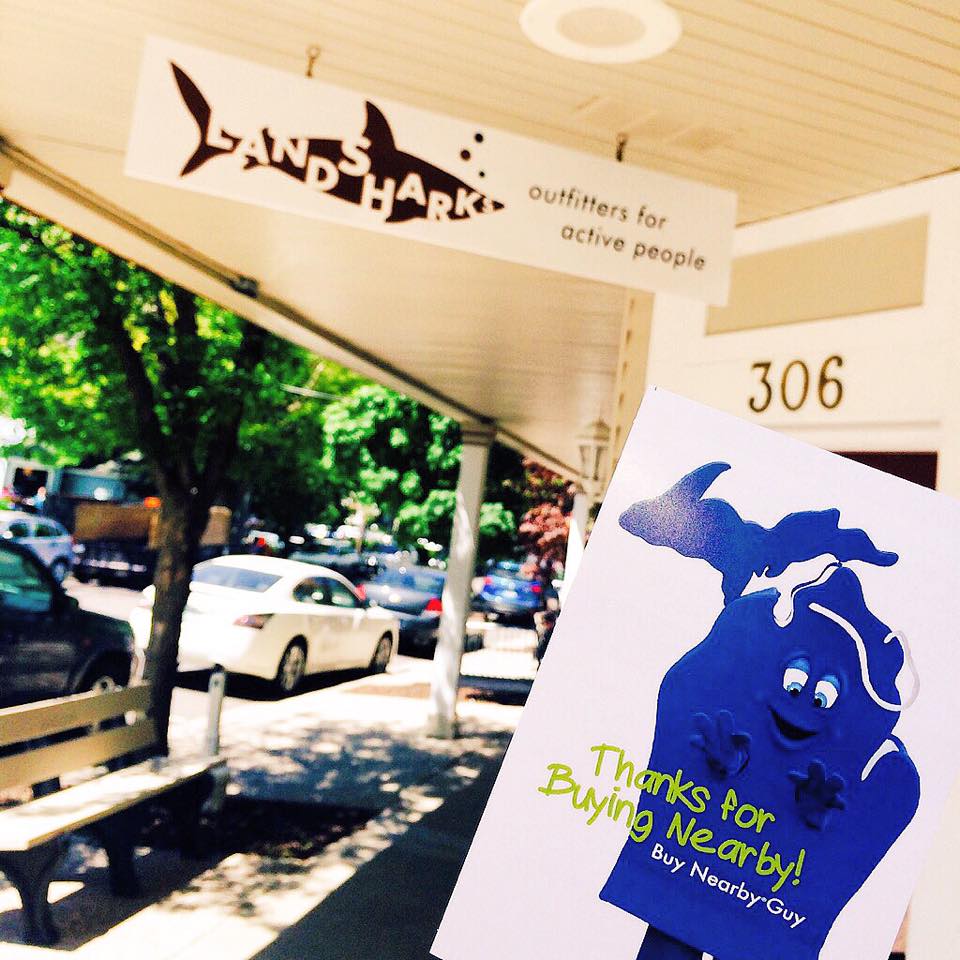 Kickin' off summer with shopping in Saugatuck!
This summer, Buy Nearby is traveling around Michigan, spreading the word about the importance of shopping nearby! The first stop was downtown Saugatuck on May 20, where Landsharks Outfitter's welcomed local retailers to share their personal buy nearby experiences.
Brian Lesperance, winemaker at Fenn Valley Vineyards—located just next door to Landsharks Outfitters—said Michigan's growing wine and craft beer industries give Michigan shoppers a tasty reason to buy nearby. When shoppers purchase sweeter wines from Fenn Valley, they are also supporting a nearby Michigan sugar producer, illustrating how buying nearby can have a positive impact on our economy.
Michigan Awesome's Jonathon Koop shared how nearby shopping has made his business a success.  Buying nearby lets shoppers support theirs friends and neighbors, while creating vibrant downtown communities like Saugatuck.
The Buy Nearby campaign was created to excite Michiganders about the unique shops in their area and the value of supporting local retailers. About half of every dollar spent in a Michigan store goes back into the Michigan economy.
Buy Nearby's next stop will be Lansing's Old Town neighborhood on June 17 at Zoobie's Tavern – see you there!