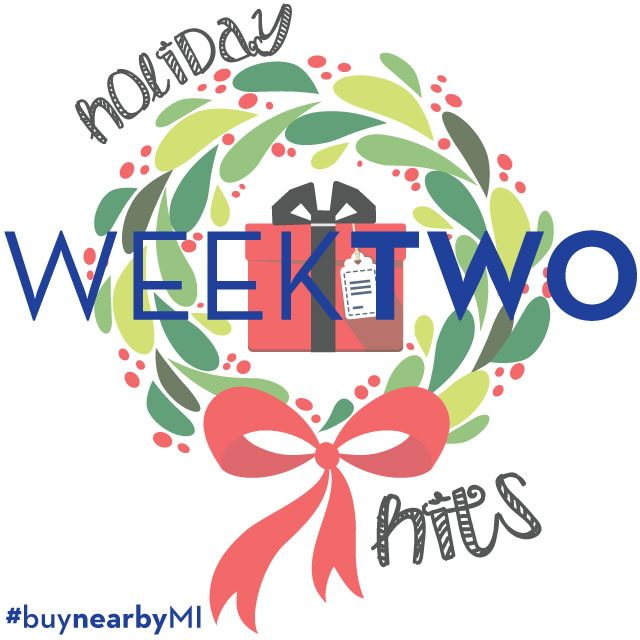 #HolidayHits Week 2 Recap
We're back again! Check out all the goodies below and find the perfect gift for someone special in your life!
Carhartt
Founded in 1889 in Dearborn, Carhartt holds on tight to a strong Michigan legacy. Known for its quality work clothes, as well as exceptional outerwear, check out their items from this week below.
This 1/4 zip, collared Force top is one you can't live without! Easy to dress up or down, form fitting, comes in a variety of colors and washes well. $44.99 http://bit.ly/1II3QHz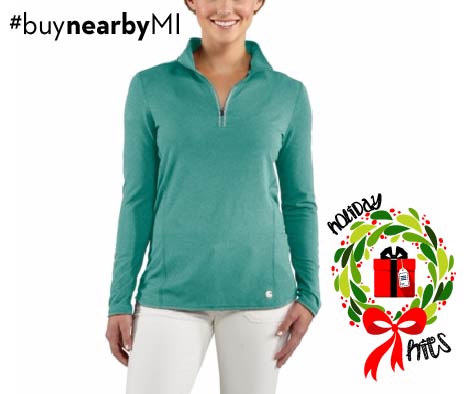 Another classic warm, winter hat. Lined in polyester and fleece for a snug fit this season. Avaiable in cool, muted colors. $19.99 http://bit.ly/1Y02Oxw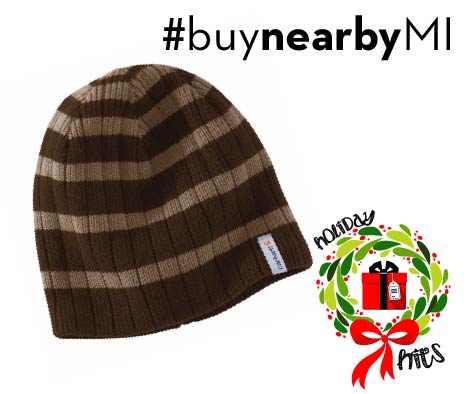 For even our smallest Carhartt fans! This classic, carhartt-brown full zip sweatshirt is a cotton-fleece blend and will keep your little ones, cute, warm and sporting the classic Carhartt logo $29.99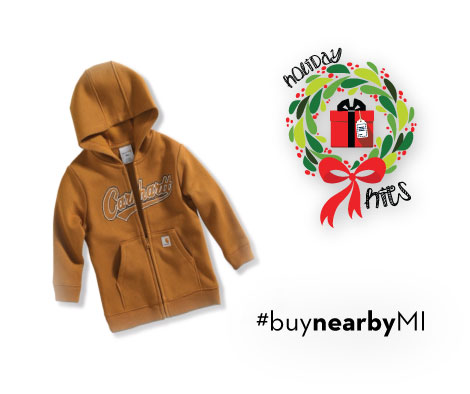 To find even more products from Carhartt or to learn more about the store,  visit their website athttp://www.carhartt.com/ and be sure to like them on Facebook (fb.com/Carhartt).
Landsharks
A little bit funky, a lot functional. Landsharks is the store you dream about and keep going back to. Where else will you find a bottle of Tequilla, Ugg boots, Patagonia clothing and up-and-coming lines that nobody else in the Midwest dares to represent? Thanks for making the Shark THE destination in the Midwest. Landsharks is located in Saugatuck, MI 
Stay cozy this winter in a great campfire hoody designed and printed in Michigan. Available in sizes s-xxl this is sure to put a smile on any proud Michigander! $48.00 Available in store.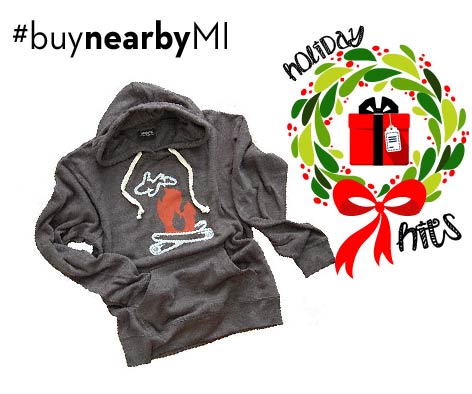 To learn more about Landsharks' products visit their website at http://store.saugatucklandsharks.com/ or like them on Facebook at fb.com/shopTHEshark.
Sparrow Boutique 
Located in Muskegon, Sparrow offers a variety of women's clothing from dresses and separates to jewelry and handbags. They carry trend-setting brands as well as their our own private label, each meticulously selected collection is versatile, timeless, and covet-worthy. See their items from this week below.
We love supporting local and handmade products! We often partner with indie artisans and one of the store's favorite jewelry comes from Grand Haven based Rose Water Designs. Made from sterling silver and 14k gold material, we carry earrings, bracelets and necklaces from this local artisan as well as collaborate on exclusive pieces that can only be found at Sparrow! http://bit.ly/1Mp1yeE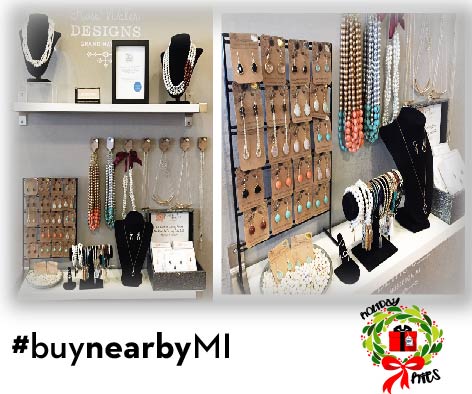 To see more fabulous items from the Sparrow Boutique or learn more about their shop, visit their website at www.shopsparrow.net and be sure to like them on Facebook (fb.com/sparrowboutique)
Michigan Mittens
Michigan Mittens is proud to offer high quality, innovative 100 % American Made products & accessories. Our Mittens are not only a great souvenir but also a wonderful gift & functional novelty item that helps Michiganders all around the world to remember where they came from.  Michigan Mittens are available from a variety of retailers throughout Michigan. 
These distinctive collectible lapel pins are created by hand in the USA. They are hand modeled in clay by noted sculptors, and then individually cast in the finest quality pewter. Whether you are a novice or true collector, you will appreciate the artistic value & quality in each piece. We have selected as part of our collection, pins that celebrate our great state of Michigan.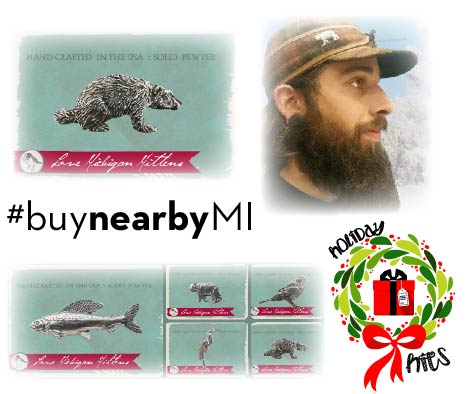 Michigan Mittens are warm and cozy old-fashioned double knitted acrylic mittens featuring "maps" of the Upper Peninsula of Michigan on one hand and the Lower Peninsula on the other. Us Michiganders are known to use our hands to point to where we are from. Now everyone can have a "map on hand" with Michigan Mittens! http://bit.ly/1OVOmin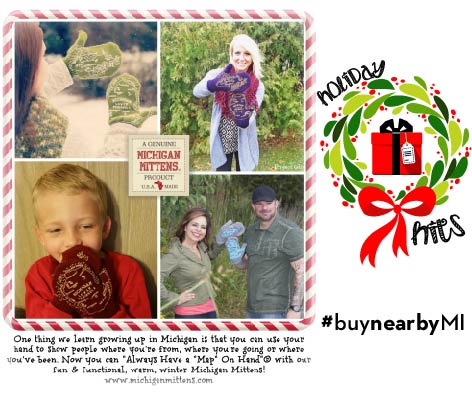 Find out which retailers carry Michigan Mittens at their website http://michiganmittens.com/. Be sure to like them on Facebook at fb.com/MichiganMittens1
See you next week for more holiday fun!