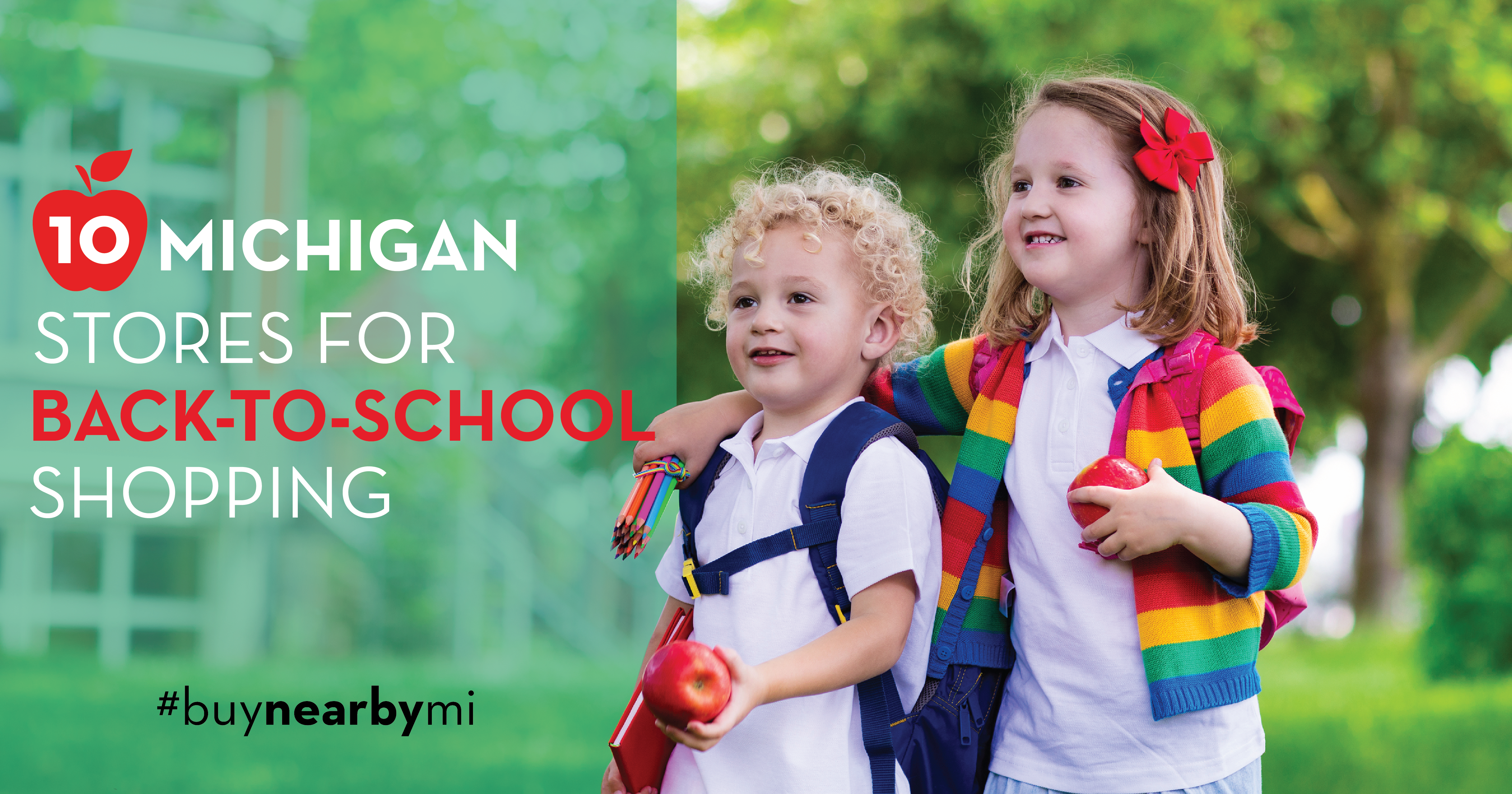 10 Michigan retailers perfect for back-to-school shopping
If you've been hitting the stores to get your children ready for school, your spending is part of the $27.3 billion expected to be spent nationwide this year on back-to-school shopping for apparel and accessories, electronics, shoes and schools supplies for children in grades K-12, according to the National Retail Federation.
One way to make your back-to-school dollars go further is to buy nearby from Michigan retailers in your community. When you spend just one dollar at a Michigan retailer, about half goes back in to the state's economy. That's not true when you buy online from out-of-state retailers. And retailers in your community are more likely to offer the personal service and unique selections that can make buying nearby a win-win for both your kids and the retailers.
Here's a list of places to check out for your back-to-school needs as you prepare for another busy academic year.
 FOR CLOTHES, SHOES & ACCESSORIES
Find the first-day-of-school outfit and backpacks that no one else has by shopping Michigan boutiques!
1. FKO-For Kids Only
23101 Coolidge Hwy, Oak Park, Michigan 48237
Formerly known as Leytons, For Kids Only rebranded in 1996 and is now has trendy and affordable kids' apparel for ages 2-16. It carries brands kids love, along with special occasion outfits, every day attire and official school uniforms!
2. Restyle Child
2123 Cole St, Birmingham, MI 48009
Restyle Child promotes itself as a consignment boutique for "cool moms and hip kids." With plenty of clothing options from newborn to size 12, it can be the perfect place to shop for children of all ages. It's also a great spot for accessories!
Check out its back-to-school table, where you can find tea backpacks, emoji lunch boxes, reusable snack bags, back-to-school charms and more.
3. Little Sprout
3009 Oakland Dr. Kalamazoo, MI 49008
Get away from the generic department store feel at Little Sprout! If your kid has a unique sense of style, this is where you want to go. Little Sprout's line of kids' clothes is top quality, stylish and affordable.
4. Village Kids Consignment Boutique
6739 Fulton SE, Ada, MI 49301
Over 10,000 people 'Like' Village Kids Consignment Boutique on Facebook – and it's easy to see why! It features top boutique brands for moms who shop smart. Village Kids combines style, quality and value, making shopping for your back-to-school clothing needs a breeze.
5. Purple Monkey Children's Boutique
123 E Ludington Ave, Ludington, MI 49431
Shopping at Purple Monkey Children's Boutique as fun and quirky as its name sounds. It's also located right next ABC Kidz, a consignment shop. So you can make the most of your shopping trip to find old and new items!
 6. Annie & Olivers
115 Wackerly St, Midland, MI 48640
Just opened in August 2015, Annie & Oliver's already has been named "Greatest" children's boutique in the Great Lakes Bay 2016 awards. Find clothes from infant to size 12, along with a wide selection of accessories – including stylish backpacks! It receives new inventory constantly, so stop by or browse online to find that perfect first-day outfit.
FOR SUPPLIES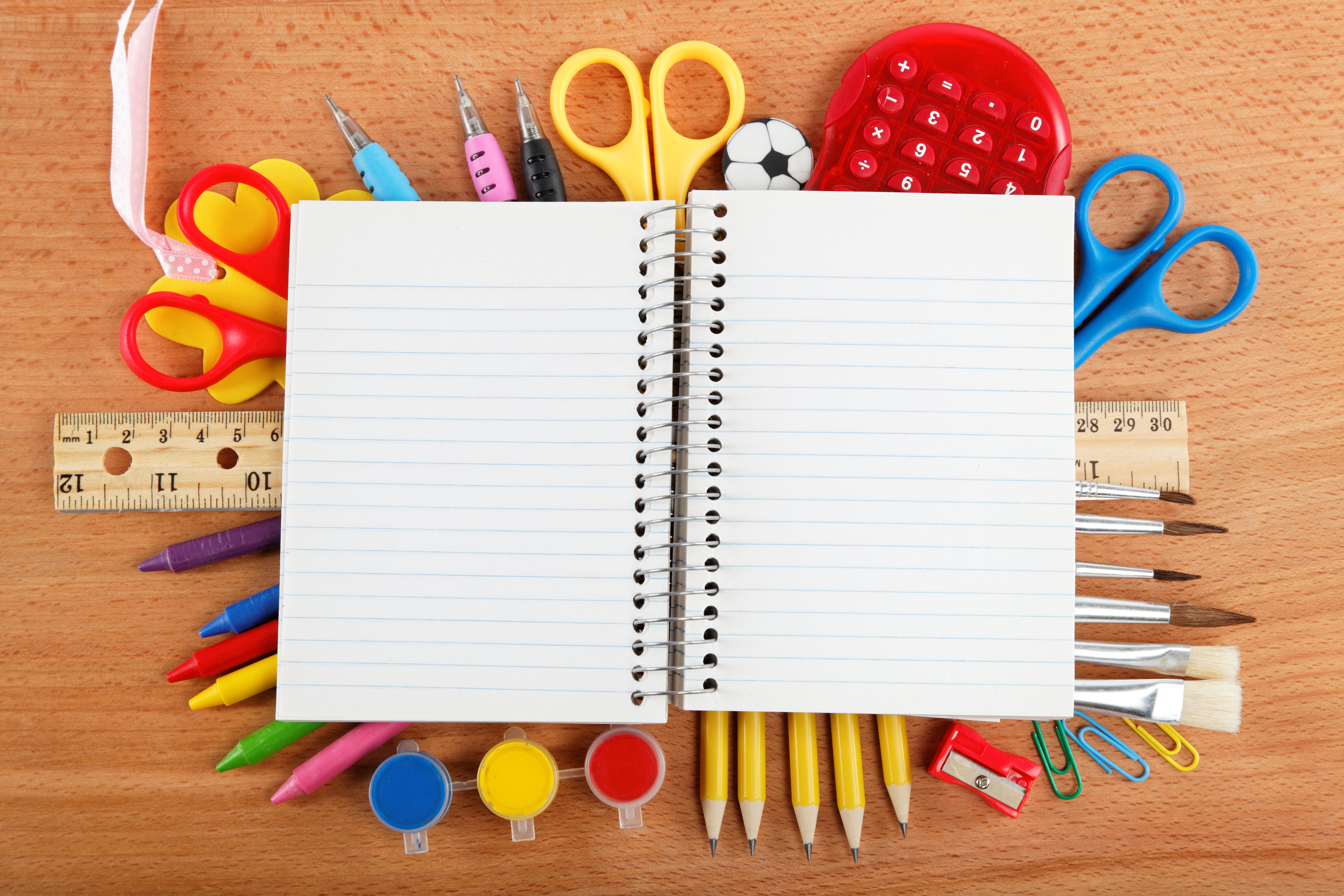 Think back to basics, for the basics. Traditional five-and-dime stores are a great place for your eclectic shopping needs, especially when larger stores run out of the simple school essentials.
7. Mooney's Ben Franklin
138 Newman St, East Tawas, MI 48730
Find pens, pencils, erasers, sharpeners, rulers other basic essentials at Mooney's Ben Franklin.
 8. Bachmann's Store
2415 M-88, Central Lake, MI 49622
A staple since 1942, Bachmann's Store claims that "if we don't have it, you don't need it!" which also goes for school supplies. Find notebooks, folders, calculators and more. You also can support its "fill the bus" effort as you shop by buying and donating school supplies for children who can't afford them.
9. Sparta Variety
112 E Division St, Sparta, MI 49345
Sparta Variety just celebrated 23 years with a 23 cent sidewalk sale – but you'll still find great deals for back-to-school shopping. This retailer has more than 40 feet of office supplies, desk supplies, backpacks, highlighters and more.
10. Kean's Store
406 S Jefferson St, Mason, MI 48854
Located downtown, Kean's is Mason's oldest continuously operating businesses. Founded in 1928, it has grown steadily and today is has 17,000 square feet of retail space, all newly restored after last year's fire. You'll find stationary products and other back-to-school basics such as pens, pencils, paper and tape.