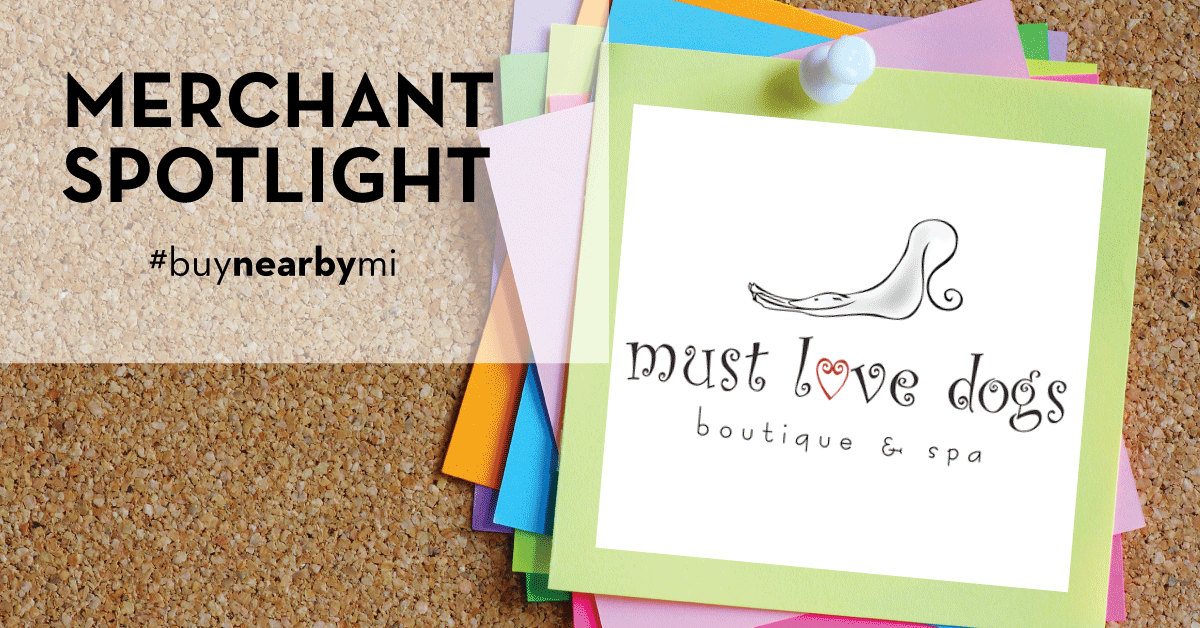 Merchant Spotlight: Must Love Dogs Boutique and Spa
Your companion will receive a warm, furry welcome when entering Must Love Dogs Boutique and Spa in Grand Haven. What sets Must Love Dogs apart from other pet shops is that they offer a self-serve grooming facility, including everything you need to leave the store  with your pet feeling and looking fresh and clean.
Cute collars and toys are just a few things Must Love Dogs has to offer. In addition to these basic items, they also offer natural foods, bakery treats, leashes and spa products.. You can grab some items for yourself from their selection of clothing, jewelry and gifts for people, too!
Owner Tonya Christiansen has worked with pets since she was 16 and spent time in many professional organizations in her community dealing with dogs.  Before opening Must Love Dogs,  she showed her two dogs, a held several positions with the Greater Muskegon Kennel Club, served as president of the Muskegon Lakeshore Obedience Training Club, and was involved in Basenji Rescue and Transport, Inc.
Like Must Love Dogs on Facebook and Twitter to see promotions, new products and pictures of cute dogs.
One way we like to celebrate Michigan shopping is with our weekly Merchant Spotlight! We feature all sorts of shops from all around the mitten and are always looking for suggestions for merchants to feature. Feel free to send us your favorite retailers!