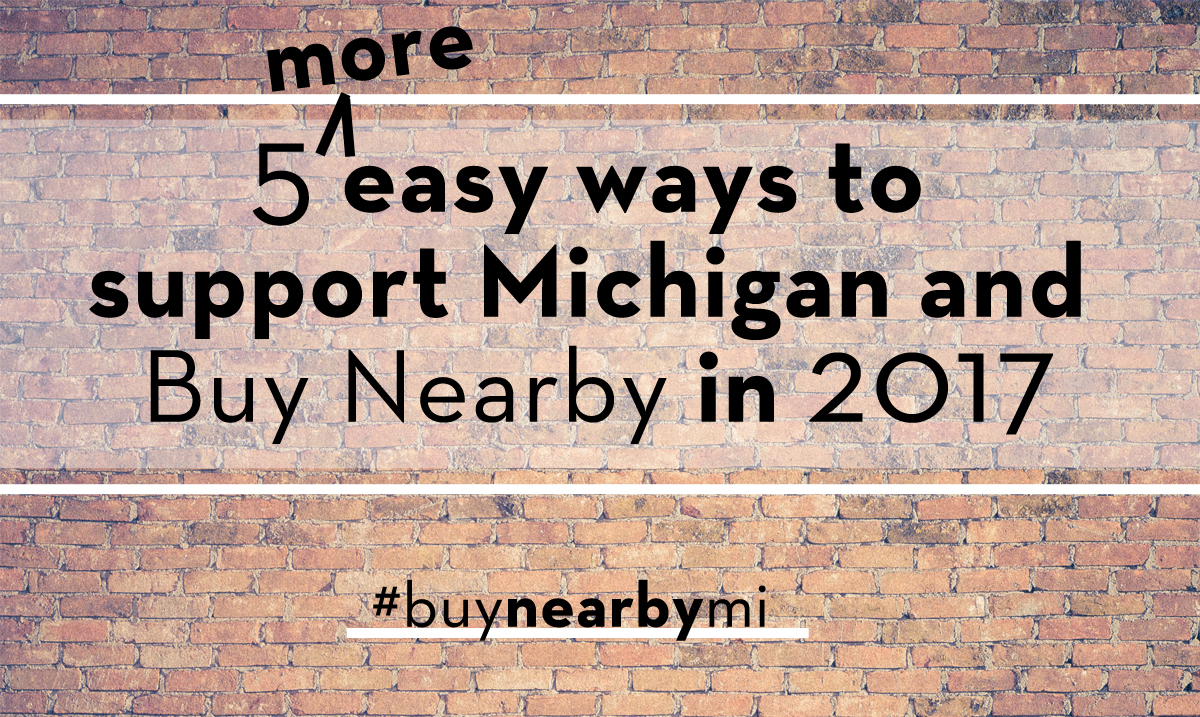 5 MORE easy ways to support Michigan & Buy Nearby in 2017
It takes one purchase to support your community. Buy Nearby in 2017.
1. Visit a nearby museum
Expand your knowledge and learn more about our past at a nearby museum. Bring the kids for the perfect history lesson. For an exhibit near you, visit these links:
Southeast Michigan
The Henry Ford Museum of American Innovation, Dearborn https://www.thehenryford.org/
Detroit Institute of Arts, Detroit http://www.dia.org/
Northern Michigan
Great Lakes Shipwreck Museum, Paradise http://www.shipwreckmuseum.com/
West Michigan
Air Zoo Museum, Portage http://www.airzoo.org/#/events/
Grand Rapids Public Museum, Grand Rapids http://www.grpm.org/ 
East Michigan
USS Edson/Saginaw Valley Naval Ship Museum, Bay City http://www.ussedson.org/
2. Throw the perfect party
Attention all you party people: gather your family and friends, it's time to celebrate! You can throw a party for anything, so get creative! We'd love to hear what you're celebrating.
For example: Birthday, anniversary, engagement, pup-birthday, new job, it's a nice night out, you've been busy at work, etc.
P.S. – Don't forget the balloons.
3. Share Michigan-made gifts
Retailers across Michigan have #MichiganMade gifts and goods lining the store shelves. We Michiganders are proud of where we come from and love showing our friends the hottest new gifts.

4. Hit up a sporting event
From professional all the way down to little league, chances are you won't strike out looking for a game to attend. Grab a popcorn, a hotdog and an ice cream cone and take yourself to the ball game.
If you can't make it to the field or stadium, cheer your team on at a local pub!
5. Work on your health
Feeling stressed, looking to lose a few lbs. or simply want to eat healthier? Look no further than a nearby retailer! Yoga studios, gyms and health food markets are all over the map!
Want to relax after a big workout? Try a massage or spa treatment.
Let us know how you support Michigan one purchase at a time. You could be featured on our social media.