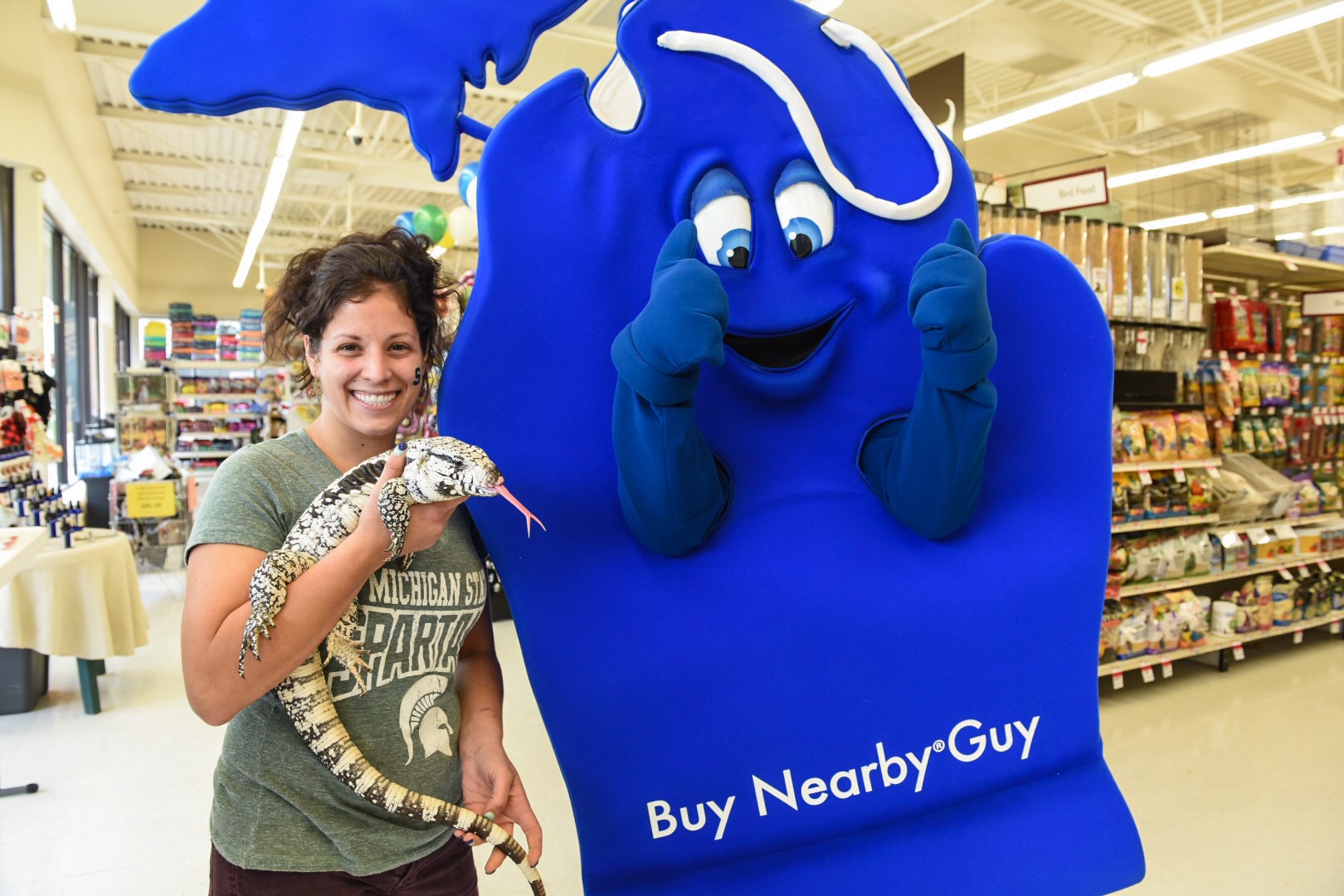 Another Successful Get Caught Blue-Handed Day
Thanks to everyone who made Saturday, October 3, another successful Get Caught Blue-Handed Day – despite the cold, windy and wet weather. It was a good day to be inside a Michigan store, looking over the many great and often unique products Michigan retailers offer and enjoying the great customer service.
Our large, friendly mascot, Buy Nearby Guy, enjoyed mixing with the good crowd and lots of fans Saturday morning at the Royal Oak Farmers Market. Thanks to market manager Shelly Mazur for her hospitality. Shoppers and vendors alike were happy to Get Caught Blue-Handed and pose for photos with the big blue mascot.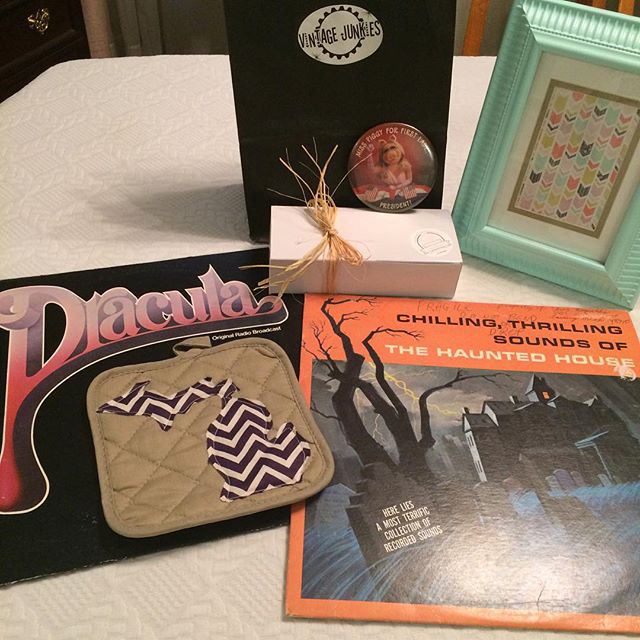 An early afternoon visit to Pet Supplies Plus on Woodward Avenue in Royal Oak also was a hit. Buy Nearby Guy enjoyed the special Get Caught Blue-Handed Day display using the tags provided by Michigan Retailers Association and offering 20 percent off made-in-Michigan items. The store was constantly busy, but co-manager Jane Panich and her knowledgeable, energetic staff didn't mind Buy Nearby Guy occasionally clogging up an aisle for photos with shoppers and their pets (mostly dogs).
Buy Nearby Guy wrapped up his day with a rain-shortened walk through downtown Birmingham. More thanks to John Heiney, Birmingham Principal Shopping District executive director, and assistant Brendan Johnson for their assistance. And to busy retailers at Tender, ArtLoft, Astrein's and Paper Source for welcoming Buy Nearby Guy just as the rain started.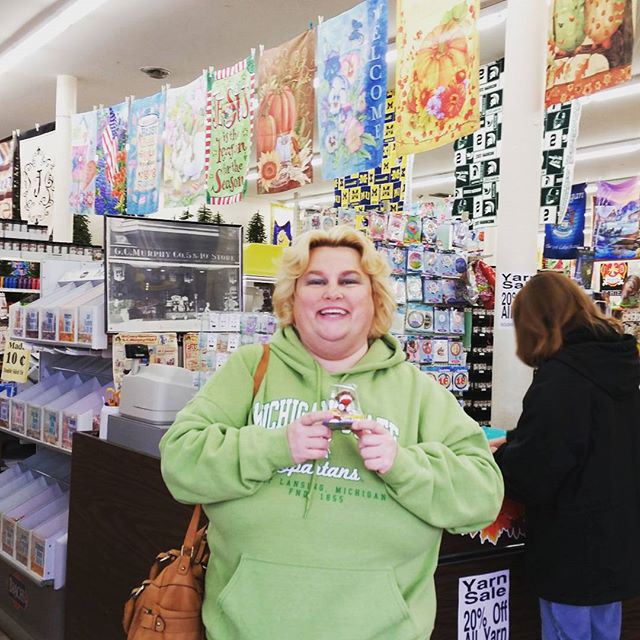 Although Get Caught Blue-Handed Day is over for another year, the Buy Nearby campaign continues year-round. Our mascot is happy to visit communities and stores throughout the year to reminder shoppers of the importance of buying nearby to strengthen local communities and Michigan's economy.
Make sure to save the date of Saturday, October 1, 2016, for next year's Get Caught Blue-Handed Day!
-Tom Scott, MRA senior vice president of communications and marketing