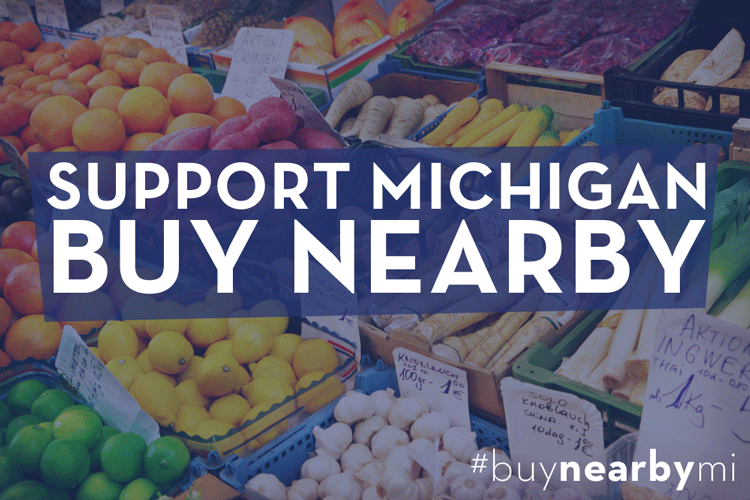 The Beauty of Supporting Your Local Community
This is a guest blog post written by Central Michigan University student Sarah Kimble.
A little over a year ago I made the decision to participate in Miss America affiliated local pageants. The decision was a big step, and as a newbie I knew I would be competing against phenomenal young women from across the state who have competed for years. Knowing this, I felt the pressure to deliver and put my best four-inch-heel forward. Each young woman in the organization competing must select an issue she is passionate about and wants to support throughout her "Year of Service." Since it was my first year competing I felt pressured to make a decision quickly and chose a platform to simply fulfil the requirement — nothing more. However, I needed something I was genuinely interested in and that resonated with me on a personal level. It dawned on me that my passion for living in Michigan would fuel my platform.
Have you ever second-guessed purchasing a product not locally made to save a buck? I know I have. But after learning more about the benefits that come from buying local products, I have committed to buying nearby with all my purchases. Purchasing products from nearby retailers supports our state. Hence, Local Sustainability, my platform issue, was born.
Imagine this: you're walking through a market, taking in the crisp morning air accompanied by the aroma of fresh picked strawberries and Traverse City cherries. Bundles of ripe lettuce, stacks of dark green zucchini, and fluffy loaves of homemade bread are all presented before a humble and hardworking farmer. Next to that venue sits a gorgeous hardwood bench, hand-crafted and finely sanded, serving as a display table for the most delicately crocheted doilies designed by a farmer's wife. Each product, raised and created with the utmost passion and care, represents Michiganders across the entire state that are creating products you can buy nearby.
Doesn't that sound so awesome? Well, it goes beyond that!
By investing in Michigan's more than 300 foods and commodities, it not only helps to employ roughly 923,000 Michiganders, but it contributes to the $101 billion dollars to our state's economy.
Many of the products that are grown on Michigan farms are the Michigan made items you see being sold at many businesses across the state. Nearby retailers not only fuel the local economy by utilizing half of each dollar spent in a local business, but they also add character and a sense of unique to each and every city. Buying nearby contributes to 18 percent of Michigan's total economic activity and adds opportunity for employment in our state. Through support and encouragement from communities, more and more local businesses are opening their doors across Michigan. In return, these retailers find pride in supporting numerous community events and activities.
I could go on and on with the supporting statistics that influence my decision to buy locally. We should be proud to create more jobs and a better economy for Michigan, and that is why I promote buying nearby and supporting our state.