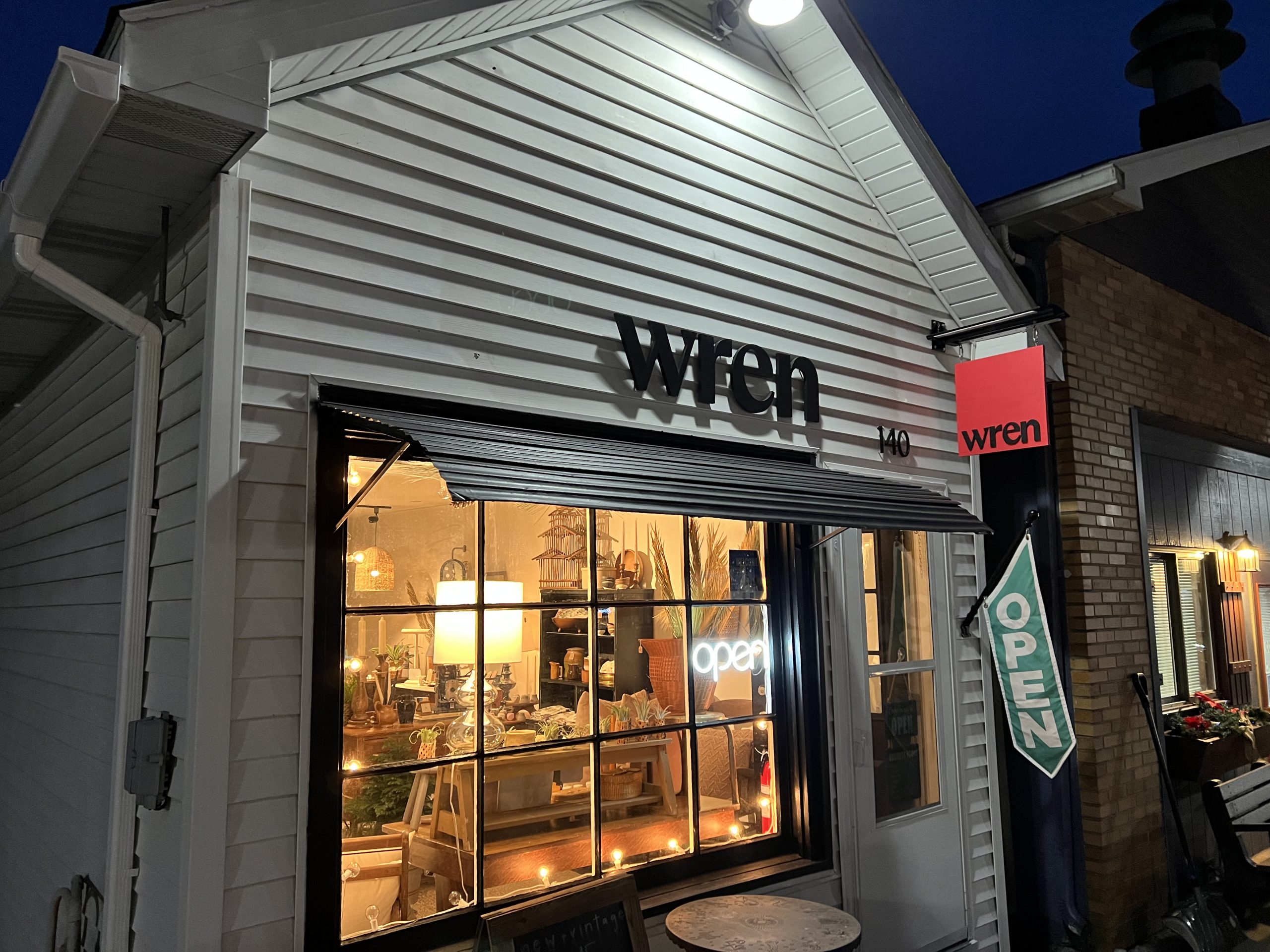 Born from the Pandemic: Dimondale's Wren Home, LLC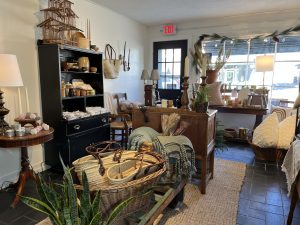 Wren Home, LLC was a long time in the making. Dimondale resident Lisa Gnass grew up with a passion for interior design, home décor and a love for small, interesting shops and boutiques. She took a career in corporate communications and continued to keep up on design trends and visited vintage and unique home décor stores, but never thought twice that her career would allow her to also start her own business.
Then the pandemic hit. She was working remote, her youngest child had moved to college and she found herself with more free-time than usual. She started following artists, photographers and designers who were selling vintage items on Instagram. With the new-found freedom, Gnass started collecting items with hopes to sell them online.
Then she and her husband decided to move. They packed up all their belongings and put them in storage and started a full remodel on their new home. Not wanting to leave her new collection behind, she found an empty retail space in downtown Dimondale, jumped on it, and became a small business owner. Gnass shares how during a time of darkness for so many, she found her light and her fire to start something new.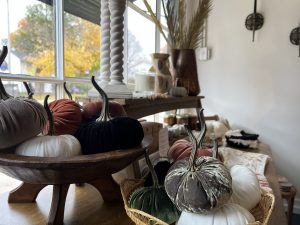 Becoming a business owner
When I started, I had no real knowledge about what steps to take to register a business or how to do all the paperwork and filing. Once I jumped in and decided to figure it out, though, everything went fairly smoothly.
While most businesses are experiencing shipping delays and limited surplus, I've been lucky that I have a very specific kind of product I'm seeking out. When it comes to our vintage items, which make up about half of Wren's merchandise, those are things I have sourced myself. They have a quality that is tough to find in many mass-produced items available on the market now, but fit perfectly in a modern home, bringing a sense of history and warmth.
The other half of our business is new items. I look for products or businesses that check at least one of many boxes: woman-owned, minority-owned, made or sourced in the U.S., small-batch, sustainable, or have a social justice story.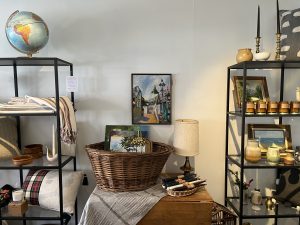 Today, many people are becoming more thoughtful about what they buy. They aren't interested in buying something that is cheaply made or trendy. They want things that are unique and reflect their personal taste, instead of items that it seems like everyone has. It's important to them that their purchase decisions don't feel wasteful. Vintage items are a great, sustainable option because you aren't using any new resources to make them.
When considering new items, people are now thinking: Who's making these? Are they being paid well? Where are the materials from? Is its style something that'll be short lived? What is the afterlife of this item? This approach is something I think will stick.
People are also spending more time at home and making changes to their spaces because of that. There's a focus on getting away from shiny and new to more homey and comfortable items. We're also seeing a lot more color. People are moving away from the bright whites and grays. By making a few simple changes or additions, you can quickly warm up a space and make a big impact.
LISTEN: Lisa Gnass talks about her journey to owning a small business in MLive's MI Best Podcast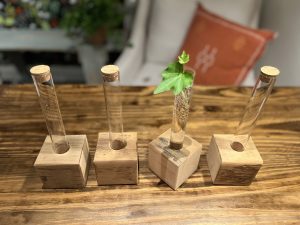 Hopes and dreams
Right now it's only me, but I'd love to add some employees and add more hours during the weekday. The store hours are set by the fact that I work a typical corporate business day from 8 a.m. to 5 p.m. No matter what job I'm at – my day job or at the shop – I make sure to compartmentalize and
stay focused on what I'm doing. I have such a supportive situation at my full-time job that it made it possible to even have the energy outside of work to be able to open Wren and help it grow.
But that doesn't mean I'm only looking at Wren as a hobby. It's a business and I'm trying to set up ways to get off on the right foot. I'd like to expand to sell online and establish a more interesting and interactive social media presence. I'm constantly re-working the store and the space so it feels fresh and new every time someone comes in.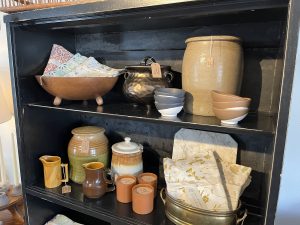 The right timing
It's fun to have something new to learn. I want to learn as much as I can and continue to evolve and listen to customers about their needs and wants.
I love that Wren is in Dimondale. It's a small town, with a lovely downtown, and people are very interested in seeking out fun and new places to go after being stuck inside for so long. I highly value what a wonderful place Dimondale is and the people in it.
I'm only a few months in, so it's all still fresh, but having the business be focused on something that I enjoy and for which I've had a lifelong passion has made this an easy leap.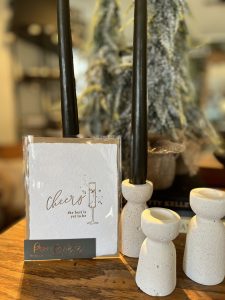 Wren Home, LLC
Owner: Lisa Gnass
Member since: 2021
Location: 140 Bridge St, Dimondale, MI 48821
Founded: 2021
Specialties: Home décor and jewelry
Does your business have a unique story? Contact rschrauben@retailers.com.
Story by RACHEL SCHRAUBEN
Photos courtesy of LISA GNASS
[
READ MORE ARTICLES LIKE THIS
]