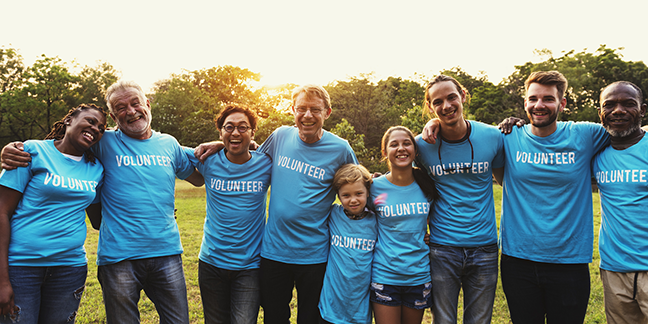 Buy Nearby: 6 ideas to encourage a shop-local culture
Retailers are always looking for new ways to keep customers coming back and nurture those consumers who believe in shopping locally.
Aside from participating in MRA's Buy Nearby program, we're here to help you brainstorm. Here are some ideas to get the wheels turning!
GET INVOLVED – AND THEN TOOT YOUR HORN
It's a given that you should get involved in your community – not just as a store looking to expand your customer base but also as a responsible citizen who cares about your town. So buy those ads in the local theater program, donate a silent auction item to a popular charity, donate a percentage of sales to charity, sponsor the softball team's shorts and of course volunteer. But don't be shy about this stuff – let your customers know HOW you're giving back. It makes them feel good about supporting businesses that make a difference. Put up a chalkboard and list the things that you or your employees have done in the past month or seek other ways to showcase what you're doing in the community.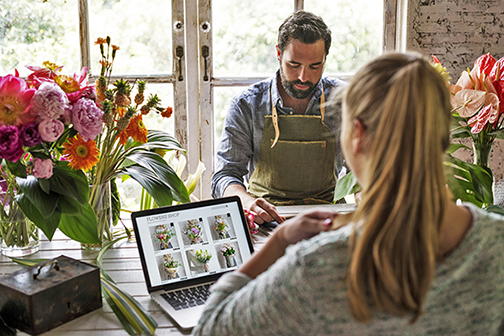 CONSIDER CO-OP ADVERTISING
Consider joining nearby businesses to make ad buys. Your dollars will go further and you'll be promoting the entire business district to local and visiting shoppers alike. The trick is to agree on how to go about it: Print? Billboards? Digital? TV? There's a variety of choices. Go with your gut and ask the salesperson what kind of metrics they can provide to show the advertising was effective.
LET SHOPPERS KNOW YOU CAN SPECIAL ORDER
Most customers assume if you don't carry a product in your store they have to buy it elsewhere. But your most loyal customers will wait for orders if it means supporting your store. Just be sure to manage their expectations as far as delivery time and other details. Hand them a catalog so they can choose, and maybe even provide a discount as a thank-you for taking the time to special order with your store.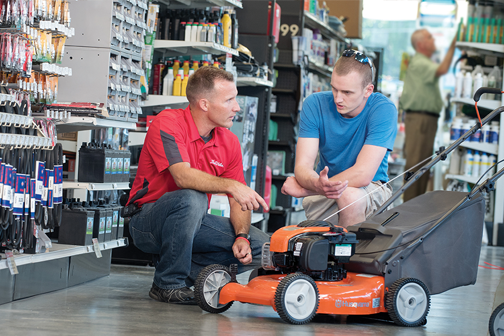 HELP YOUR FELLOW STORES
As a store owner, you can help boost other local stores by using social media to tell your followers to visit your friends at such-and-such store, like and share small businesses' posts and post pictures of the products you buy at their stores. And if you can't fulfill a customer's need recommend a fellow retailer who can. If a customer's project or order would fit better with another retailer, recommending that business can form positive associations for the customer.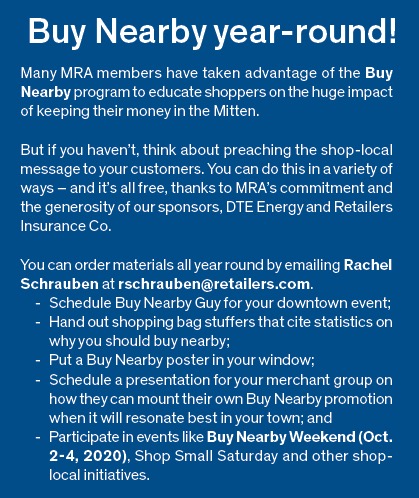 DON'T HAVE DUPLICATE MERCHANDISE
If there are areas where your products overlap with other local retailers, consider removing them to give the other retailer the business. You need to set yourself apart, not duplicate what's already available. This can free up resources to reinvest into growing other areas of your operation.
DO WHAT IT TAKES TO SEAL THE SALE
Does your customer need a package delivered? Help with carrying items to the car? A tip on accessorizing an outfit or home? Or maybe just a listening ear. Longtime clothier David Kositchek calls it metaphorically "hugging your customer." They need to know you care and you'll go beyond their expectations in helping them. You set a standard that online stores can't meet.