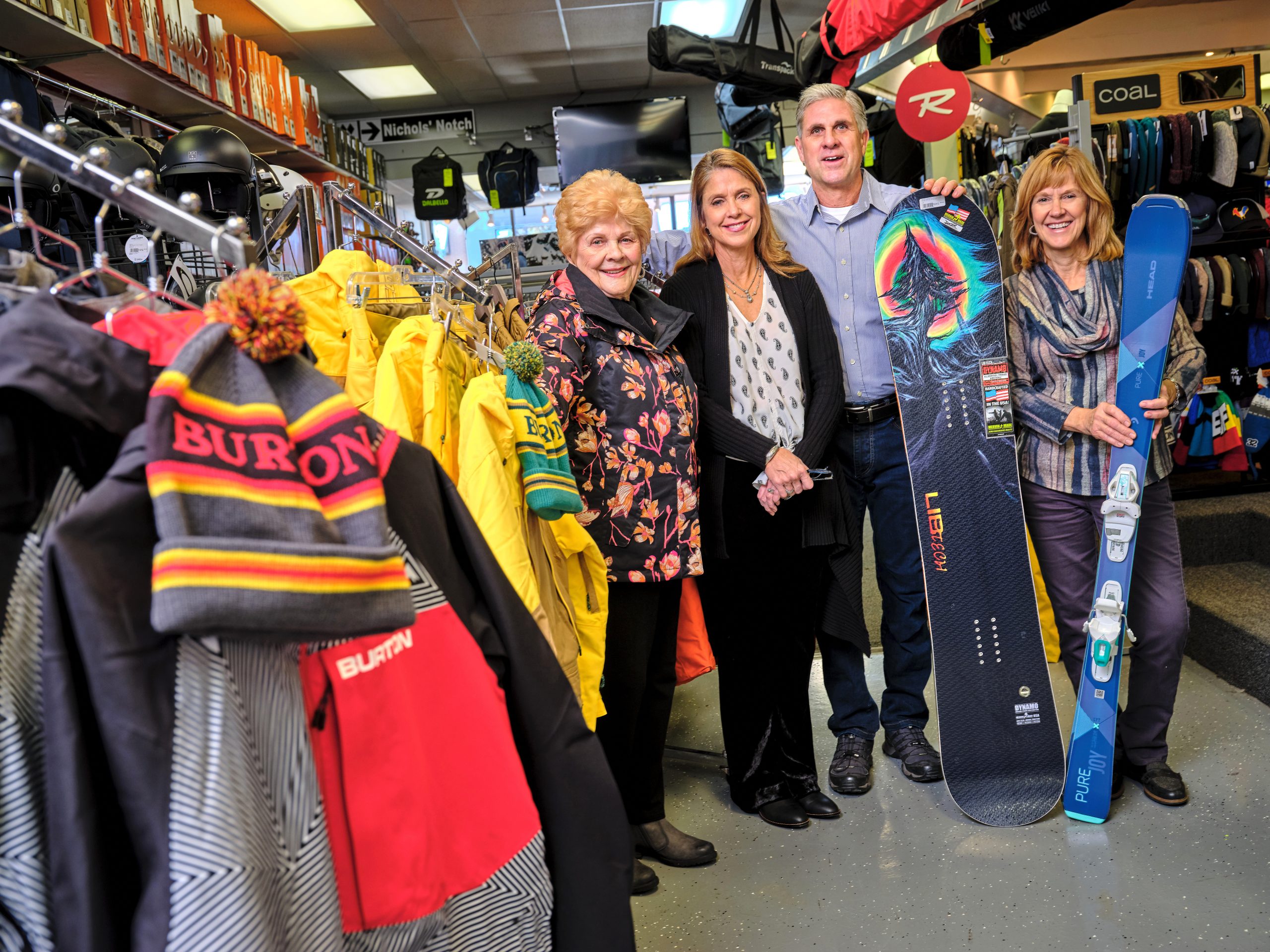 In her own words: Nichols Ski and Snowboard
A shared passion for skiing started a family and a family-run business.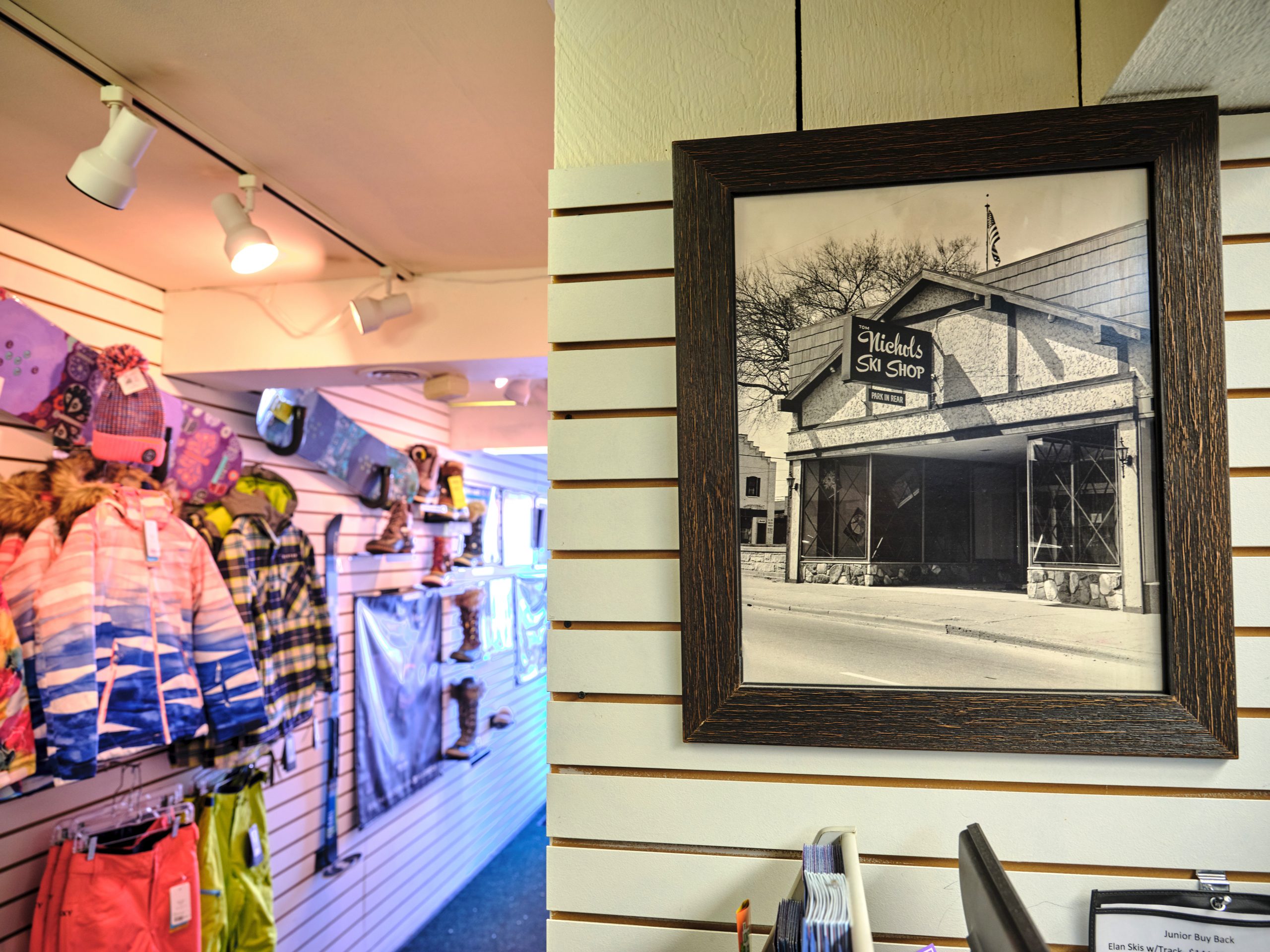 In east Dearborn, Tom Nichols opened a hardware store in the 1940s. It had a decent selection of sporting goods and hunting and fishing equipment. His son, also Tom, helped run the store.
Son Tom tried skiing for the first time in 1954 and fell in love with the sport. He knew he needed to add it into the hardware store's sporting goods section. Tom asked his father for space to place skiing equipment and a $10,000 loan to stock the wall in the store.
Shortly after adding the equipment, and unbeknownst to him, in walked his future wife, Shirley, looking to rent some skis. He offered to give her lessons. They eventually married and had three children: Kristen, Karen and another Tom.
Today, one of those children – Kristen Nichols Griffin – is Nichols Ski and Snowboard President and shares her family's love for the sport.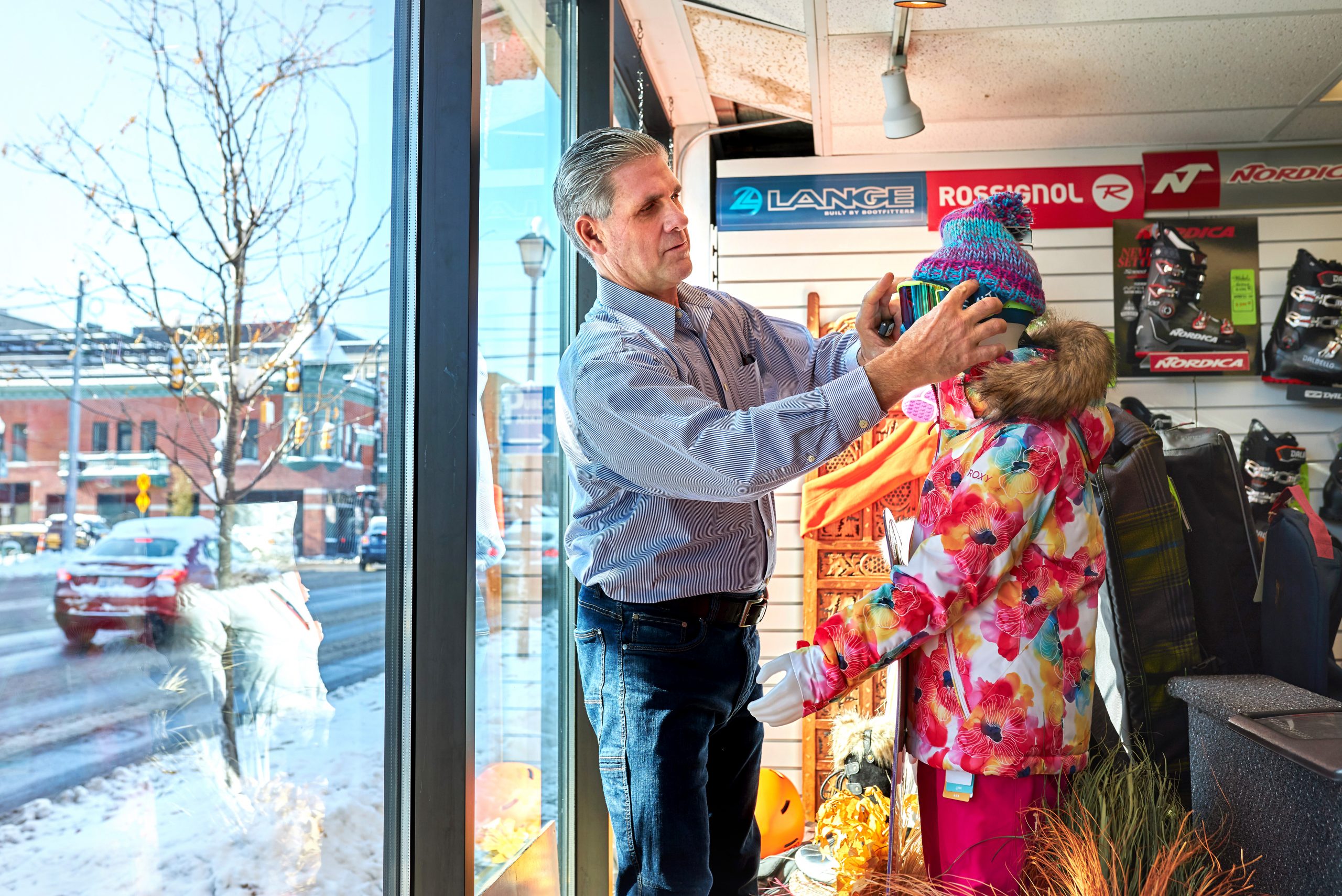 Meeting your spouse in the business runs in the family.
Not only did my dad meet my mom through skiing, but I met my husband, a ski rep, through the business. My sister Karen met her husband at the University of Michigan, but it wasn't until they met a second time, on a ski trip, before she really liked him – she had to make sure he skied first. My brother Tom met his wife on a high school ski club trip. It's funny, we've had customers come in saying they met on a ski hills and even had employees marry each other.
We added the second location…
In Waterford in 1993. Another ski business owner in Waterford wanted to retire and I had moved to Waterford after I married, so by taking over his store, I wouldn't have to drive down to Dearborn every day. We were also able to buy more product and get better discounts with a second location.
We have a few nearby ski hills from our Waterford store.
Pine Knob is about 3.5 miles away, Alpine Valley about 11 miles, Mt Holly is about 8 to 10 miles and Mt. Brighton is about an hour away. We're in a great location.
Many people from our Dearborn store join ski clubs and rent skis, ski up north and out west. Our Waterford customers typically buy skis, purchase season passes to their local ski area, join high school race teams and ski out west.  Many families have been coming in our stores for three and four generations.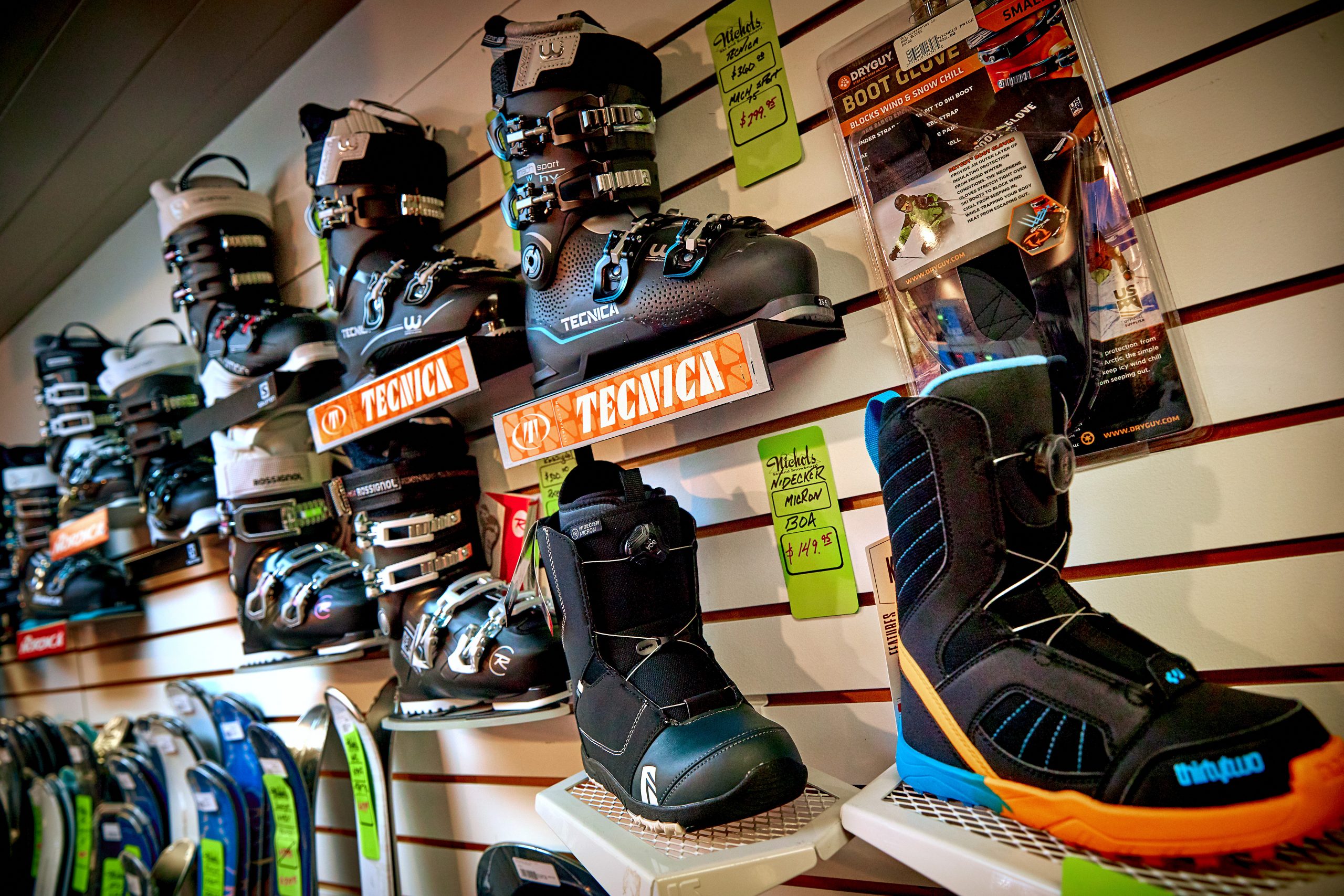 We've seen many changes to the sport in our 65 years…
In the '50s and '60s you had to be pretty adventurous to want to ski considering you were in wool cloths with 7- foot skis and leather boots with long straps for support. The '70s brought shorter skis that were easier to turn and plastic boots and release bindings that made skiing safer and more enjoyable. At the same time, grooming and snow-making were improving at the hills for a smoother and more consistent surface for skiers. The '70s also brought the new sport of snowboarding.

Higher-speed chairlifts were developed in the late '80s and the '90s saw the invention of shaped skis that were easier to control. We've been fortunate to bring these new technologies to our customers and see skiers, snowboarders and their families have more fun enjoying the Michigan winters. 
We sell the most…
Skiing equipment, but we do sell snowboards, cross country skis and snowshoes too. We tune, sharpen and wax skis, mount skis and make repairs. We also rent skis.
A lot of people come in that don't do any of those sports, they just want to stay warm and we carry a lot of clothing and accessories for them. The other day we had someone come in for goggles for when he uses his snow blower.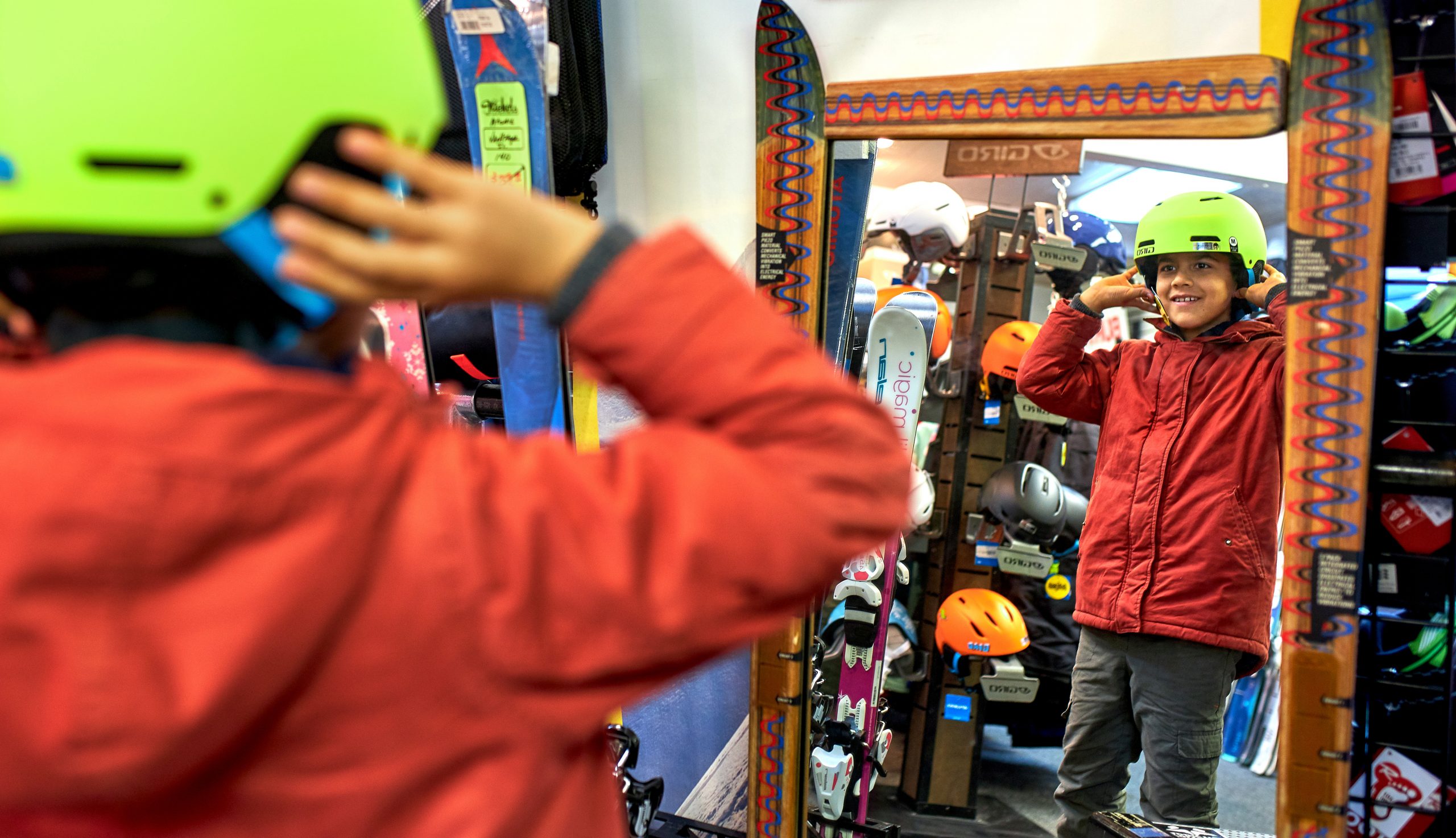 We have a Junior Buy Back program…
because we don't want someone to come in and buy boots that are a few sizes larger to get more time out of them. If they don't fit for a few years and then at year three they fit, they lost two years of practicing to get better. When your foot moves too much in the boot, you can't control your skis, so we designed this program so people would get right-sized, not up-sized boots. There's a guaranteed buy-back price, which is eligible towards the next kids set or adult set when they have outgrown their equipment.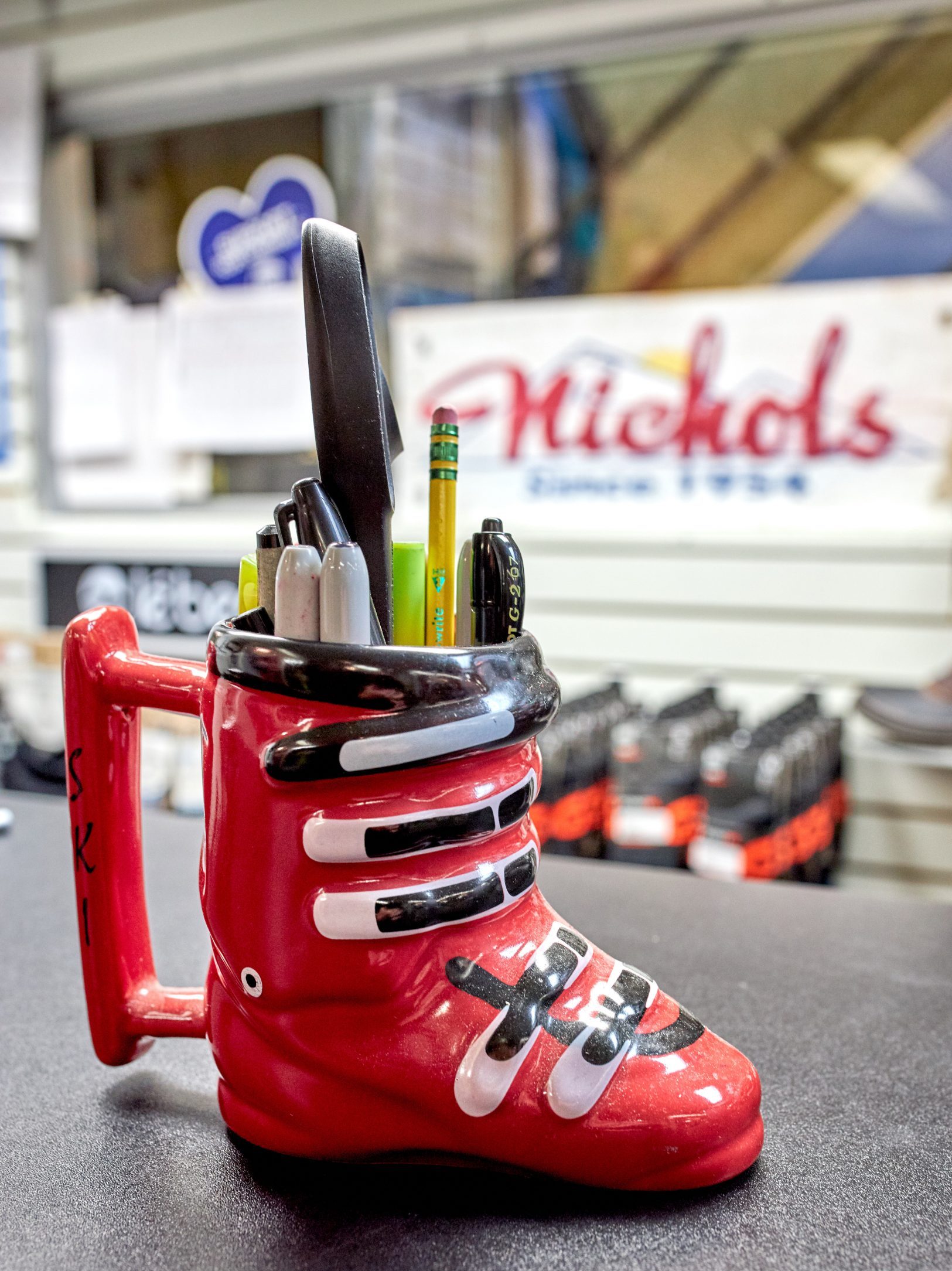 I can't say enough great things about skiing.
From the friends you make and the families you travel with – it's a fantastic sport.
Opened: 1954
MRA member since: 1982
Locations: 21938 Michigan Ave, Dearborn
4260 W Walton Blvd, Waterford
Specialties: Skiing, snowboarding, clothing and equipment
President: Kristen Nichols Griffin
Services: Workers' Compensation, Group Insurance
Does your business have a unique story? Contact rschrauben@retailers.com.
By RACHEL SCHRAUBEN
Photos STEVE JESSMORE
[RETURN TO MICHIGAN RETAILERS ASSOCIATION]