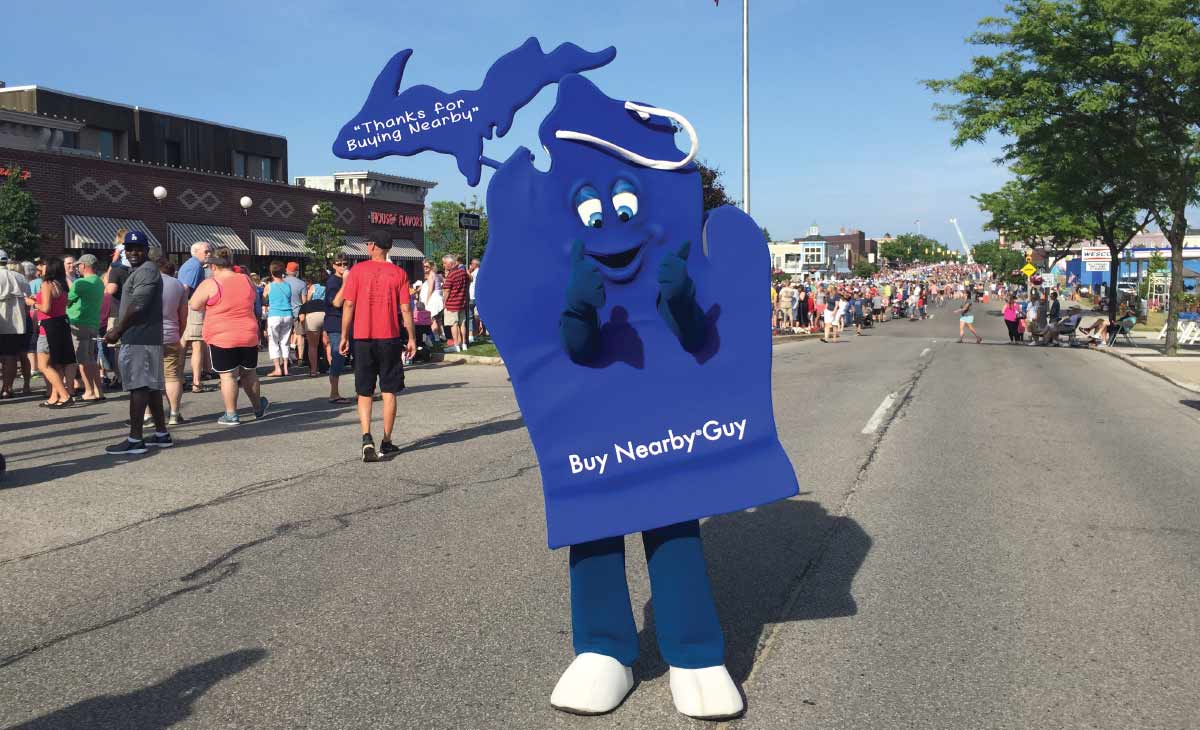 Community comes together over ice cream
For the past 70 years, people around the globe have marveled at the breaking of world records in anything from the longest river dance line to the most hamburgers eaten in three minutes. On Saturday, June 11, Buy Nearby Guy and his small gang of handlers had the distinct privilege of consuming a portion of the LONGEST ice cream dessert known to man.
Although our lives have been forever altered by the sight of an 8-block-long, 12,500-scoop ice cream sundae, we are still normal people; just a whole lot cooler for being part of a world record.
On that Saturday afternoon, Buy Nearby Guy arrived in Ludington after marching in a morning parade in Rockford. To our surprise, there was no big crowd assembled in Ludington and very little commotion surrounding the world-changing events about to take place.
That changed dramatically within the next few hours, as thousands upon thousands of ice cream fanatics arrived. They soon lined the streets and took over the downtown. House of Flavors, the Michigan ice creamery that put on the event, hosted legions of volunteers who assembled at their designated locations, wearing tee shirts signifying their specific role in creating the massive sundae. In all, there were hundreds of volunteers in position to make this world record attempt a reality.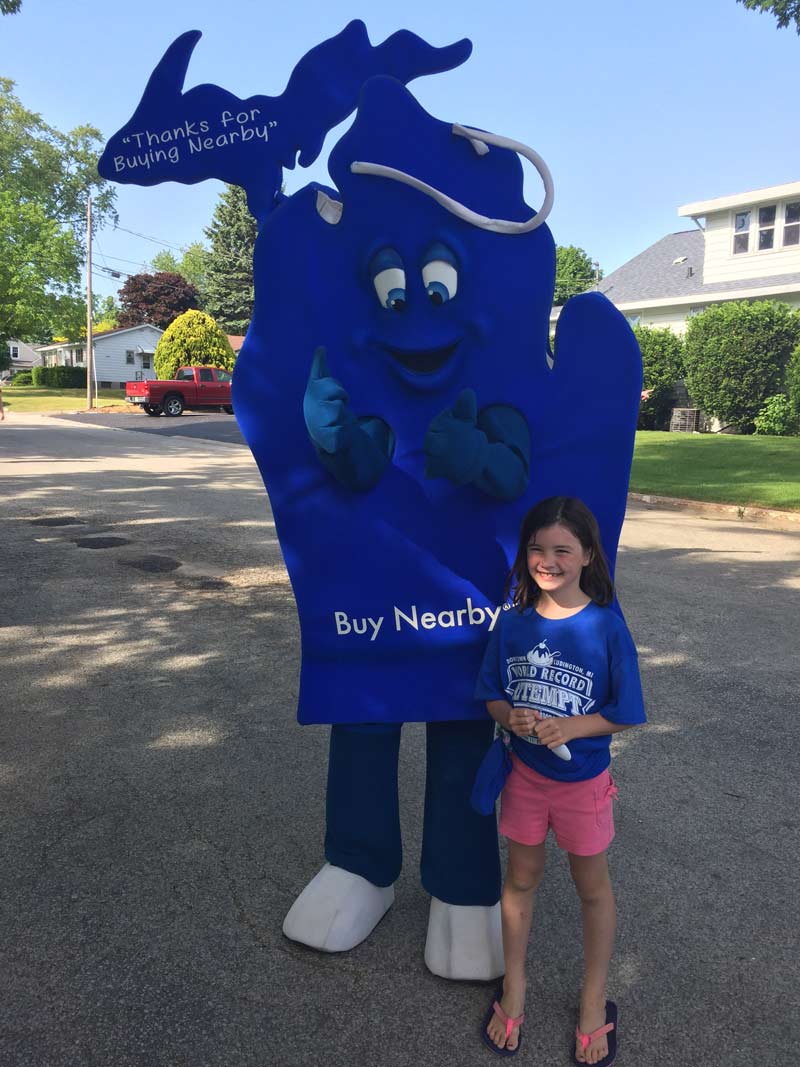 Buy Nearby Guy mingled with the crowds as the preparations took place. Adults, children and all in between were excited to see their beloved state in mascot form. Buy Nearby Guy quickly became the center of attention and took attendees' minds off of how long they had been waiting to witness the sundae construction.
Upon hearing an official bell, ice cream deliverers rode up and down the blocks in a truck, quickly delivering gallons of ice cream to antsy scoopers. Once the creamy treat completely filled the 8-block-long, foil-covered trough, it was time to top off the treat with whipped cream and maraschino cherries.
A second bell signified that the Guinness World Record Committee had completed its officiating and the ice cream was ready to be consumed!
The crowd screamed in anticipation after hours of waiting to get their spoons on a scoop. Buy Nearby Guy and his helpers were fortunate enough to get our share of the sundae, as well as indulge in some delicious mint chocolate chip ice cream for the journey home.
Our team travels around the state encouraging Michiganders to Buy Nearby and keep their money in the Mitten, where it does the most good for their communities and the state's economy. That's why it was encouraging to us to see a community come together for an event like this.
House of Flavors truly brought the city of Ludington together downtown, all in the name of yummy, delicious ice cream and one local business' bold attempt to break a world record.
Abby Cook, a student and soccer player at Northern Michigan University, is a Buy Nearby intern from DeWitt.