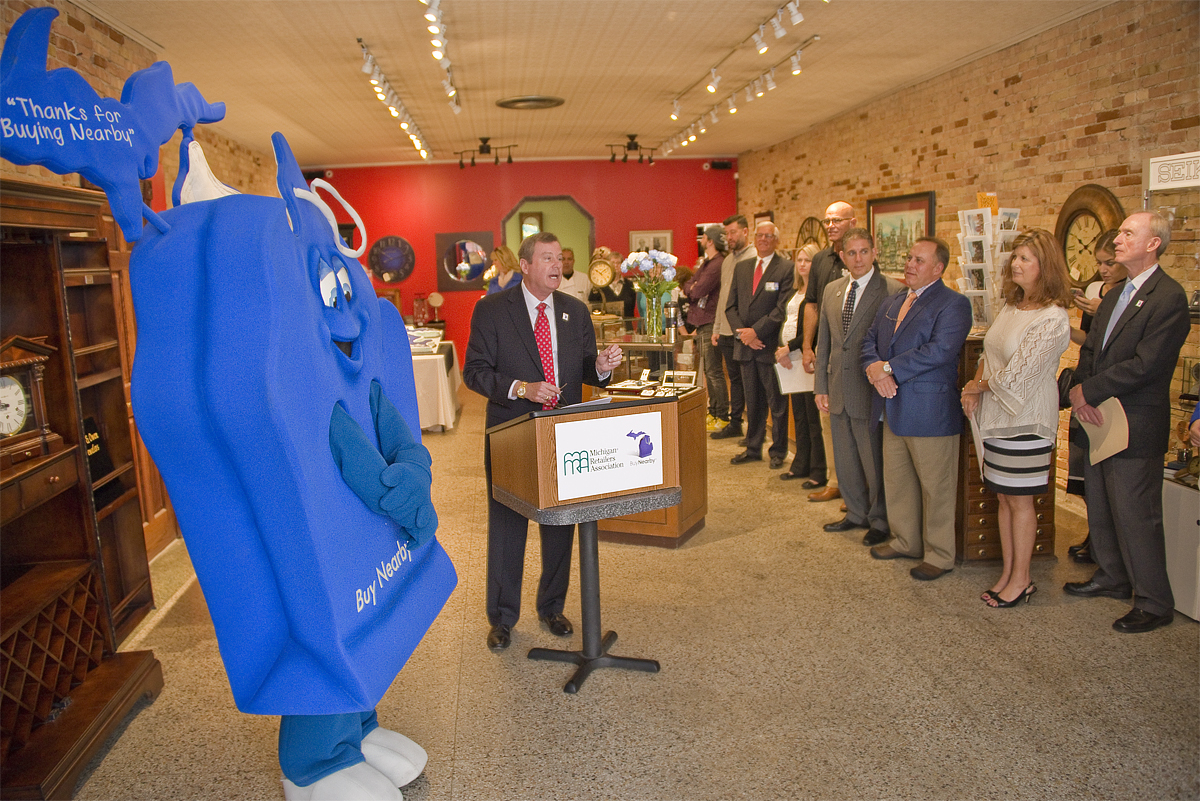 Here's something BIG (and simple) you can do for your Michigan community
Go ahead and ignore, for just a moment, all the promises and plans put forth by political office seekers in this never-ending election season.
Here's something you can do, right now, to make a positive difference in the lives of everyone around you while making your community and state stronger.
This "something" doesn't require a new government program. It doesn't rely on additional federal or state spending. It doesn't need any paperwork, permits or licenses.
It only requires you to think for a moment before you make your next retail purchase.
When it comes to shopping, your choices of merchandise are seemingly endless. But when it comes to the mode of shopping, you have essentially two choices.
One, you can sit at your computer or use your phone or tablet to buy from a giant, faceless company with no actual stores in Michigan.
Or two, you can buy nearby from a store or even a website located in Michigan.
When you choose the first option, the dollars you spend leave your community and your state. As far as the Michigan economy is concerned, as well as the livelihoods of all your friends and neighbors, those dollars don't do a bit of good.
When you choose the second option, about half of all the dollars you spend remain in your community and state, where they recirculate many times over. They support local businesses that provide jobs, pay taxes and support community projects. They pay wages for Michigan workers, who use the money to pay for goods and services from businesses in Michigan. They help pay for vital services such as roads, schools and police and fire protection. They make life better for everyone here.
Michigan economists say our residents send more than nine billion of their shopping dollars out of the state and into the pockets of companies outside Michigan every year. If those dollars were spent in Michigan, at retail businesses that invest in Michigan and employ Michigan workers, they would create 75,000 new jobs throughout the state, and not just in retail.
You, as a consumer, hold the key to this new, $9 billion economic stimulus program to help our communities and our state. All you have to do is Buy Nearby.
Michigan Retailers Association launched the Buy Nearby campaign to encourage Michigan shoppers to do just that – make purchases from retail stores and websites in our state.
I BUY NEARBY WEEKEND
And that's why the campaign came up with "I Buy Nearby Weekend" on October 1 and 2 this year to give Michiganders the opportunity to explore all the great shopping in our communities and make a personal commitment to supporting businesses that support Michigan's economy in a big way.
I Buy Nearby Weekend is a good reason to get out for a day of nearby shopping with family and friends. While out, watch for retailers who are offering special Buy Nearby promotions to make your shopping even more rewarding.
You could even win a $500 gift card simply for shopping. Post photos on social media of yourself Buying Nearby that weekend, and be sure to use the hashtag #ibuynearby. If your photo is selected in a random drawing, you win a $500 gift card.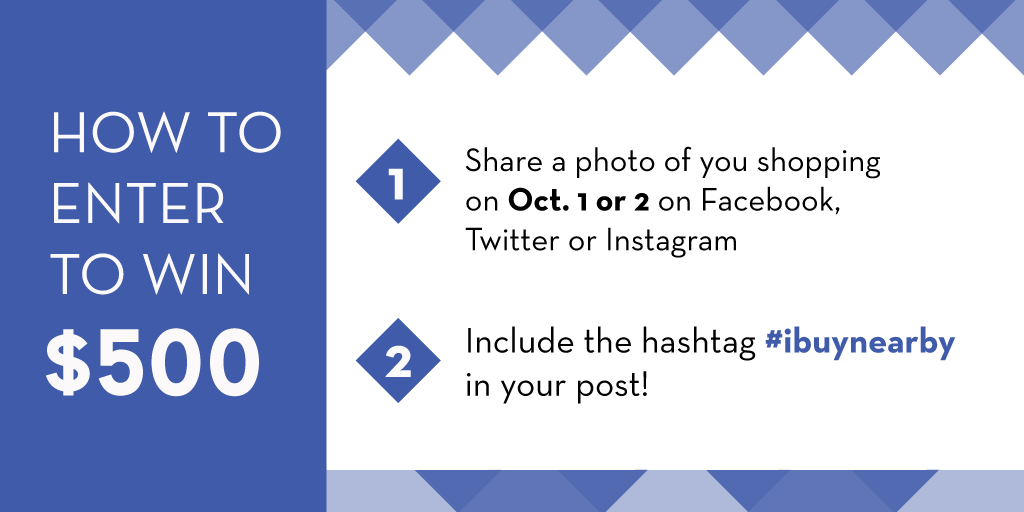 There you have it. You have the power to make things better for your family, your friends, your neighbors, your town and your state without running for office or making a speech or television commercial.
All you need to do is Buy Nearby.
James Hallan is president and CEO of the Michigan Retailers Association.