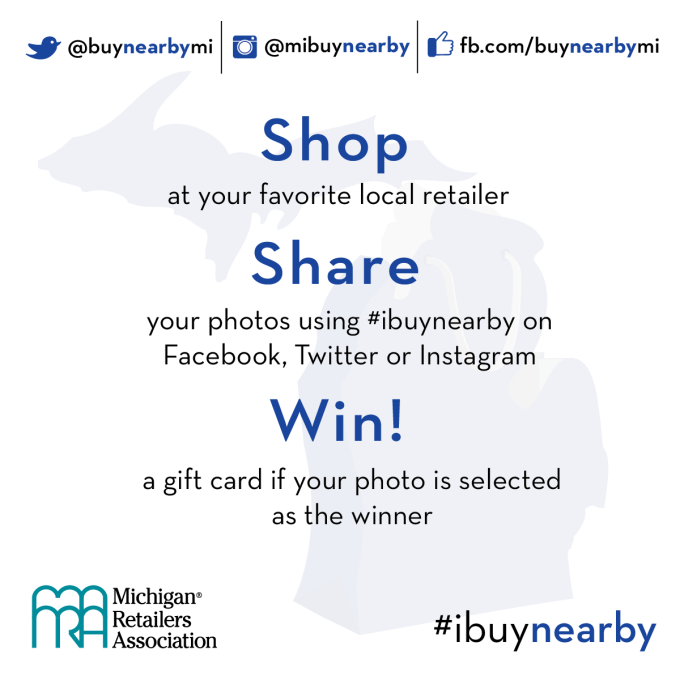 The #ibuynearby campaign lets us reward you for shopping at retailers in Michigan! It's simple:
Shop at your favorite Michigan retailers near where you live, work or visit.
Share your photos using #ibuynearby on Facebook, Twitter or Instagram.
Win a $100 gift card if your photo is selected as the monthly winner!
With your support, we can continue to buy nearby in Michigan, and help move our state forward one purchase (and hashtag) at a time!