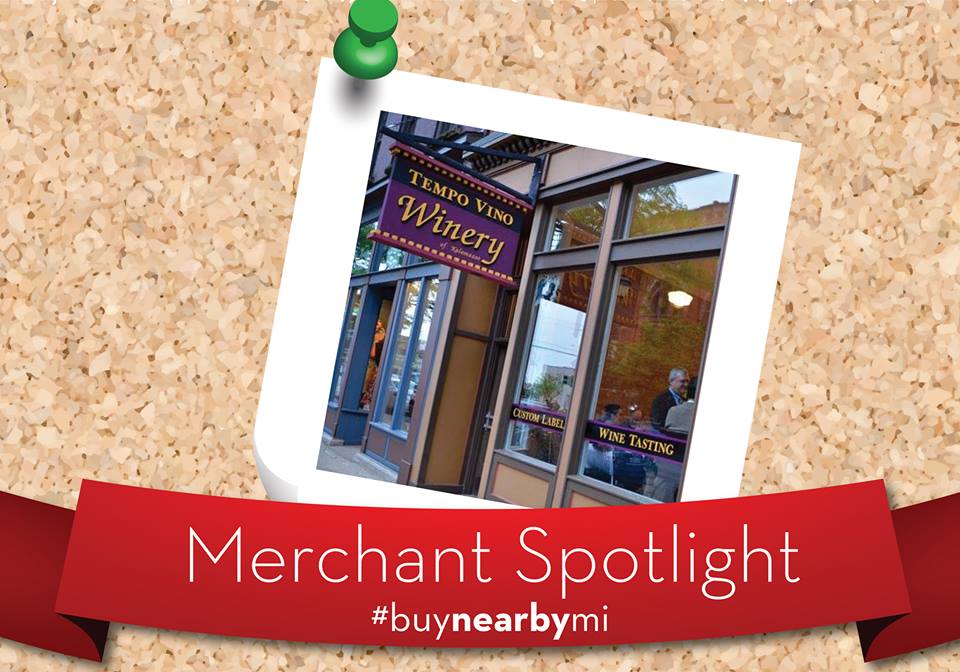 Merchant Spotlight: Tempo Vino Winery
Tempo Vino Winery is in the Merchant Spotlight this week!  In the heart of Kalamazoo, Tempo Vino hand crafts wines using grapes from around the world. Its selection includes seasonal wines, like this spring's Exotic Fruits White Zinfandel.
Next time you're in downtown Kalamazoo, stop into Tempo Vino Winery to enjoy a private tasting, take a Wine 101 class, or attend a special tasting event.
One way we like to celebrate Michigan shopping is with our weekly Merchant Spotlight! We feature all sorts of shops from all around the mitten and are always looking for suggestions for merchants to feature. Feel free to send us your favorite retailers!