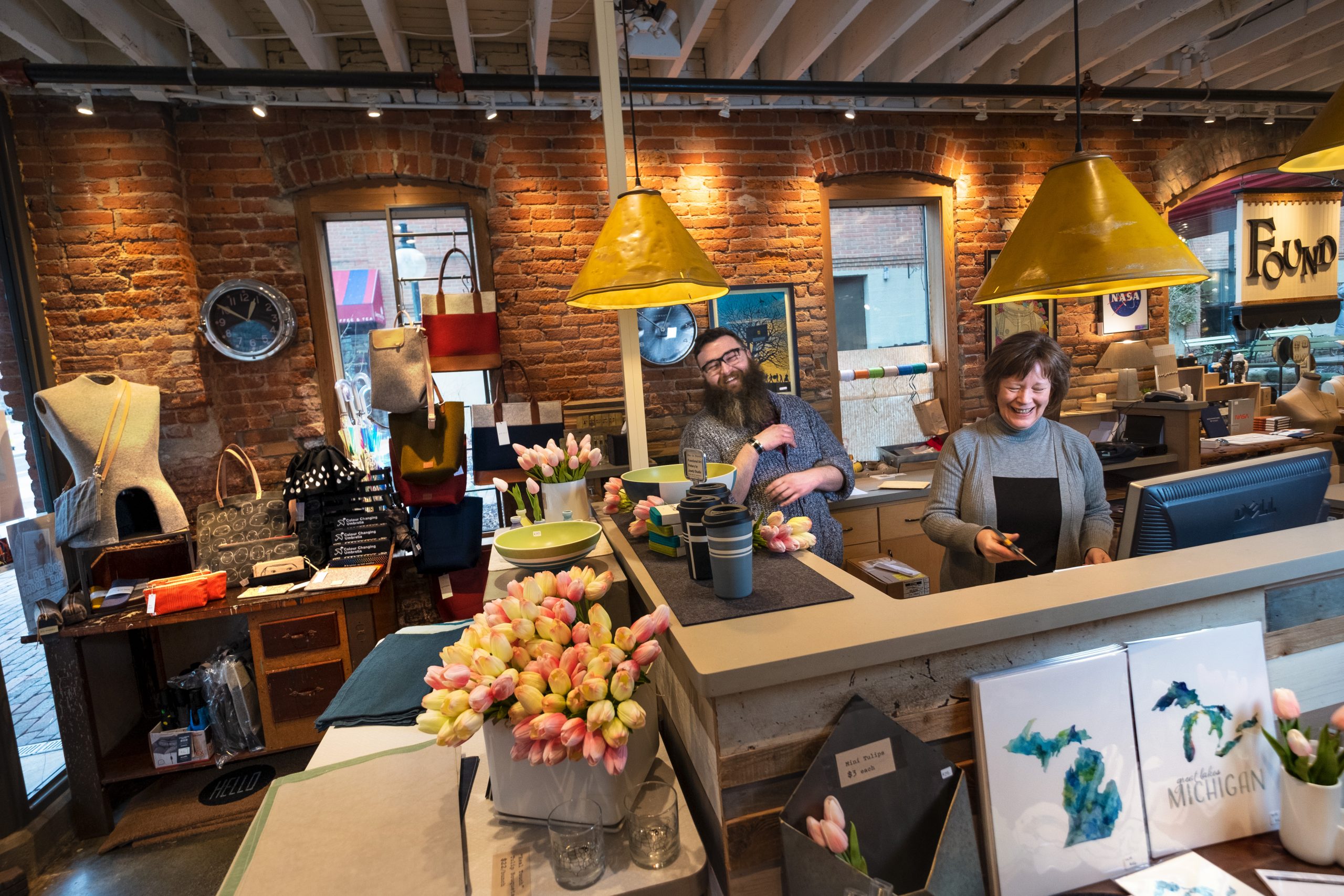 In her own words: Mary Cambruzzi of Ann Arbor's FOUND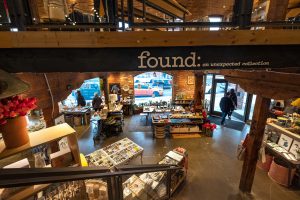 "We're navigating through it."
Those were the first words from Mary Cambruzzi after we hadn't spoken in a few months – unprecedented months for retail in Michigan. FOUND was set to be the April Retailer magazine's "In Her Own Words" feature. And then retail shut down.
FOUND opened 15 years ago in the Kerrytown district of Ann Arbor. When you visit you'll find an array of hand-chosen gifts selected by store owner Mary Cambruzzi. She constantly hunts for items that have character and tell a story. Pre-pandemic, it was a store that thrived on people touching the fabric of a pillow or picking up a piece of pottery. Once COVID hit, she had to adapt quickly and often.
Although Cambruzzi regularly changes and updates her 3,000-square-foot store as tastes evolve and new items trended, she shares how a global pandemic has forced her to change her merchandise and day-by-day operations.
I've always believed…
there are three broad areas that make each individual store a little bit different from another one. One is the product. The second, another critical thing, is presentation. Lastly, the customer experience. That still remains true today. We've just had to alter how we present things and changed the customer experience. We've done some Facebook Lives and we've looked at how we present things online a little bit differently to encourage people to shop in different ways.
I think it will be awhile until the bulk of my customers feel comfortable shopping in a physical store and as far as customer experience, we need to give them opportunities to shop in other ways. We've had customers on Facetime walking them around the store and showing them what we have. It's personal, just not in person.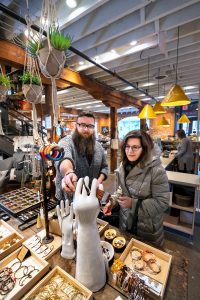 We transformed and re-vamped…
our website into having hundreds more products than the previous site. That happened in the first few weeks of the shutdown and as things started gradually being allowed, like curb-side pick-up and shop-by-appointment, we were ready to direct people to our site to order.
It was a really big task that we'd never taken the time to do before because our focus was on the brick and mortar store. It's something that should have been done a long time ago, but the pandemic sort of pushed us into completing it. And I think it will be a good thing in the long-run.
It's important to look at the opportunities this pandemic has presented us. It's not something I would have ever wanted to happen, but I had this opportunity to update my site, re-vamp my store and think about my product choice in a way that will hopefully make my store stronger in the long-run. It's very difficult now, but hopefully the steps I take now will make us stronger.
Information was changing so quickly,
especially in those first few weeks. I made decisions as they needed to be made instead of worrying too far ahead. Not only the incoming information, but requirements changed so rapidly and day-by-day. I found it to my advantage to just sit back and do what was critical that day and just decide that I was going to let things flow through and do what I had to do for tomorrow's tomorrow.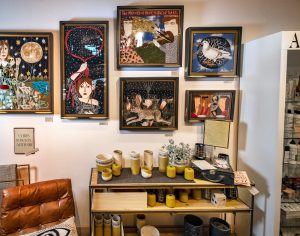 Looking ahead,
and as we get into the fourth quarter, we want to set up an appointment scheduling app so customers can come in during the evening and do their normal holiday shopping without having to worry about crowds, or having to wait to come inside.
We've had times on Saturdays when we've had to ask people to wait outside because we can't maintain the distance inside. We're very careful about that and I think our core customers are very conscientious about public health and safety.
I know that if we would be lax on enforcing some of these rules, we would, without a doubt, lose a bunch of core customers. We'll always put safety first and protect our staff and customers.
Retailing and the world has changed and will never go back to the way it was before. It's important to recognize that and to take the core of what we do and adapt it into ways of what the future will look like.
It was just hard to have it all happen so fast.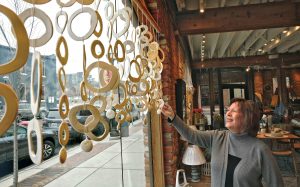 FOUND
Opened: 2005
Member since: 2005
Location: 415 N 5th Ave., Ann Arbor
Specialties: home décor, linens, pillows, gifts
Owner: Mary Cambruzzi
Services: Bankcard, workers' compensation, gift card

Does your business have a unique story? Contact rschrauben@retailers.com.
Story by RACHEL SCHRAUBEN
Photos by STEVE JESSMORE