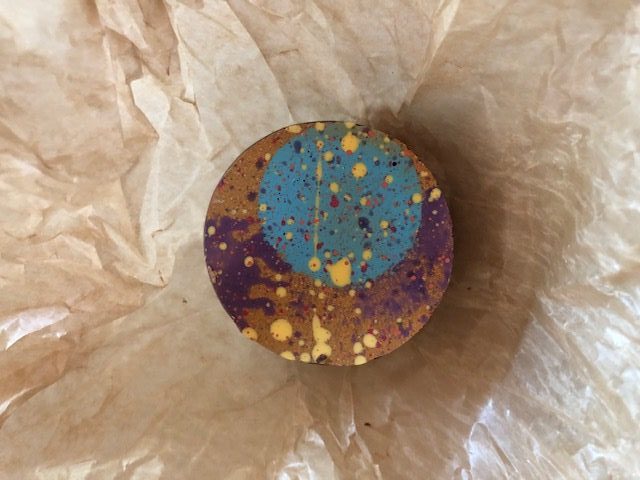 Kalamazoo Shopper Wins $500 Gift Card on Buy Nearby Weekend
Michigan Retailers Association awards prize in #buynearbymi photo contest.
Robin DeHaan's trip to Grand Rapids over Buy Nearby Weekend won her a $500 gift card from the Michigan Retailers Association (MRA) for buying nearby.
DeHaan visited Mokaya, an artisan chocolate and confections store, in Grand Rapids to support one of her favorite businesses.
She also visited numerous other businesses in the Kalamazoo and Plainwell areas.
"I've lived in Kalamazoo my entire life," DeHaan said. "We're blessed to have so many wonderful locally-owned shops and restaurants in and around the area. I try to shop local because I know that when you spend money locally a large percentage of the money stays in the local economy."
According to a recent study by the Public Sector Consultants, research found that Michigan's economy would grow by more than $1.9 billion and create more than 14,000 new jobs if residents chose to switch just 1 in 10 of their purchases from out-of-state online retailers to Michigan retailers.
Retailers across the state celebrated Buy Nearby Weekend this past Friday, Saturday and Sunday by providing special offers for customers who made a point to buy nearby. This event is part of a year-round campaign that encourages shoppers to support local communities and the state economy by purchasing products from Michigan retailers.
To enter the photo contest, shoppers used social media and the hashtag #buynearbymi to post shopping selfies or photos of their purchases. The winner was selected in a random drawing.
"I try to support the people and places that make Michigan great," said DeHaan. "There was a real fear in the beginning of the pandemic that the places I loved might not survive the economic devastation that was brought on by COVID-19."
"It's important for shoppers to think about where their shopping dollars are actually going and who's benefiting," said Bill Hallan, president and CEO of Michigan Retailers Association. "The Buy Nearby program is here to educate Michigan shoppers that when you shop at a local business, you're supporting the stores that employ your friends and family, donate gift cards for fundraisers and sponsor the local sports teams."
About Buy Nearby
The Buy Nearby campaign is a program of the Michigan Retailers Association. Buy Nearby is a year-round shop local campaign that encourages Michiganders to keep their shopping dollars in-state, rather than sending them to out-of-state businesses with no ties to Michigan. The first weekend in October is deemed Buy Nearby Weekend, that's designed to encourage Michiganders to make a point to visit local retailers that weekend and to keep their "Money in the Mitten." MRA provides free promotional materials to member stores leading up to the weekend. Packet materials include posters, infographics, coloring books, stickers, Buy Nearby shopping bags and cards with information about the photo contest.
DTE Energy is a title sponsor of the campaign. Retailers Insurance Company is the secondary sponsor.
Additional information is available at BuyNearbyMI.com and Facebook.com/BuyNearbyMI.