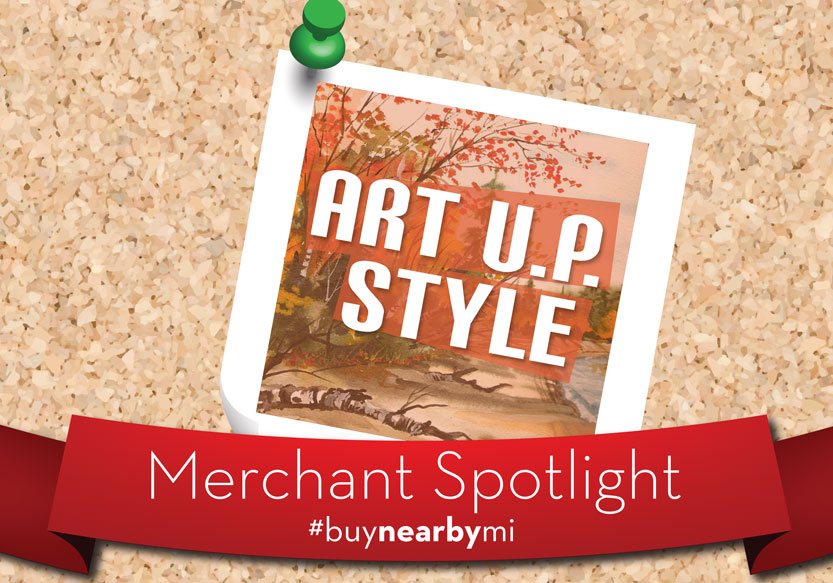 Merchant Spotlight: Art U.P. Style
This week's Merchant Spotlight takes us to Michigan's upper peninsula to Art. U.P. Style! This art gallery and gift shop is owned by local artist, Carol Papaleo, who handcrafts all of the gallery's artwork, including a special print series Our Town. The gallery incorporates many Michigan made gifts and imports from Scandinavia. The artwork is available at the gallery in Marquette, and online on Carol's Etsy shop.
Fun fact: Carol was chosen to paint Governor Snyder's Christmas ornaments for this holiday season. The ornaments are given as gifts for guests of the Governor's home during the holidays.
One way we like to celebrate Michigan shopping is with our weekly Merchant Spotlight! We feature all sorts of shops from all around the mitten and are always looking for suggestions for merchants to feature. Feel free to send us your favorite retailers!