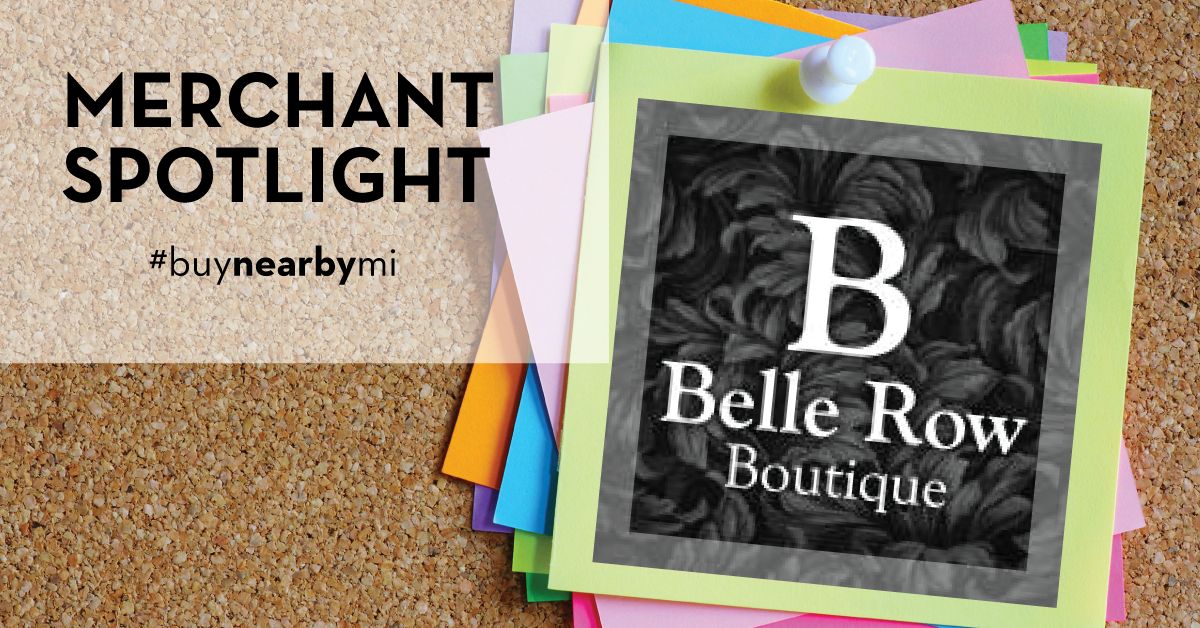 Merchant Spotlight: Belle Row Boutique
Shopping in a college town can be hard when you need a store that fits both your style and your budget. That's why this week's merchant spotlight is Belle Row Boutique, an East Lansing favorite that offers stylish clothes at affordable prices.
Store owner Devon Bradley describes the boutique's style as "feminine and classic," offering outfit options that work for customers in college and beyond. Whether you're shopping for an outfit for date night, a girls' night out or just the day-to-day, Belle Row Boutique helps you find all three in one stop – or possibly in one purchase!
Belle Row Boutique opened in December 2013, but it recently launched its e-commerce website, so now you can shop online if you aren't near East Lansing. New merchandise arrives about every three weeks, so keep checking back to discover more outfits.
And if you ever want the store all to yourself, Belle Row Boutique offers groups of five or more the opportunity to host a private "girls' night out" shopping experience! The owner sets up wine and snacks for you and your friends, allowing you to unwind and have a mini fashion show as you try on options.
Follow Belle Row Boutique on Facebook and on Instagram to see the latest merchandise and sales announcements!
One way we like to celebrate Michigan shopping is with our weekly Merchant Spotlight! We feature all sorts of shops from all around the mitten and are always looking for suggestions for merchants to feature. Feel free to send us your favorite retailers!