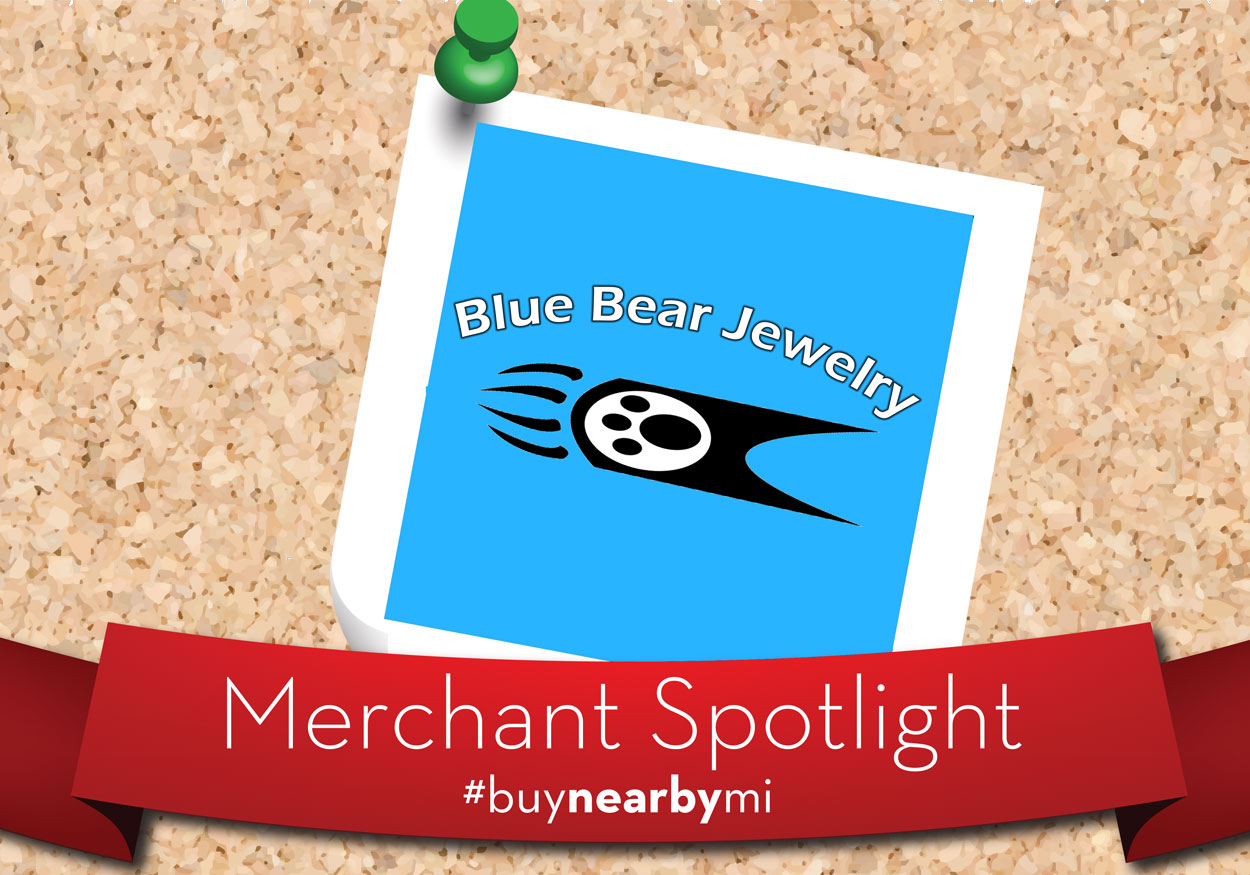 Merchant Spotlight: Blue Bear Jewelry
Today's Merchant Spotlight takes us to East Tawas, Mich. Blue Bear Jewelry is silver sterling jewelry shop, specializing in Native American pieces that include unique stones and gems. Blue Bear Jewelry is often Michigan-made and crafted by the shop's owner. Many of their pieces are made from local Native American tribes.
Some of their pieces include birthstone jewelry, dichroic glass, Fordite, fossils, larimar, mood bracelets, natural crystals, turquoise and opalite. Whether you're shopping for yourself or looking for a gift, their wide variety of jewelry offers something for everyone.
One way we like to celebrate Michigan shopping is with our weekly Merchant Spotlight! We feature all sorts of shops from all around the mitten and are always looking for suggestions for merchants to feature. Feel free to send us your favorite retailers!