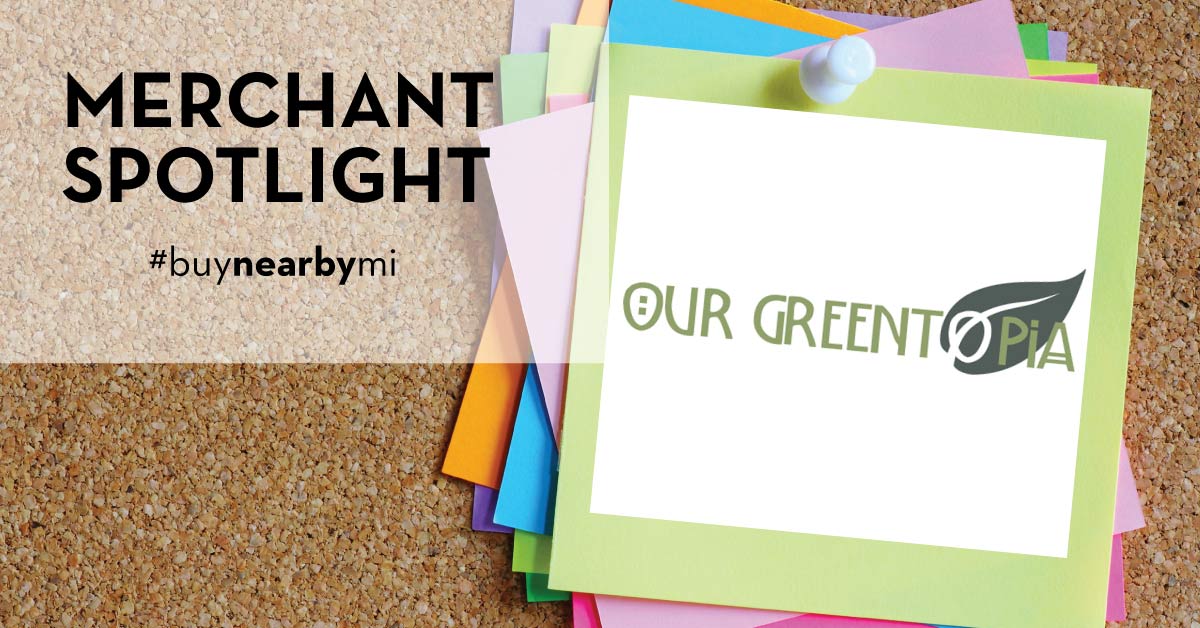 Merchant Spotlight: Our Greentopia
Having trouble finding eco-friendly products? You won't have that problem at this week's merchant spotlight, Our Greentopia! Located in the heart of Berkley's 12-mile shopping district, Our Greentopia is a family-owned eco-lifestyle boutique. It may not be a total utopia, but it's perfect for finding items that are good for the environment and great for the family.
Reduce your carbon footprint as you shop for earth-friendly goods for the kids, for the home, for the garden – or just for you, which features bedding and bath, clothing, baby and children's toys, kitchen and tableware, cleaning products, jewelry, candles, coffee and more.
When you buy nearby at Our Greentopia, the retailer donates a minimum of 1 percent of gross sales to local charities, schools and environmental organizations and causes.
Like Our Greentopia on Facebook, follow it on Twitter and Instagram, and check out its Pinterest page for inspiration on all things green!
One way we like to celebrate Michigan shopping is with our weekly Merchant Spotlight! We feature all sorts of shops from all around the mitten and are always looking for suggestions for merchants to feature. Feel free to send us your favorite retailers!