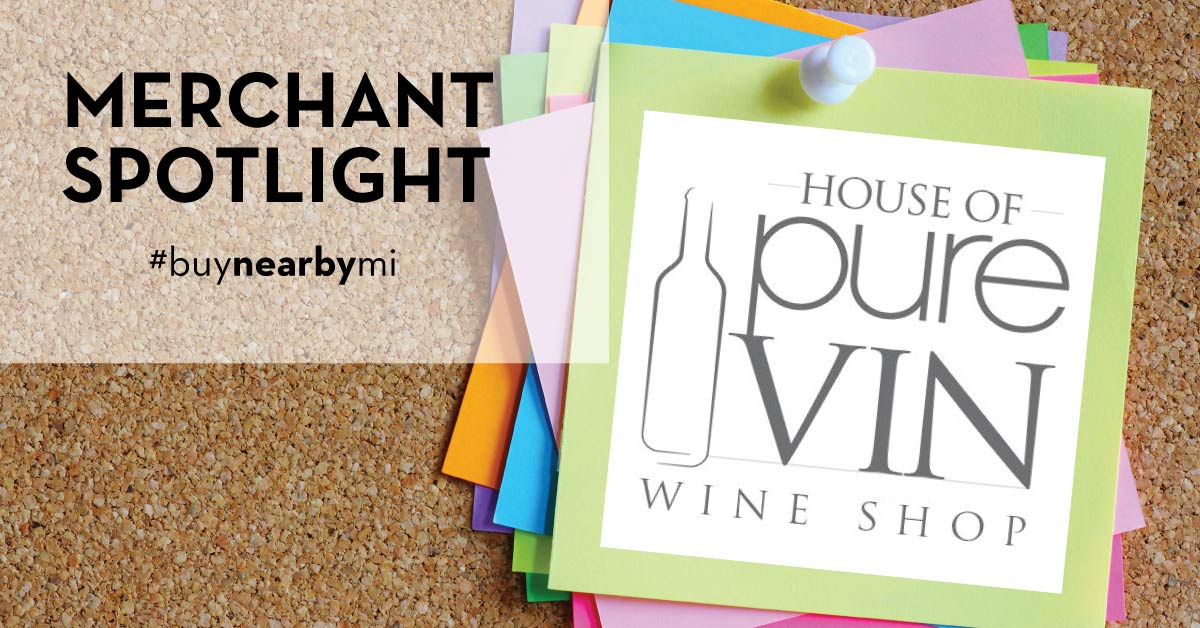 Merchant Spotlight: House of Pure Vin
This week's merchant spotlight serves as proof to Detroiters that the city is more than motors – it's also a haven for Michigan wine, thanks to House of Pure Vin, a wine retail store that opened in December 2015. Co-owned by Regina Gaines, Terry Mullins and Andrea Dunbar, the retailer has partnered with Master Sommelier Claudia Tyagi, one of only three master sommeliers in the state of Michigan, to help select its wine. House of Pure Vin caters to wine novices who want to learn about wine and to connoisseurs looking for a wide, delicious selection.
House of Pure Vin takes advantage of Michigan being the country's fourth-largest grape producer and fifth-largest wine producer. It offers 800 different bottles of wine, with about half hailing from the mitten.
Located in the heart of downtown Detroit on historic Woodward Avenue, House of Pure Vin also co-hosts wine tastings with other restaurants and bakeries, helping you master the art of wine pairing and the pleasure of sipping. Follow the retailer on Instagram, Twitter and Facebook for event updates, sales and more!
One way we like to celebrate Michigan shopping is with our weekly Merchant Spotlight! We feature all sorts of shops from all around the mitten and are always looking for suggestions for merchants to feature. Feel free to send us your favorite retailers!