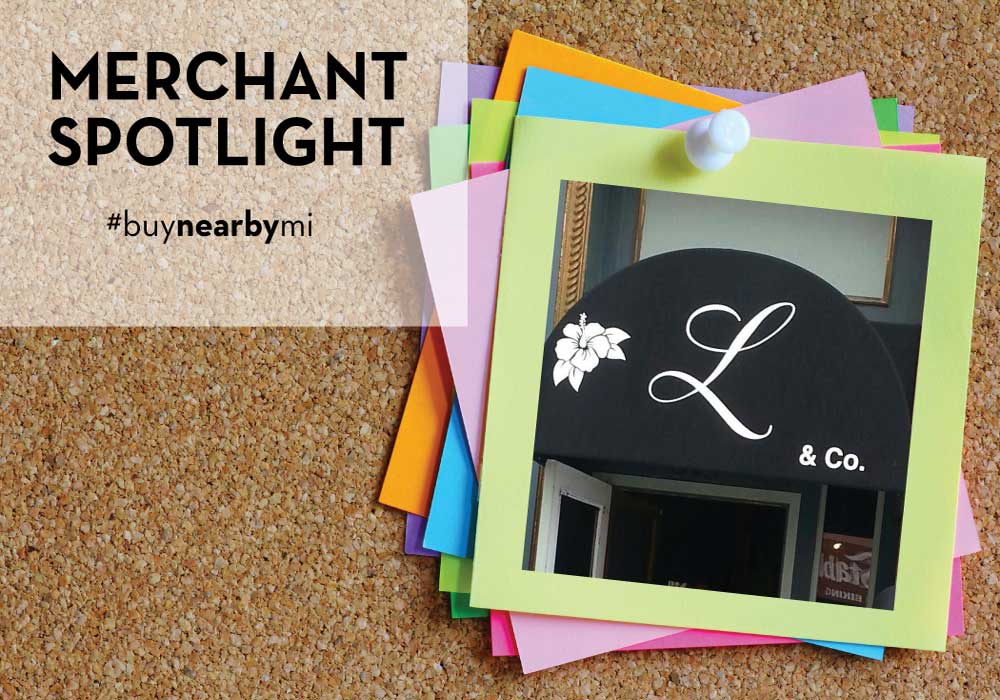 Merchant Spotlight: L & Company
Today's Merchant Spotlight is L & Company, a full-service salon in Old Town Saginaw that can give you more than a standard cut. Opened in August 2015, L & Company is all about accentuating customers' beauty and health with natural products and services. It's a dream project turned reality for owner and hairstylist Lynette Smith, a Buena Vista Township native.
Be sure to visit and like the L & Company on Facebook, and follow it on Instagram to see the latest styles from hair to nails to brows!
L & Company provides more than the just beauty basics, offering natural, sulfate-free products and paraffin-free products, along with ammonia-free and henna hair dye. In line with that healthy and happy mantra, L & Company has a nutritionist on staff to offer nutrition counseling for interested customers. It also serves and sells wine as an independent wine adviser for Wines for Humanity, so you can walk out feeling better than ever.
One way we like to celebrate Michigan shopping is with our weekly Merchant Spotlight! We feature all sorts of shops from all around the mitten and are always looking for suggestions for merchants to feature. Feel free to send us your favorite retailers!