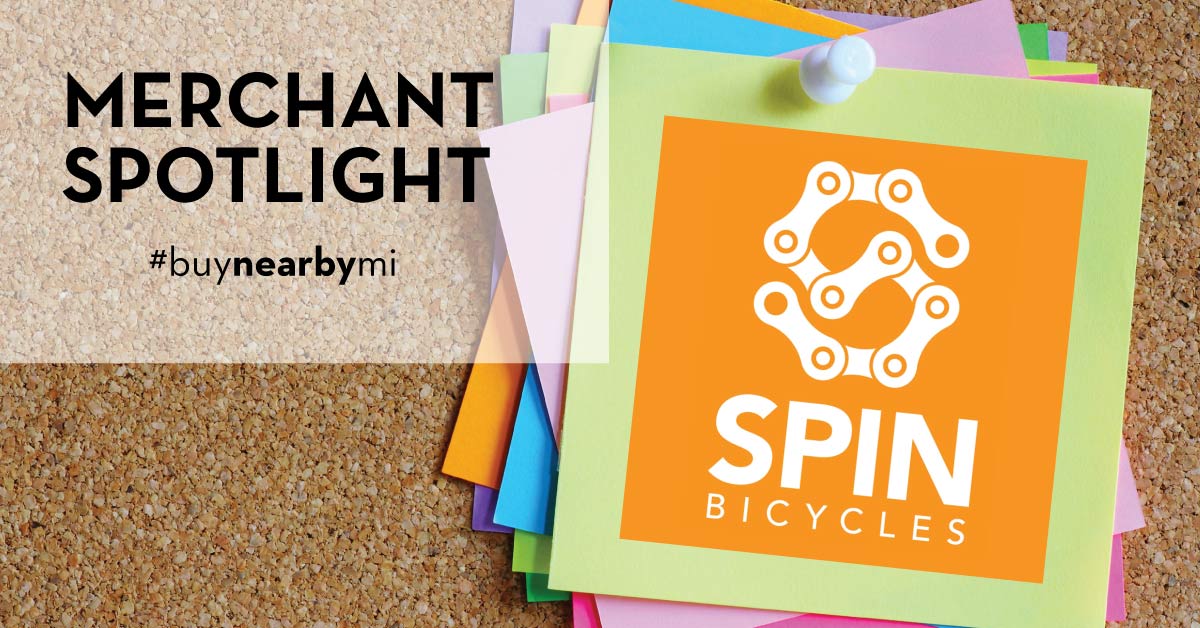 Merchant Spotlight: SPIN Bicycle Shop
As the days get shorter and we begin to look for the first leaves turning from green to russet, the weather is perfect for some autumn outdoor adventures. A good place to get started is at this week's Merchant Spotlight, Old Town Lansing's SPIN Bicycle Shop. The full-service bicycle shop offers a variety of brands and services, from Fuji Bicycles and Catrike Recumbent Trikes to repairs and bike enhancements. SPIN is dedicated to helping you find the best brand for your riding style.
SPIN is conveniently located near the Lansing River Trail and Grand River, a perfect spot to get some exercise and enjoy fall scenery. Free parking is available for two hours in the lot just east of the shop.
Check out SPIN Bicycle Shop's website, or follow it on Facebook and Instagram. You can find information on events it hosts, like Monday Night Ride, and meet fellow bikers in the Lansing community.
One way we like to celebrate Michigan shopping is with our weekly Merchant Spotlight! We feature all sorts of shops from all around the mitten and are always looking for suggestions for merchants to feature. Feel free to send us your favorite retailers!