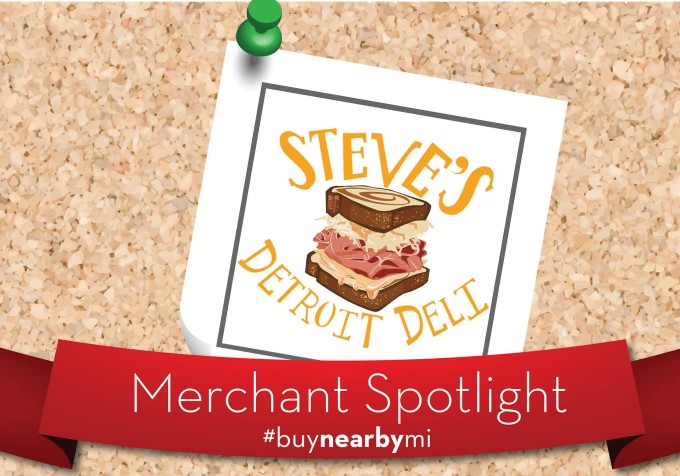 Merchant Spotlight: Steve's Detroit Deli
If you're looking for a tasty spot to try this week, stop in to Steve's Detroit Deli! They have bagels, classic deli sandwiches, fresh salads, and more!
Steve's Detroit Deli is located in downtown Detroit and is the perfect place to grab a sandwich and stroll through the park.  Stop in to eat and buy nearby sometime soon!
One way we like to celebrate Michigan shopping is with our weekly Merchant Spotlight! We feature all sorts of shops from all around the mitten and are always looking for suggestions for merchants to feature. Feel free to send us your favorite retailers!