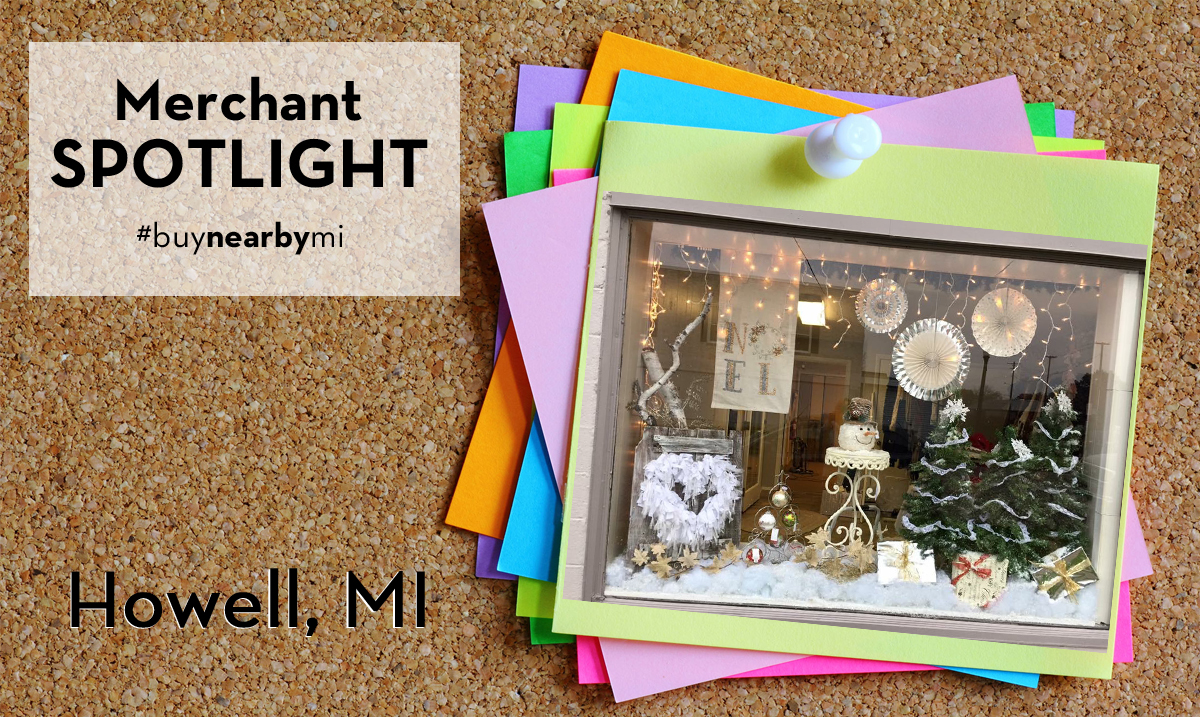 Merchant Spotlight: Walnut Street Marketplace/Howell Holiday Boutique
Inside a large warehouse in central Howell, Walnut Street Marketplace is rethinking home décor. Seven women, including Tammy Fiddie, keep the space stocked with unique, high-quality, redesigned and re-imagined furniture that started as outdated pieces.
Local artists who create items such as hand-painted signs and reclaimed furniture are featured throughout the year.
Customers and visitors wanting to #buynearbymi can attend two different types of painting classes focused on furniture painting techniques and pallet sign painting.
Just in time for the holidays, Walnut Street Marketplace opened its Howell Holiday Boutique, a pop-up shop featuring ornaments, boot socks, jewelry and other gifts.
The marketplace opened in June and holidays hours have been expanded to Wednesdays – Sundays. You're sure to find something unique to Buy Nearby at Walnut Street Marketplace and Howell Holiday Boutique.
Walnut Street Marketplace/Howell Holiday Boutique
205 N. Walnut St.
Howell, MI 48893
Facebook: https://www.facebook.com/howellholidayboutique/
One way we like to celebrate Michigan shopping is with our weekly Merchant Spotlight! We feature all sorts of shops from all around the mitten and are always looking for suggestions for merchants to feature. Feel free to send us your favorite retailers!