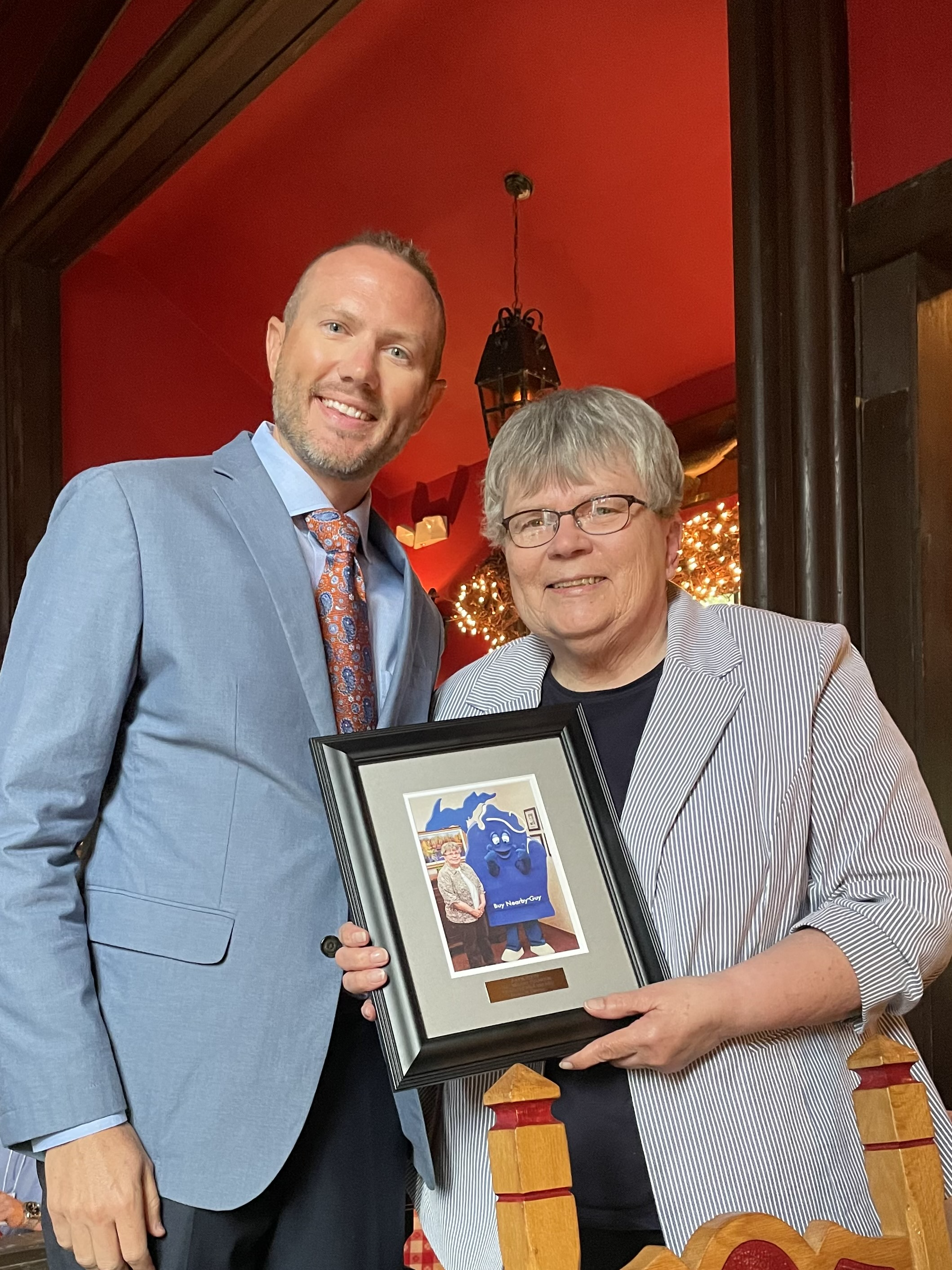 MRA Recognizes Buy Nearby Champion
During the early 2010's, retail was feeling the brunt of the Great Recession. Sales were down and Main Streets were hurting. Michigan retailers, as a whole, are creative and gifted marketers, finding unique ways to promote their own businesses during all the highs and lows that the economy creates. But a little help from a friend never hurts. 
In swooped our Champion of Buy Nearby, Barb Stein, ready to help MRA promote Michigan's downtowns. As the Chair of the inaugural Buy Nearby Committee, Barb led the charge to make the Buy Nearby campaign and mascot Buy Nearby Guy a reality. 
[
READ MORE
]