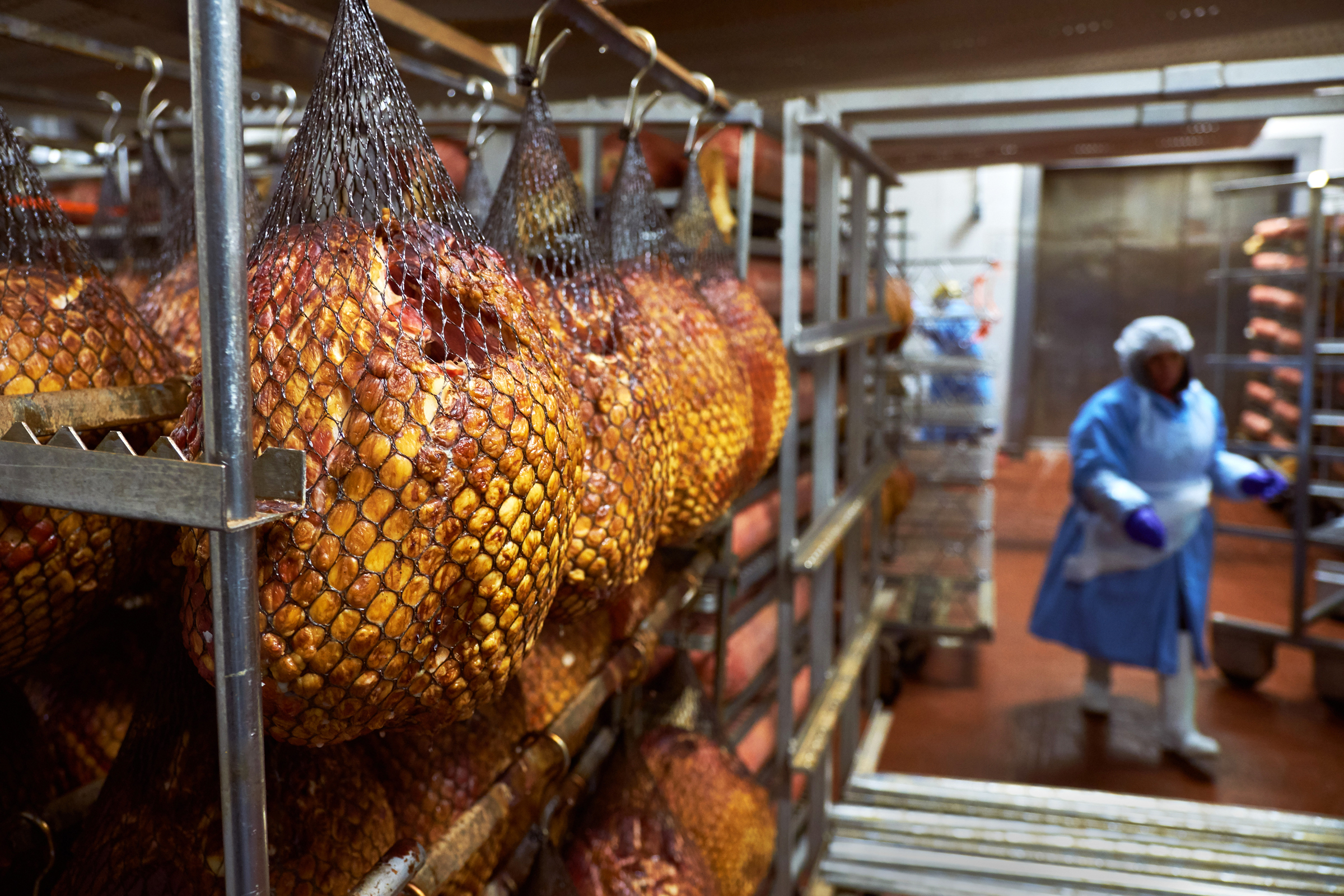 Dearborn Sausage Company's Aaron Peacock: In his own words
By RACHEL SCHRAUBEN
Dearborn Sausage Company, located just outside of Detroit, was founded in 1946 by Victor Kosch. Victor immigrated from Hungary, where he grew up in an orphanage, to pursue the American Dream. With him, he brought his culinary expertise.
The Dearborn Sausage Co. started with Victor and just a few employees; it continued to grow and now, under son Donald's leadership, employs 300 people. Products range from hotdogs to ham and are sold at their two locations in Dearborn and Roseville and at many southeastern Michigan sports venues. Products are also sold at independent and larger retailers, such as Meijer and Kroger.
Corporate Controller, Aaron Peacock shares what it's like to work in a food business that can explode during the holidays, thanks to the popularity of Dearborn hams.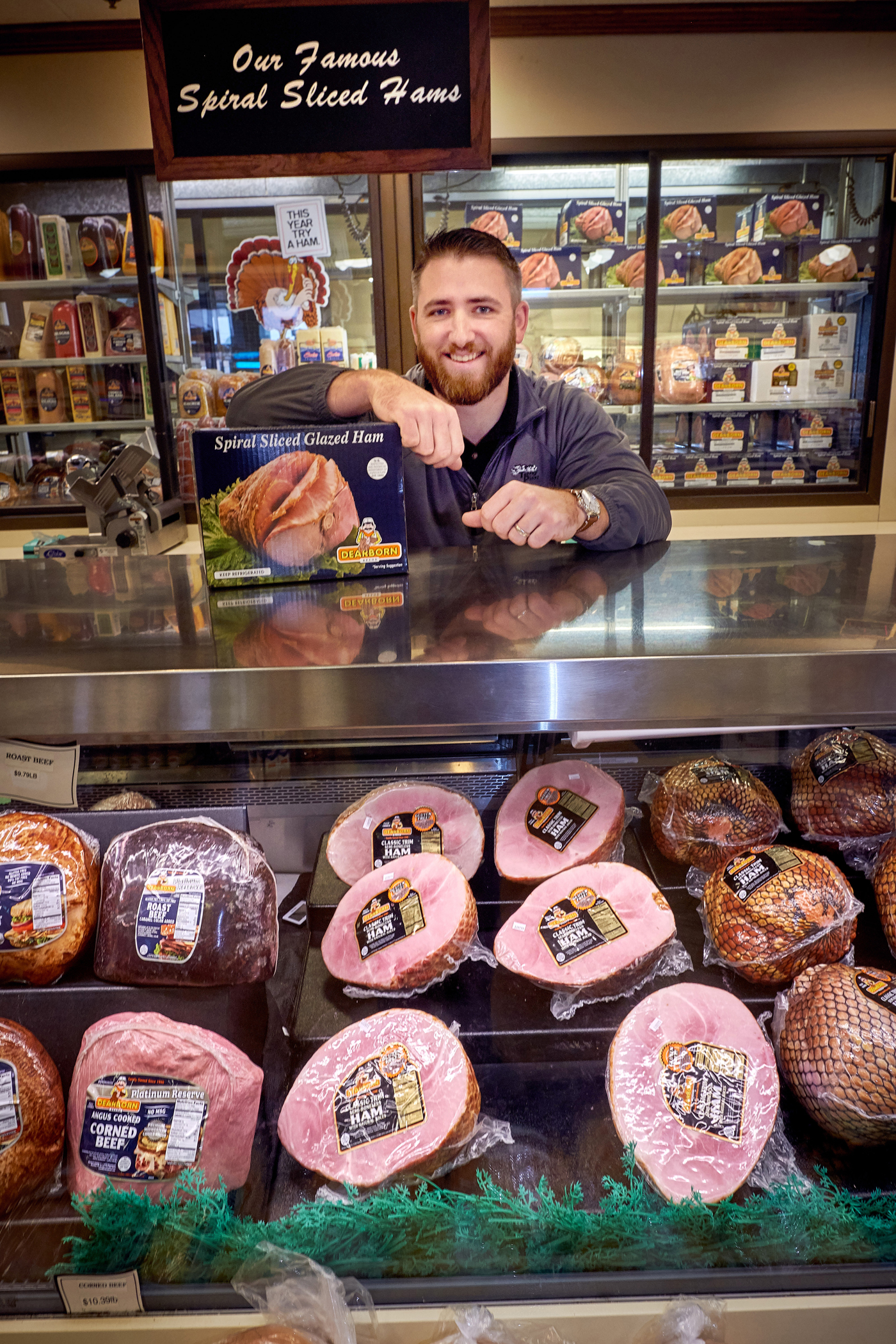 In his own words
Our most popular product…
Especially during the busiest seasons – Thanksgiving, Christmas and Easter – it's our torch-glazed spiral ham. Throughout the years this product has become a customer favorite at family dinner tables because of its incredible flavor and sweet accent. This ham has also expanded to include corporate gifts for employees, retail locations statewide and company work gatherings. We often hear customers tell us that it's a staple at all of their holiday gatherings and it brings the owners pride to know that we can play a part in bringing families together. We sell over a million pounds of the torch-glazed ham annually.
We also have many items that are popular year-around. When the weather turns warm and people are firing up their grills, most people celebrate with our hot dogs, smoked kielbasa and fresh sausage offerings. We've had people as far as Hawaii call and request product because without the Dearborn element, their summer just isn't the same. This is a testimony to the relationship Dearborn Sausage has formed with its customers and the piece that it plays in so many people's memories.
Each year brings its own challenges…
The Company has often needed to adapt to the changing market. From the 2008 recession to consumer's transforming tastes, we're continually concentrating on our legacy of making quality products every time. Standard and innovative new products allow us to continue to serve the customers who have often times grown up on our products. Favorites continue to be our torch glazed ham and kielbasa. When it comes to other products, some customers prefer skinless hot dogs over natural casing and some vice-versa. Our beef jerky and mini-stix line has also become very popular with our customers. The snack protein market has really expanded as people look for healthy alternatives for snacking. Our motto is "Feed Every Adventure" because we believe that these products offer a great way to fuel up while on the go or undertaking any activity.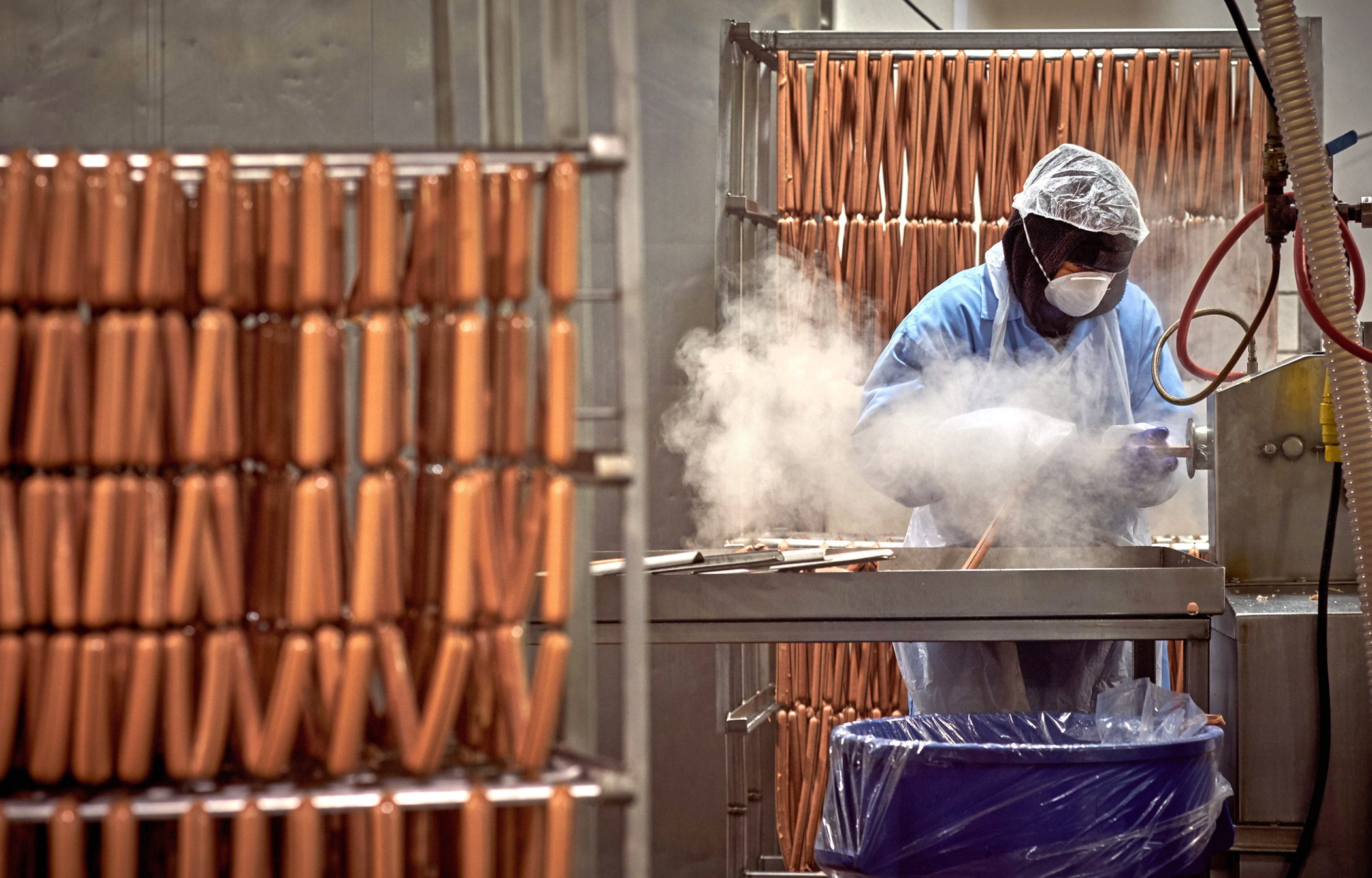 We prioritize health and sanitation.
The food business necessitates a very intimate relationship between our employees and our customers. We are making and handling the product that many people will use to feed their families. That entails a level of trust in the company and its employees to ensure product quality with health and sanitation throughout the entire process. Our lines have consistent management oversight and employees go through daily, monthly and quarterly training. We also have visual cues throughout the plant.
When we ship our online orders…
Our products are always maintained at a maximum temperature of 32°F to ensure that we preserve the highest level of product quality and freshness. Each package is prepared at near freezing temperatures and includes multiple ice packs, depending on the size of the package. They guarantee that all of the product in each shipment will remain at no more than 32°F during the two-day freight time.
We added a recipe section on our website because…
It's a great way to get into the holiday spirit and incorporate kids into meal preparation. For a look at some of their products and recipes, visit: www.DearbornBrand.com.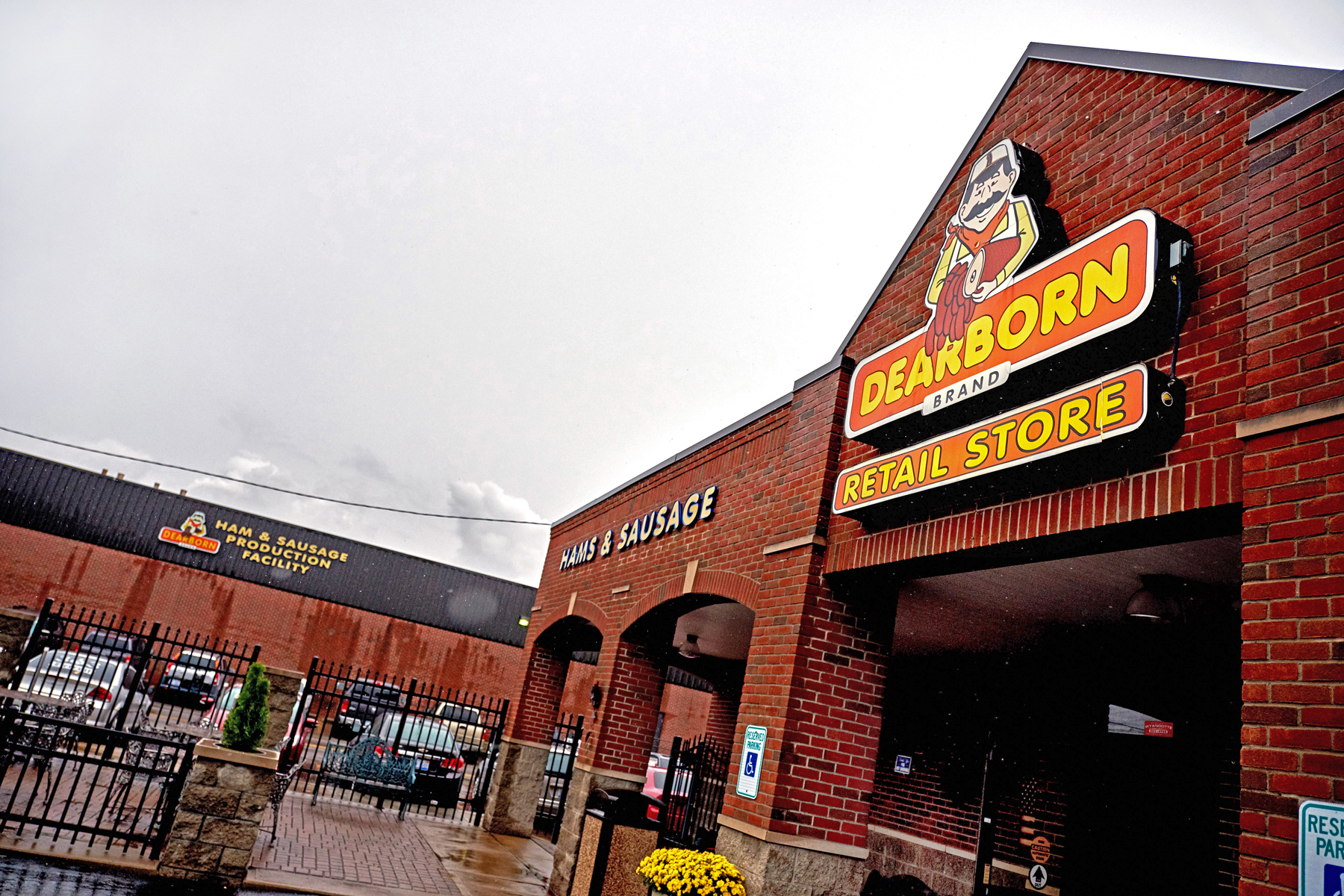 Opened: 1946
Locations: 2450 Wyoming, Dearborn, and 29616 Gratiot Ave., Roseville
Specialties: Frankfurters, Polish kielbasa, spiral sliced and glazed ham
MRA member since: 2018
Service: Workers' Compensation
President/CEO: Donald Kosch
Photos by Steve Jessmore | Steve Jessmore Photography