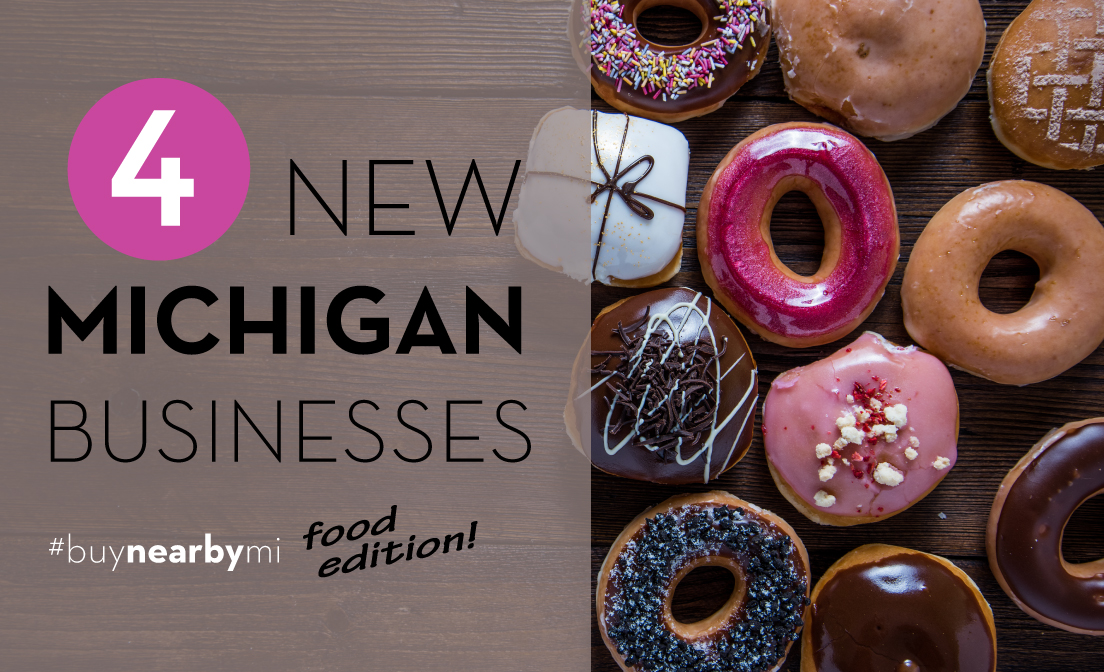 Four new Michigan businesses for your inner foodie
February welcomed a range of new food options to Michigan. From sushi burritos to Fruity Pebbles-inspired donuts, Michiganders will be torn on what restaurant to try next.
THE DAILY DINETTE / Ferndale
This Ferndale diner is the perfect mix of savory and sweet. The Daily Dinette opened in early February and offers breakfast basics and late-night fare. The diner's donuts have become a staple on Instagram thanks to its fun and interesting flavors inspired by other popular food items. It recently doled out a Samoa-flavored donut in honor of Girl Scout Cookie season! If you're swinging by The Daily Dinette later in the evening, it has an entire menu dedicated to our favorite food group: grease. Cheeseburgers, cheese fries and other late-night staples can be seen on the diner's Facebook page. The best part? This Ferndale newbie is open 24-hours.
YUZU SUSHI CO. / Royal Oak
We've all seen sushi burritos pop up on our favorite food blogger's Instagram. Before the delicacy was only part of our imagination — something available only in the faraway lands of Los Angeles and New York. Que Yuzu Sushi Co., an Asian-fusion restaurant brings you the sushi burrito and poke. This Royal Oak restaurant is the first in Michigan to serve sushi burritos, offering them in a Chipotle-fashion: burrito or burrito bowl. Check out their menu and start counting down the days until your first visit.
Facebook | Twitter | Instagram
BIG HART BREWING CO. / Hart
Among Michigan's new restaurants is this small brewery on the west side of the state, just outside the Manistee National Forest in rural Oceana County. This microbrewery and restaurant hits all the bases: good beer, good food, good atmosphere. The official opening was on February 20 and they've since gained close to 50 reviews on Facebook, pulling in a 4.8-star review. As if the beer wasn't good enough, this restaurant has a house piper — yes, a bagpipe piper. Some of their brews include German-Helles, English browns, American session IPAs, double IPAs and a malt cider.
ASHE SUPPLY CO + COFFEE / Detroit
Detroiters welcomed a coffee shop to their Broadway strip in February, offering a unique combination of caffeine and clothing. ASHE Supply Co. + Coffee is the result of two uncommon products coming together to create an all-encompassing shop with "handcrafted coffee and goods." The shop's coffee is the only of its kind in Detroit, using a siphon brewing system. And the goods portion? ASHE Supply Co. + Coffee offers art and clothing. This shop takes handcrafted to the next level — all the tables and copper tops were built by the owners.