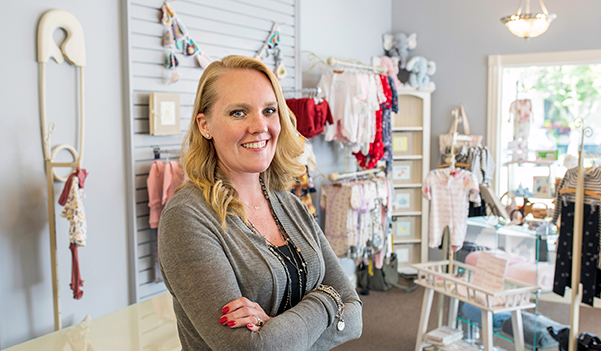 In her own words: Bridge Street Baby
Raeann Rouse, owner of Bridge Street Baby, grew up in the retail world. Her parents both owned businesses. Her mother has owned JT Stitchery (also an MRA member) for 30 years, a yarn shop, right next door in downtown Rockford. Her father, now a consultant, owned two tool and die companies in town.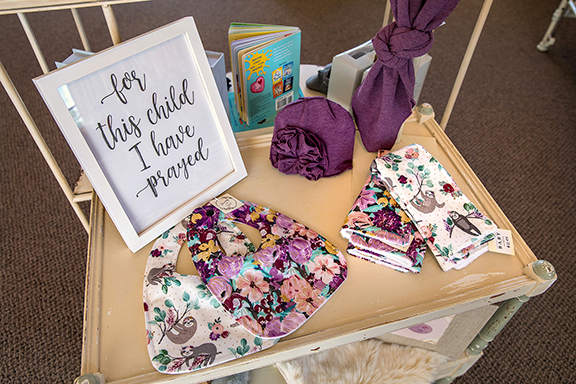 "I always knew that owning my own business is what I wanted to do. My parents both owned their own businesses and I knew that this is the path I wanted to go. Timing was everything," Rouse said.
The timing was perfect. Rockford was in need of a new baby-related store after a similar baby gifts and accessories store, closed its doors. Rouse recognized the need for a baby store in Rockford and in November 2017, Rouse opened up Bridge Street Baby.
Raeann Rouse shares her story of chasing her dreams and doing what you love.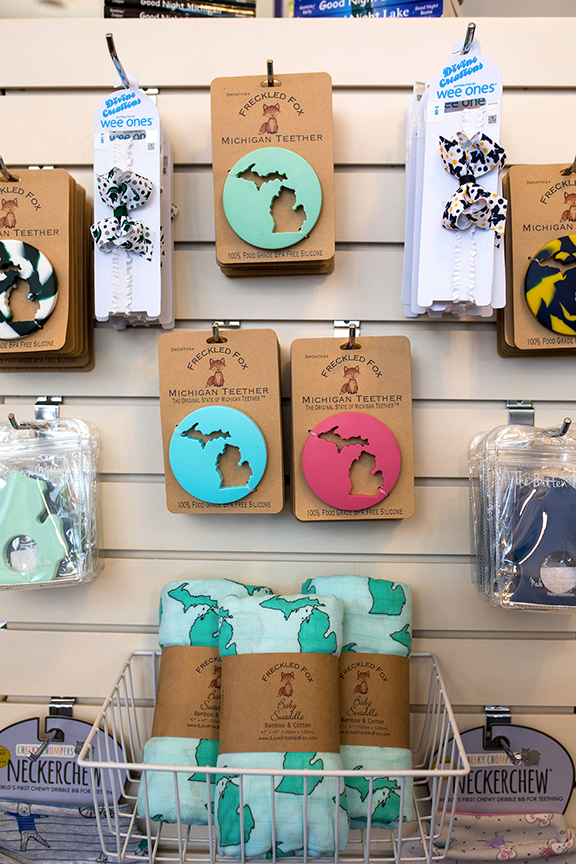 People come in…
…weekly and say that there are just no more baby stores anymore. With baby gifts, they want to touch and feel what they are buying. They don't want to just buy generic.
We get quite a bit of traffic out of Grand Rapids but we have so many loyal customers in the area, especially in Rockford. I love seeing the grandparents come in and buying things to spoil their grandbabies.
When it comes to trends…
…it's hard to choose one because they come in waves. For a long time people were finding out what they were having and now we're back in the trend of nobody finding out. We have to stock up on a lot of gender neutral clothing. We'll go six months and not have anyone finding out and the next six months everyone will be.
We carry sizing from newborn to 24-months.
I do have customers come in and say they are growing out of my store in sizing. I debate going up in size because once toddlers hit a certain age, they start to have an opinion on what they wear. I'd love to eventually grow the store in size. Right now we have 600 square feet and I have hopes of expanding the store and then possibly expanding in sizes.
I pick the items that come in the store.
I go to a market right outside of Chicago, the Midwest Children's Market, and I buy there. I have quite a few mom-companies I work with, some out of Rockford. I also found some Michigan-based Etsy businesses. I love supporting other small businesses, especially the mom businesses.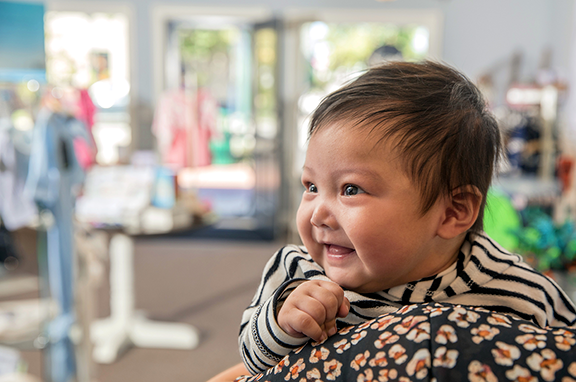 We market on Facebook and Instagram,
but I don't have a website. I post daily and I do sell through Facebook. People will comment or ask if I have a product and then I will ship them out to them, but again, people want to feel and touch the gift and know what they are giving. But, I do see that just by staying active and having a presence on social media, it helps.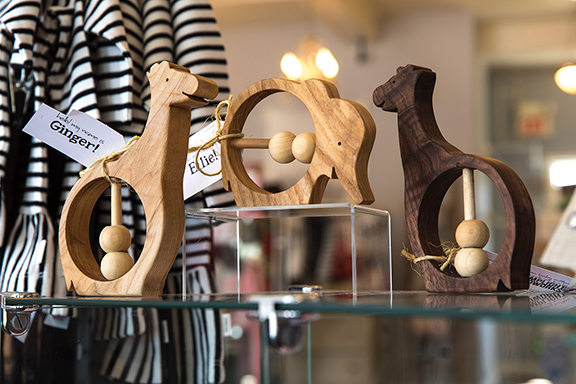 I was born and raised in Rockford.
A benefit of owning a business where you live is watching the growth and the change in Rockford, but also knowing the other business owners and loyal customers and people in general. Rockford is just such a great community and such a tight-knit community. It's a big town, but has a small town, homey, family-feel when it comes to downtown.
When customers know that this is my store and they know me, they want to come back. I had an old school teacher come in and didn't realize I owned it before walking in. When she realized it was me, she was so excited. I can also walk to work and I love that about Rockford.
The most important thing…
…I learned from my parents is to stay true to yourself and to your business. And to always take care of your customers.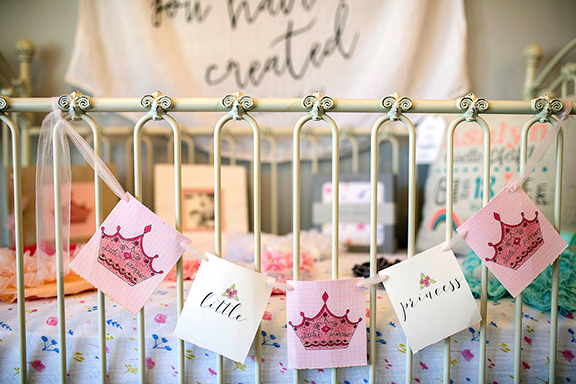 Opened: 2017
MRA member since: 2017
Address: 36 E. Bridge St., Rockford MI
Specialties: Newborn to 24-month clothing, gifts, accessories and decor
Owner: Raeann Rouse
Services: Bankcard
Does your business have a unique story? Contact rschrauben@retailers.com.
By RACHEL SCHRAUBEN
Photos STEVE JESSMORE