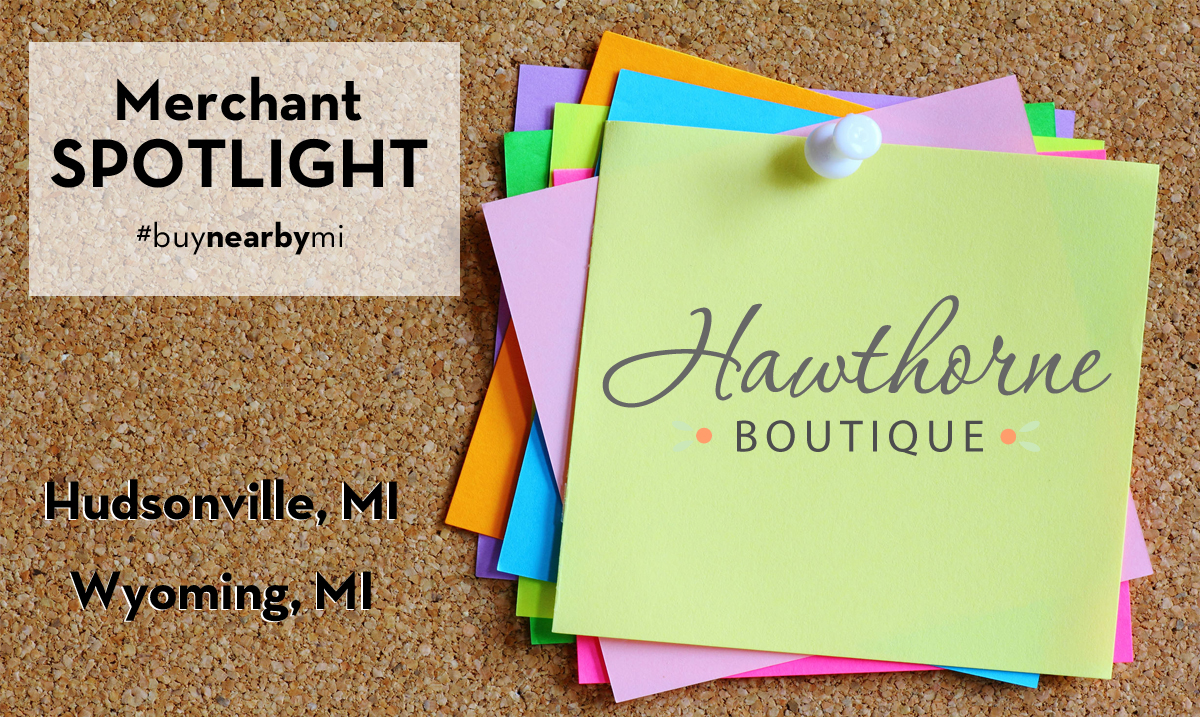 Merchant Spotlight: Hawthorne Collection Boutique
What began as an online business in a basement has grown into two locations in under four years.
Owners Leslie Plank and Stacy Gnewkowski first met when they became neighbors in 2014. They quickly became friends and eventually business partners. The two opened the first Hawthorne Boutique location in 2014 in Hudsonville. Business took off and they opened a second location in Zeeland. In 2016, the Zeeland location was moved to its current location in Wyoming, just outside of Grand Rapids.
Hawthorne Collection Boutique specializes in women's apparel, jewelry, accessories and shoes. For the holidays, the stores have stocking stuffers and items ideal for gifts, such as pendants, infinity scarves, lotions and soaps, and bracelets.
Plank knows firsthand how important Buying Nearby is for the businesses. "Our business supports our families. We have been so thankful for all the success we have had so far, and we know that is due to customers who shop us and send their friends to us," she said.
And due to the fact that their neighbors support them, they support their neighbors. The two owners shop at local retailers and they sell handmade products from women in town. The owners give back to local schools and take part in "ArtMoves" – an opportunity for students from Jenison Public Schools to have their artwork leased by local businesses during the school year.
"We realize the value in our community and due to that we want to make sure we do what we can to help continue to make it a great place to live."
Hawthorne Collection Boutique
Location 1:
6450 28th Ave., Suite C.
Hudsonville, MI 49428
Location 2:
5751 Byron Center Road SW
Wyoming, MI 49519
Website: http://www.hawthorne-collection.com/
Facebook: https://www.facebook.com/hawthornecollection/
Twitter: https://twitter.com/HCB0utique
Instagram: https://www.instagram.com/hawthornecollection/
One way we like to celebrate Michigan shopping is with our weekly Merchant Spotlight! We feature all sorts of shops from all around the mitten and are always looking for suggestions for merchants to feature. Feel free to send us your favorite retailers!