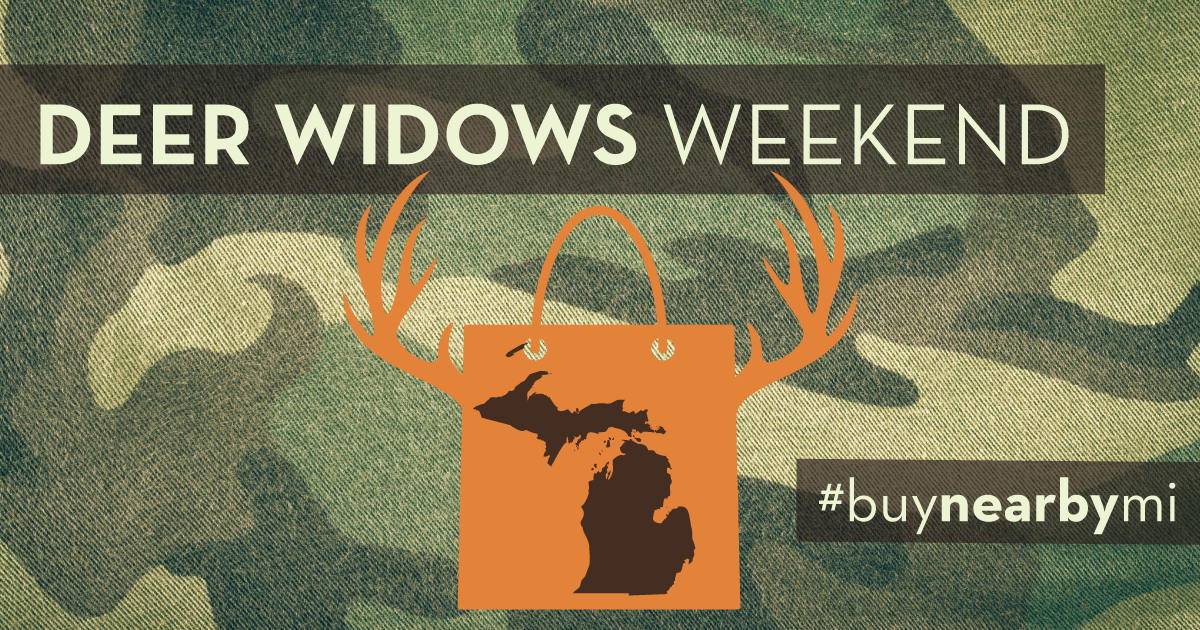 Your Michigan guide to Deer Widows Weekend
During Michigan's deer hunting season, hunters flock to all parts of the state in hopes of nabbing the perfect deer for sport or to fill the family freezer with venison … But as family and friends head into the woods, Michiganders who don't hunt can look to save a few bucks – by hunting for bargains from Michigan retailers! 
Holiday season is right around the corner, and hunting season is a great time to get a head start thanks to "Deer Widows Weekend" events located across the state!
Check out our interactive map for Deer Widows Weekend activities, and keep scrolling for our list of events you don't want to miss.
MID-MICHIGAN
Deer Widows' Vendor & Craft Show | Elsie, MI
Check out the Deer Widows' Vendor & Craft Show this year! There will be food and crafts from local vendors. The event will help raise money for area families to buy gifts this holiday season.
WHEN: 4 p.m. Saturday, Nov. 19, 2016
WHERE: Elsie American Legion Hall, 125 W. Main St., Elsie, MI 48831
THE THUMB
Birch Run Premium Outlets Deer Widows Weekend | Birch Run, MI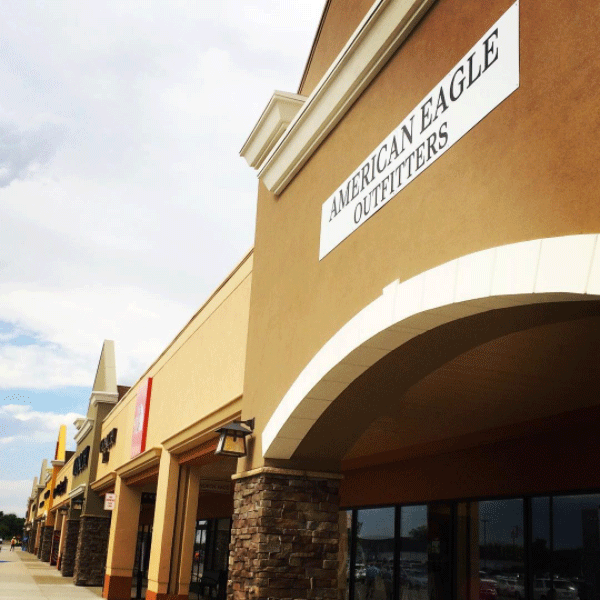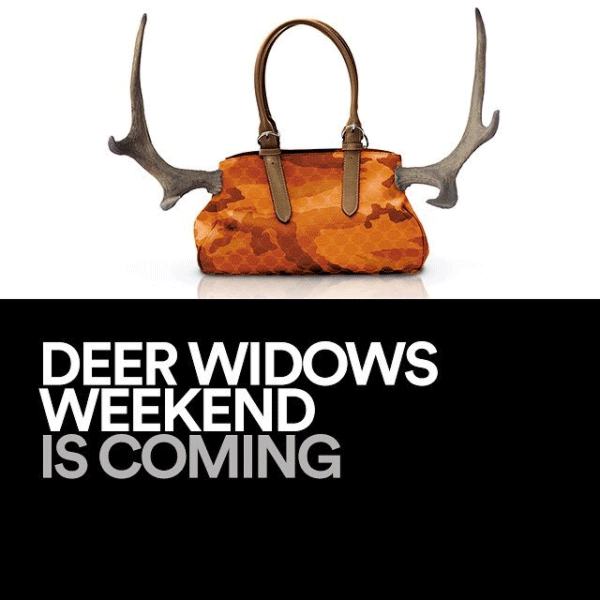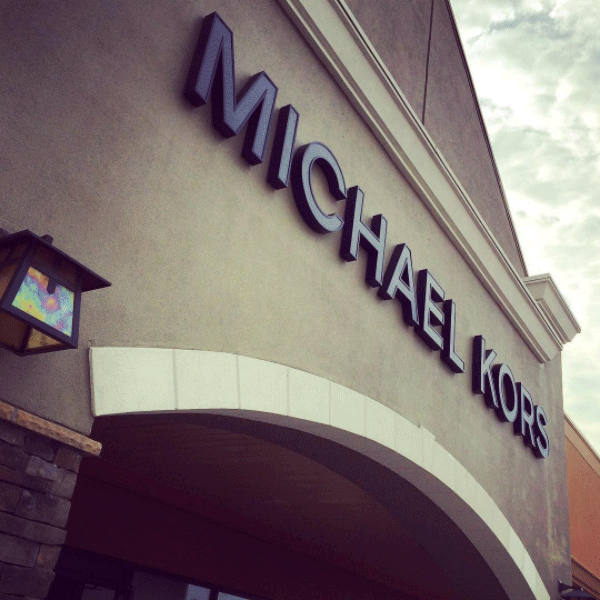 With over 100 stores to browse, Birch Run Outlets is a great destination to buy presents for anyone on your holiday gift list! Even better, you can beat the Black Friday shopping traffic and still score on some big deals. Start planning your "hunt" here.
WHEN: Friday through Sunday, Nov. 18 – 20, 2016
WHERE: 12240 S. Beyer Road, Birch Run, MI 48415
Deer Widow's Day Downtown Vassar | Vassar, MI
Downtown Vassar businesses have come together to celebrate Deer Widow's Day with a collection of pop-up vendors, giveaways and dinner and drink specials. Spend a night on the town in Vassar!
WHEN: 1 p.m. to 8 p.m. Saturday, Nov. 12, 2016
WHERE: 194 E. Huron Ave., Vassar, MI 48768
WEST MICHIGAN
Deer Widow's Signs & Wine Party | Wayland, MI
Who doesn't love a good wine? Visit McDuff's Bar and Grill to have some wine and channel your inner Picasso with Faithful by Design Crafts. The best part? Your first drink is on the house! Register in advance to purchase your painting board. Supplies are included.
WHEN: 6 p.m.  to 9 p.m. Saturday, Nov. 19, 2016
WHERE: McDuff's Bar and Grille, 105 E. Superior St., Wayland, MI 49348
NORTHWEST MICHIGAN 
Deer Widow's Expo | Cadillac, MI
Evergreen Resort in Cadillac is hosting its 2nd annual Deer Widow's Expo! Shop from local home party vendors for gifts this holiday season. After the event, visit Curly's Sports Pub and The Terrace Room in the resort for some tasty cuisine.
WHEN: 10 a.m. to 3 p.m. Saturday, Nov. 12, 2016
WHERE: Evergreen Resort, 7880 Mackinaw Trail, Cadillac, MI 49601
UPPER PENINSULA
Ladies' Night Out | Marquette, MI
The 20th annual event will have a variety of activities for ladies to enjoy – from shopping and dining to entertainment and prize giveaways. To get the full experience, make sure you pick up the event passport and get a stamp at each retailer to be eligible to win a prize basket!
A bus service will provide transportation throughout the event to help attendees visit all of Marquette's downtown district.
WHEN: 4 p.m. to 8 p.m. Friday, Nov. 17, 2016
WHERE: Marquette's Downtown District, Marquette, MI 49855