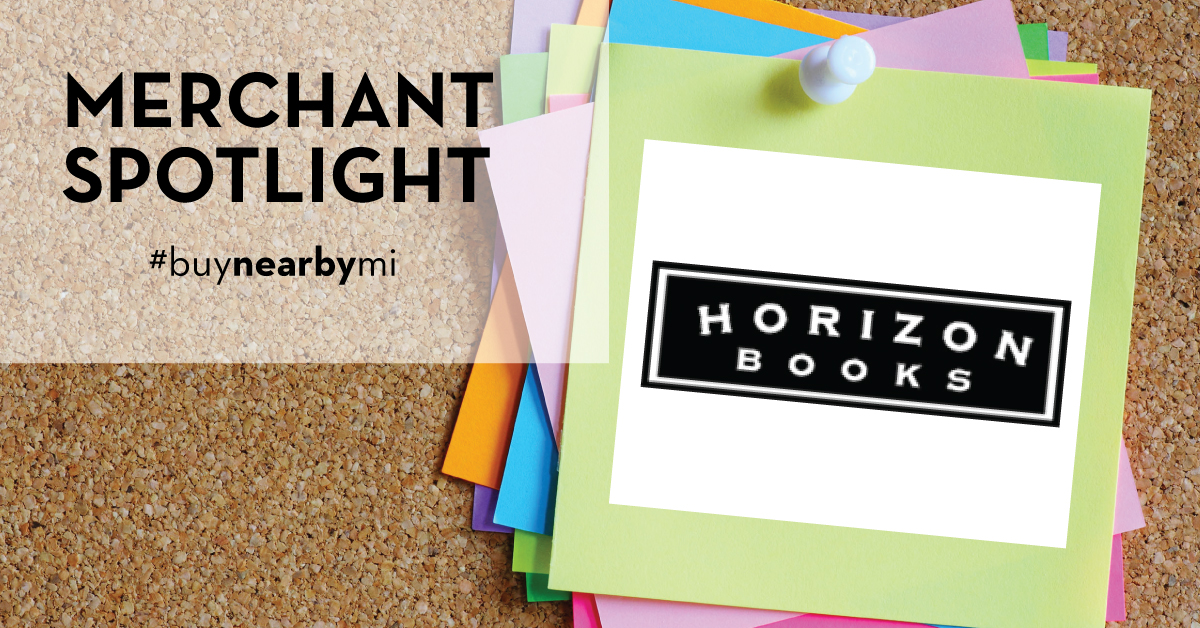 Merchant Spotlight: Horizon Books
This week's Merchant Spotlight takes us to Horizon Books in Northwest Michigan's picturesque ­­Traverse City. The family-owned and operated bookstore has 55 years of experience connecting customers with literature to love. But Horizon Books isn't just a spot to find your next page-turner – it prides itself on being a "third place"­­ for its community, a concept that refers to offering its customers a haven and atmosphere that's different from home and work.  Reading discussion groups, writing groups, aspiring poets, children enjoying story hours, and book browsers of all ages love the comfortable, public space Horizon Books provides – and it even stays open late for the night owl crowd.
Through the years, Horizon Books has proved its devotion to its Northern Michigan community, expanding its operations to Cadillac and Petoskey. Its success stems from saying "YES" to community requests, from supporting local authors to hosting book signings. In addition to its large inventory, Horizon Books also offers customers opportunities to join reading groups that often choose books from  the latest New York Times and Northern Michigan Best Sellers list to discuss.
Horizon Books' three locations feature convenient hours, cozy furniture and coffee bars. If you're looking for evening activities, check out the Horizon Shine Café on the River Level of Horizon Books at its Traverse City hub. The café is open 7 a.m. to 11 p.m. every night,, but comes alive with music performances from 8:30 p.m. to 10:30 p.m. every Friday.
Check out the Horizon Books' staff picks on their website, or follow them on Facebook, Twitter, or Instagram.
One way we like to celebrate Michigan shopping is with our weekly Merchant Spotlight! We feature all sorts of shops from all around the mitten and are always looking for suggestions for merchants to feature. Feel free to send us your favorite retailers!