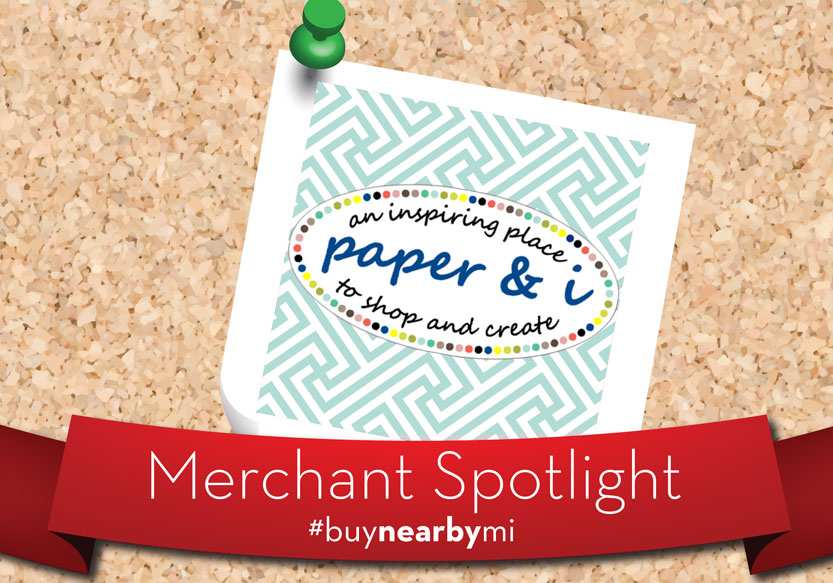 Merchant Spotlight: Paper and I
Today's Merchant Spotlight takes us over to Marshall, Mich. to Paper and I! This gift shop specializes in paper, offering everything from fun stationary to holiday greeting cards. Their store opened only two years ago and already has become a go-to in this Michigan town.
To get their customers involved, Paper and I offers classes to train people on how to improve their craft. In December they have a girl's night out, where customers are invited to come create holiday cards.
One way we like to celebrate Michigan shopping is with our weekly Merchant Spotlight! We feature all sorts of shops from all around the mitten and are always looking for suggestions for merchants to feature. Feel free to send us your favorite retailers!