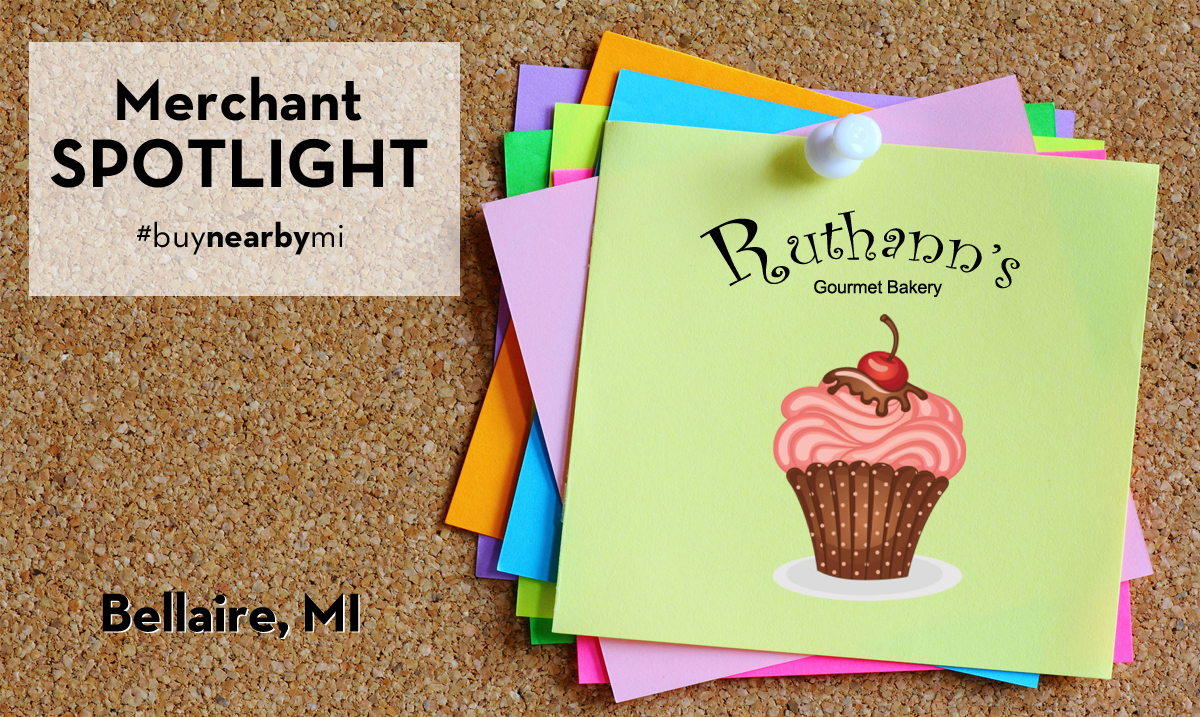 Merchant Spotlight: Ruthann's Gourmet Bakery
Bellaire finally got a bakery when Ruthann Dexter opened a storefront in the fall of 2016. She began selling her baked goods in a retail space after a customer approached her about an empty storefront ready to lease.
Ruthann began baking at an early age. She remembers creating cakes and cookies in her green Easy Bake Oven. Things got serious in 1989 when she began baking and decorating wedding and birthday cakes. Her kitchen became state certified and licensed in 2012 and she continues to make creations there.
Gregg Dexter, Ruthann's husband, is right there with her helping Ruthann run the business. His duties include purchasing ingredients, photographing creations, managing the store, selling goodies and (his favorite) taste testing.
Ruthann's Gourmet Bakery's specialty is the French Butter Crème. She's perfected it over the years and customers love the smooth, creamy taste.
Ruthann and Gregg have lived in Bellaire for the past 10 years and understand how vital Buying Nearby is to their community. After opening and owning their own store, they see it first-hand. The couple can't wait to see where the next months and years take them.
Website: http://www.ruthannsgourmetbakery.com
Facebook: https://www.facebook.com/Ruthanns-Gourmet-Bakery
Instagram: https://www.instagram.com/ruthannsgourmetbakery
Ruthann's Gourmet Bakery
105 N. Bridge St., Ste. B
Bellaire, MI 49615
One way we like to celebrate Michigan shopping is with our weekly Merchant Spotlight! We feature all sorts of shops from all around the mitten and are always looking for suggestions for merchants to feature. Feel free to send us your favorite retailers!