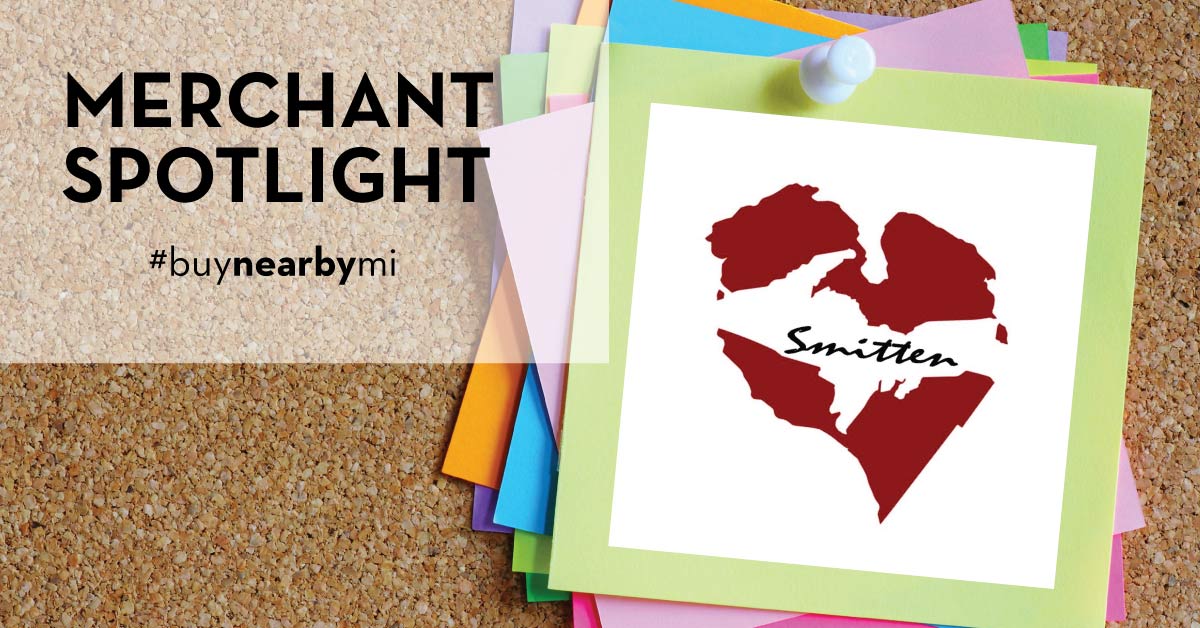 Merchant Spotlight: Smitten by The Mitten State
There's so much to love about Michigan, you might just find yourself smitten. Or even better, you might find yourself in Boyne City shopping at Smitten by The Mitten State! This week's Merchant Spotlight takes us to Boyne City, Michigan, for customizable Michigan apparel, jewelry and accessories.
Who says you can't have souvenirs from your home state? The Michigan, Smitten and Yooper Collections offer a range of jewelry styles. Smitten by The Mitten offers apparel tailored to Michiganders' favorite pastimes. So, head "Up North" for Michigan necessities — beach wear for days on the Great Lakes, long-sleeve T-shirts for scenic fall nature tours or hoodies for skiing at Boyne Mountain.
Smitten by The Mitten State strongly supports buying nearby. "Capture the Mitten State" is the store's blog series where it highlights Michigan products. Check out the article on Michigan fall brews here!
Search for your favorite Smitten by The Mitten State merchandise on Facebook, Twitter and Instagram. Don't forget to check out its Pinterest page!
One way we like to celebrate Michigan shopping is with our weekly Merchant Spotlight! We feature all sorts of shops from all around the mitten and are always looking for suggestions for merchants to feature. Feel free to send us your favorite retailers!